Wave of Kanagawa DW-5600 Band & Bezel Set
This is a custom designed Japanese inspired art printed on an ORIGINAL Casio band & bezel set.
Relish the beauty of Japanese art. Designed with the famous Hokusai art piece "The Great Wave of Kanagawa" (神奈川沖波浦), this digital timepiece is a beautiful tribute to Japanese art.
This Wave of Kanagawa design is fabricated by our talented designer. The team themselves handle with a good technical care to print a high quality products. The design is printed on the original Casio G-shock band for DW-5600 G-Shock Watch model.
Suitable for:
All authentic G-Shock watches under the DW-5600 series (***only authentic ones).
The items include:
- 1x long and short strap
- 1x keeper
- 1x bezel
- 1x buckle

• Feature:
✔ Easy Installation
✔ Durable
✔ Long-lasting
✔ Water-Resistance
Case / bezel material: Resin
Strap material: Resin
Size of case:
48.9mm (H) x 42.8mm (W) x 13.4mm (Thickness)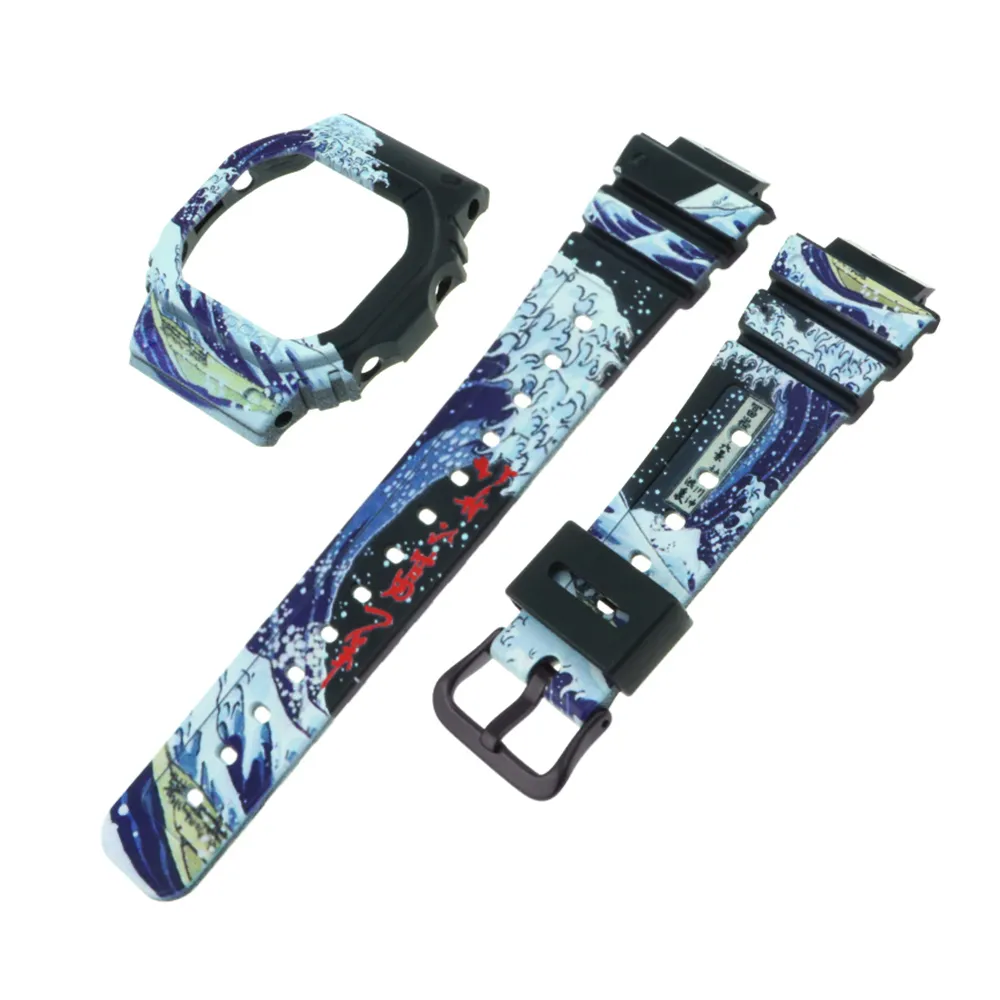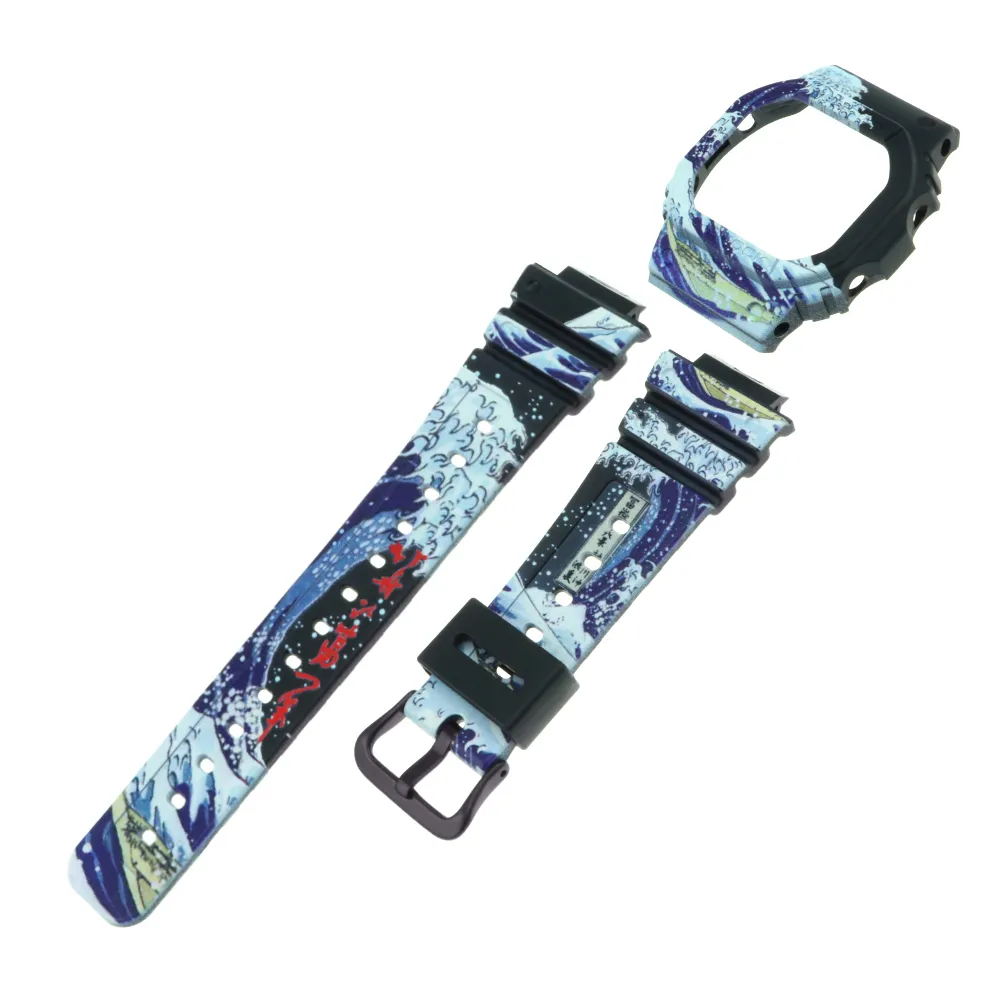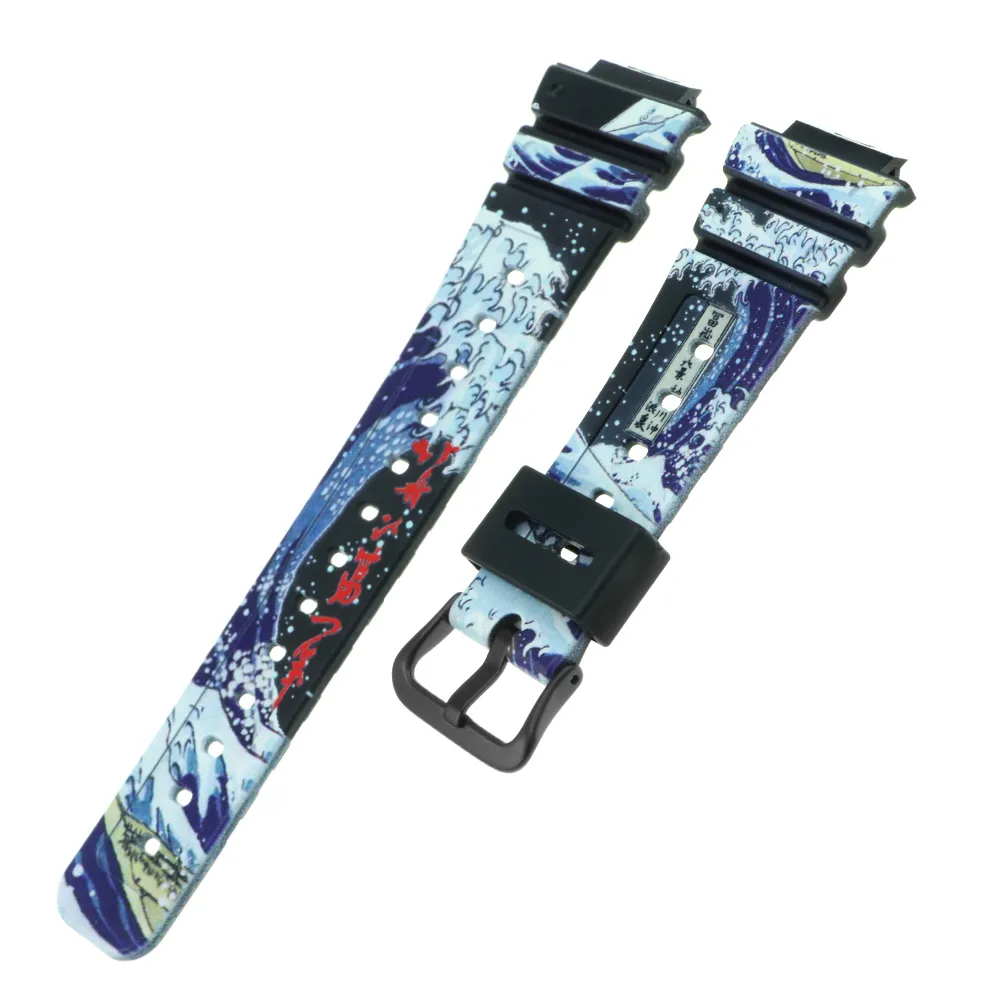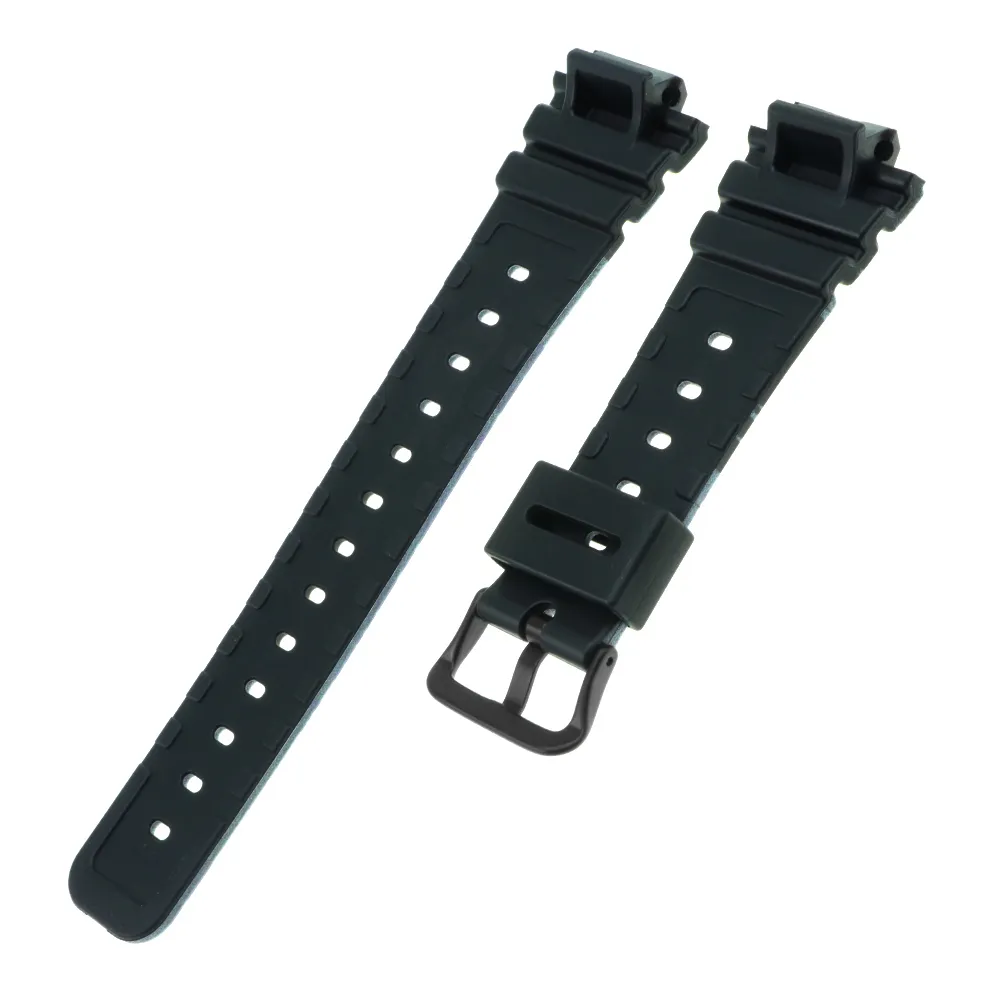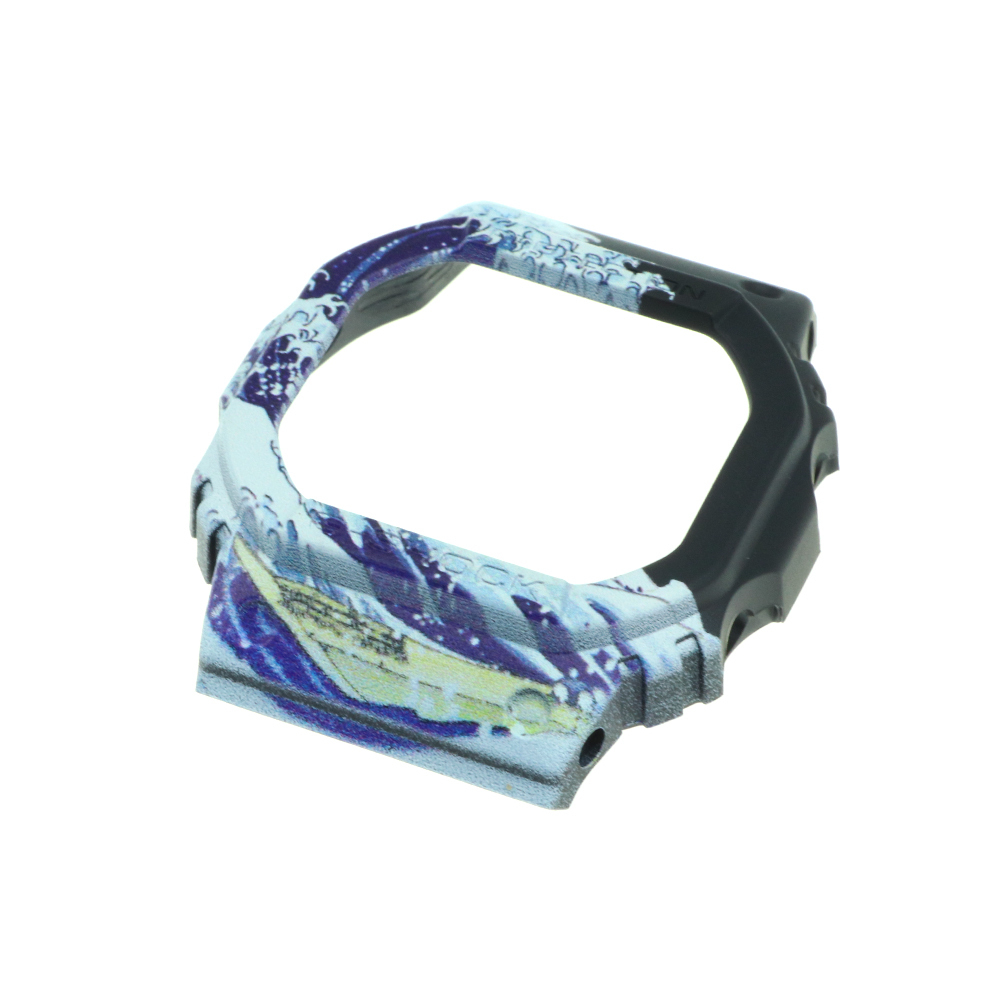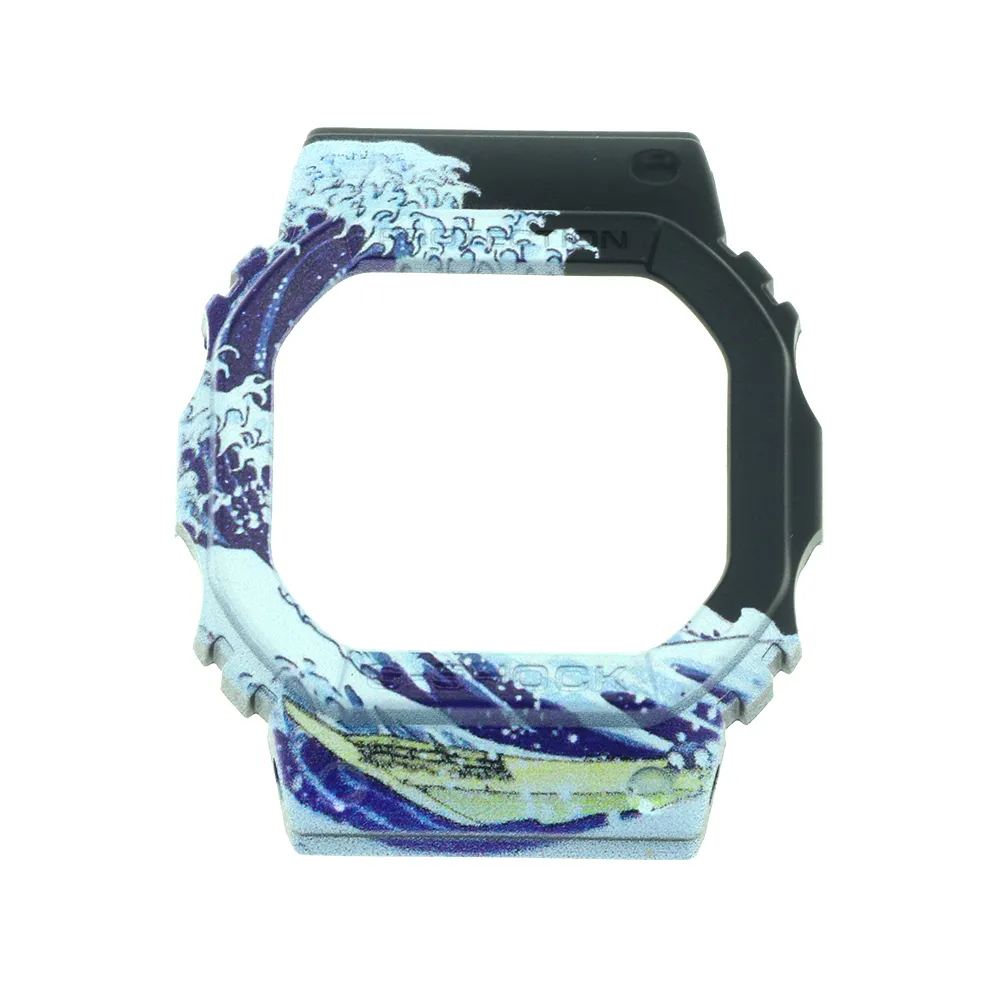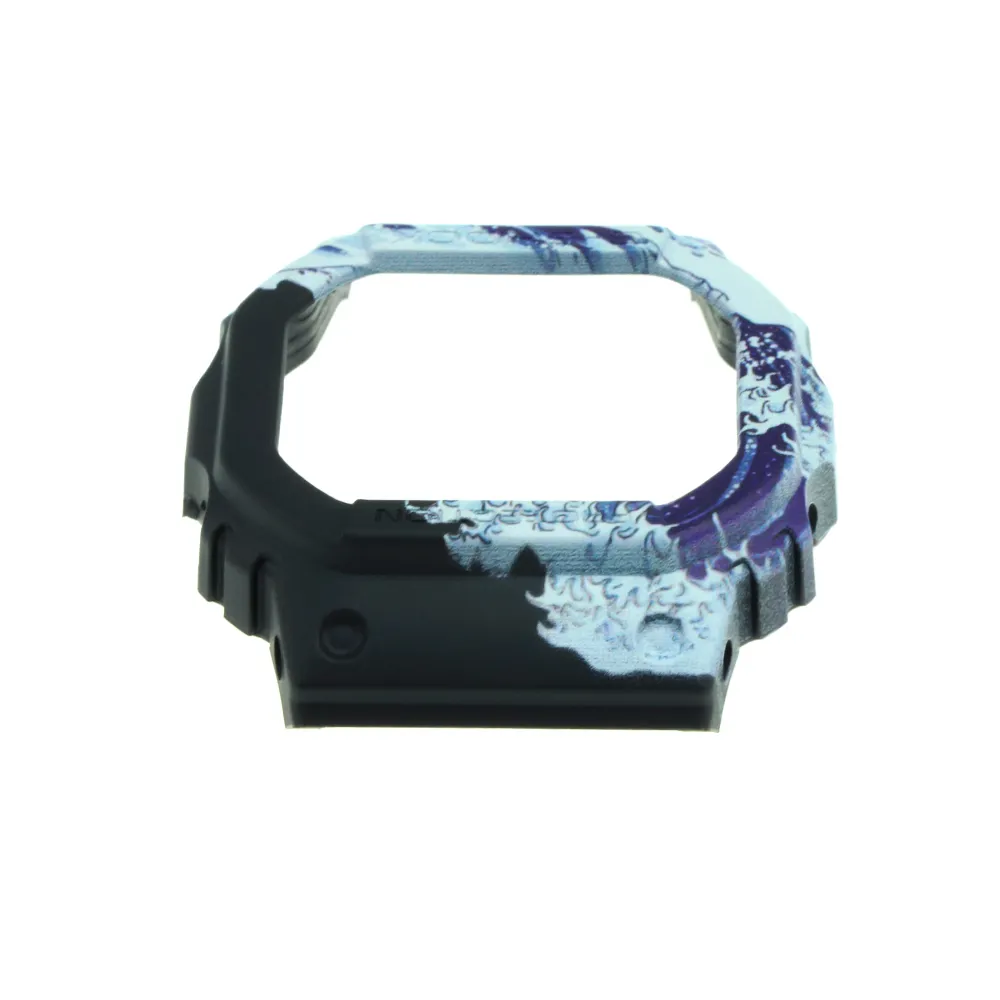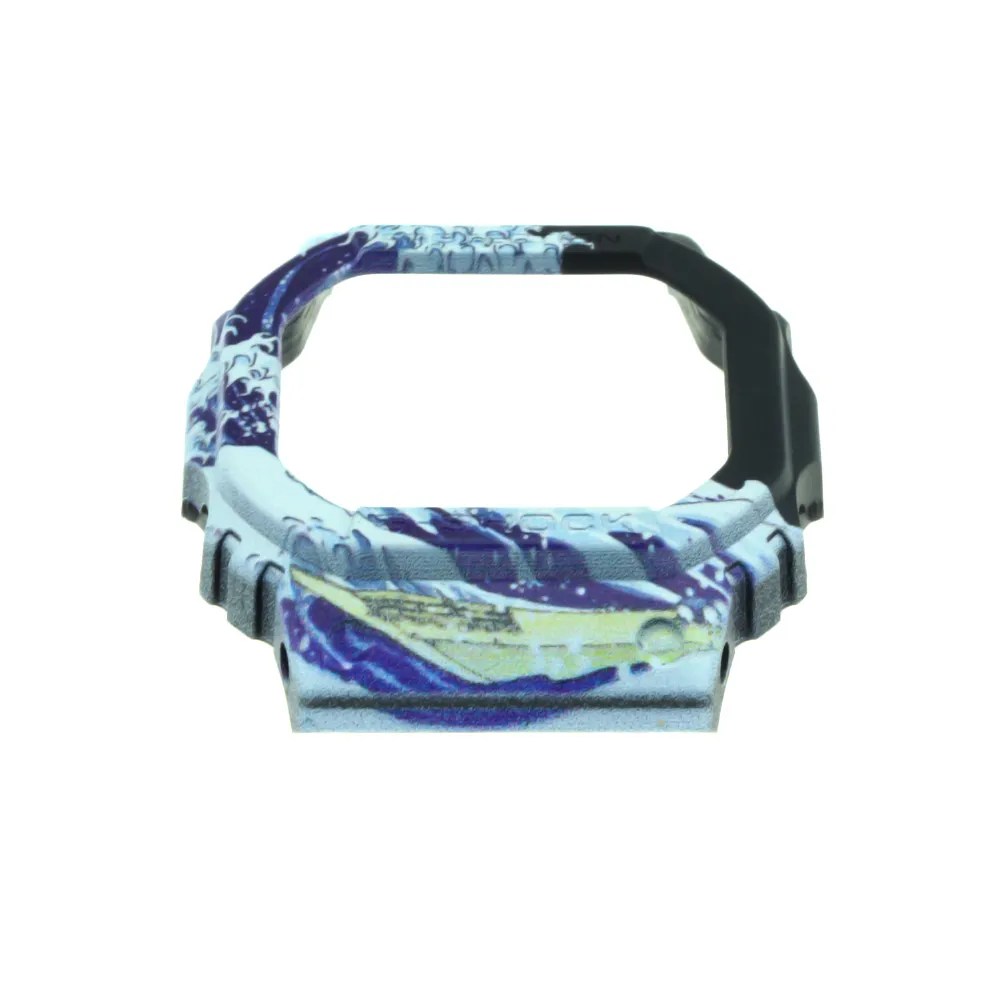 ----------------------------------
Here's what we do :
Step One : Idea and Sketch
All designs are first sketched on paper before we apply the digitalisation process.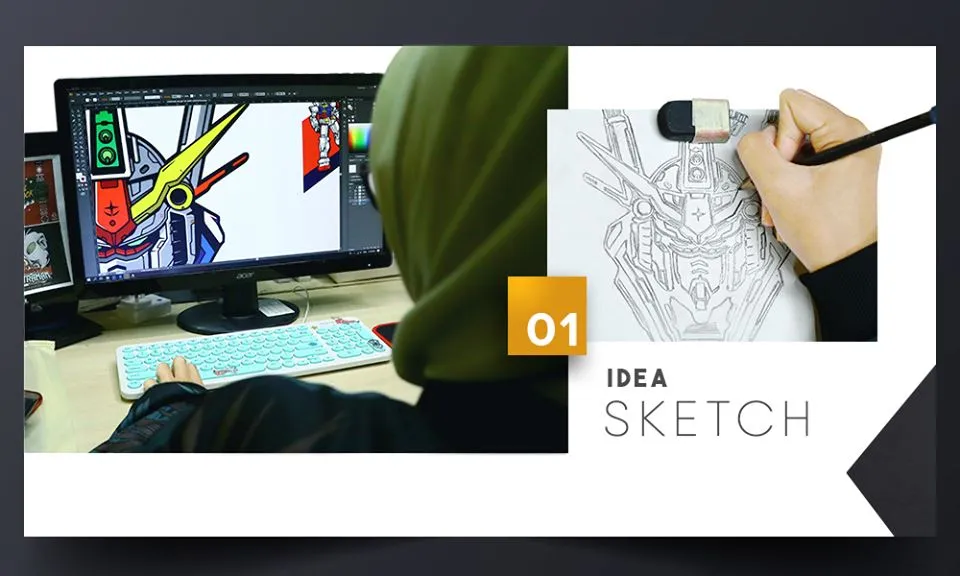 Step Two : Printing Process
Parts from the original watch are prepared, collected, and cleaned prior to printing. They are handled with care as to prevent any unnecessary anomalies that may occur.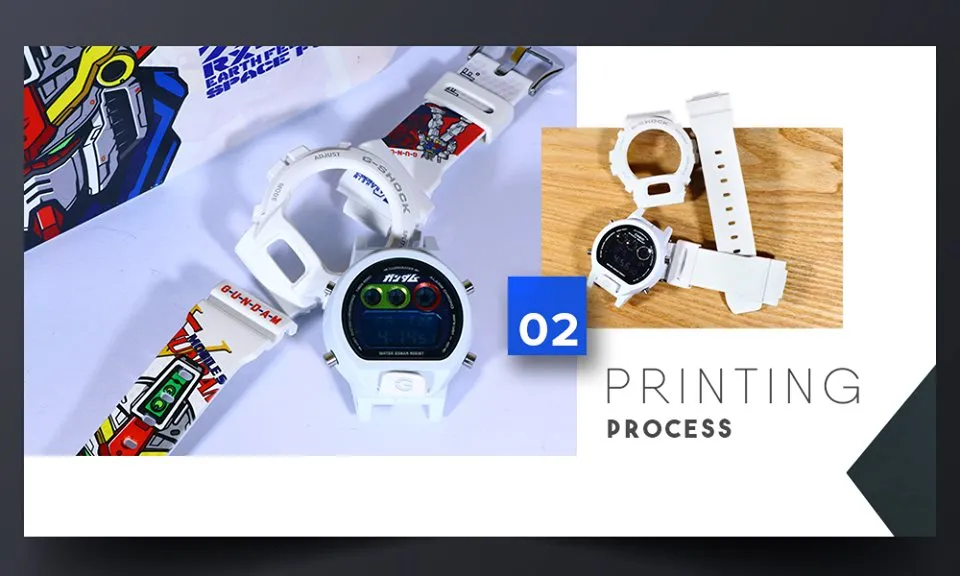 Final Step: Completion
After the printing is done, we will assemble the printed parts into a complete working watch and send the orders out to you guys!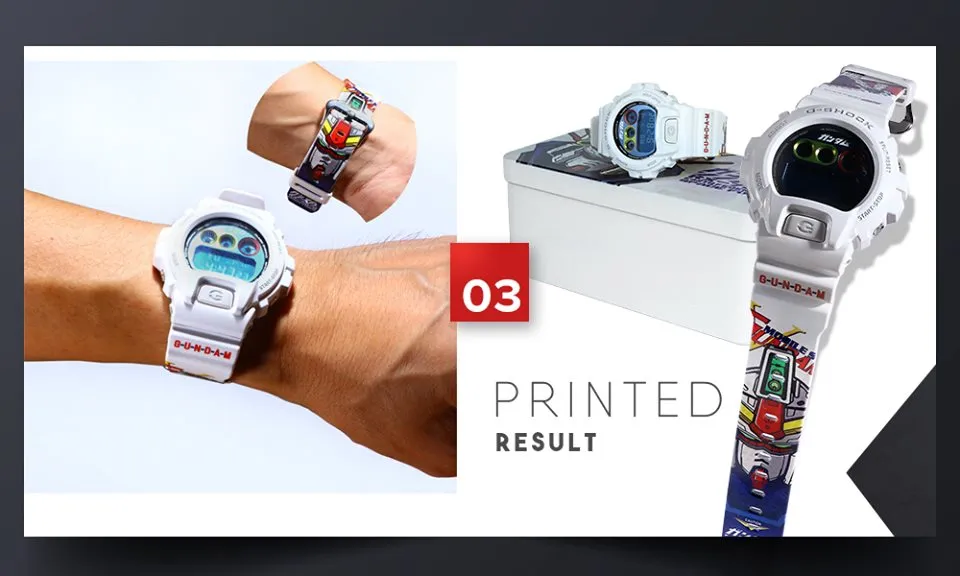 Shipping Information: