Wave of Kanagawa Customize Signature CasiOak Watch
✨ 𝐓𝐡𝐞 𝐄𝐱𝐜𝐥𝐮𝐬𝐢𝐯𝐞 𝐖𝐚𝐭𝐜𝐡 𝐢𝐧 𝐭𝐡𝐞 𝐖𝐨𝐫𝐥𝐝
𝐭𝐡𝐚𝐭 𝐂𝐮𝐬𝐭𝐨𝐦𝐢𝐳𝐞 𝐰𝐢𝐭𝐡 𝐘𝐨𝐮𝐫 𝐒𝐢𝐠𝐧𝐚𝐭𝐮𝐫𝐞 & 𝐍𝐚𝐦𝐞✨

✔️ As a 𝐦𝐞𝐚𝐧𝐢𝐧𝐠𝐟𝐮𝐥 𝐠𝐢𝐟𝐭 for loved ones
✔️ with our 𝐡𝐢𝐠𝐡 𝐪𝐮𝐚𝐥𝐢𝐭𝐲 𝐜𝐮𝐬𝐭𝐨𝐦𝐢𝐬𝐢𝐧𝐠 𝐩𝐫𝐨𝐜𝐞𝐬𝐬, the custom designs will 𝐥𝐚𝐬𝐭 𝐚𝐬 𝐥𝐨𝐧𝐠 as any other G-Shock watch.
✔️ 𝐝𝐮𝐫𝐚𝐛𝐥𝐞 & 𝐬𝐭𝐲𝐥𝐞 (with 1 year warranty)
✔️ this makes it an 𝐞𝐯𝐞𝐧 𝐛𝐞𝐭𝐭𝐞𝐫 𝐯𝐚𝐥𝐮𝐞 than other watches out there!

✨ 1 YEAR WARRANTY
✨ Express shipping service & with secure bubble wrap packaging service
ℹ️ 【We customize on 100% original G-Shock Watch and assembled with custom made band & bezel】

The items include:
✔ The fully assembled watch itself.
✔ 1 Year Warranty card
✔ Case / Box for the Watch
How to order this custom watch?
【𝗧𝗵𝗲 𝗣𝗿𝗼𝗰𝗲𝘀𝘀𝗶𝗻𝗴 𝗼𝗳 𝗢𝗿𝗱𝗲𝗿】
Step 1. Sign your signature on white paper
Step 2. Capture your signature & send to us
Step 3. Design & Customization complete within 2-3 working days.
Step 4. Your signature perfectly crafted on watch parts & assemble to the watch
Step 5. Capture a Photo for you
Step 6. It's READY TO SHIP 🚛✨
💬 Contact Us Now to Customize Your Order!


Specifications of Watch:
• Case / bezel material: Stainless steel
• Premium silicone Band
• Mineral Glass
• Shock Resistant
• Carbon Core Guard structure
• 200-meter water resistance
• Double LED light
LED light for the face (Super illuminator, selectable illumination duration (1.5 seconds or 3 seconds), afterglow)
LED backlight for the digital display (Super illuminator, selectable illumination duration (1.5 seconds or 3 seconds), afterglow)
• World time
31 time zones (48 cities + coordinated universal time), daylight saving on/off
• 1/100-second stopwatch
Measuring capacity:
00'00''00~59'59''99 (for the first 60 minutes)
1:00'00''~23:59'59'' (after 60 minutes)
Measuring unit:
1/100 second (for the first 60 minutes)
1 second (after 60 minutes)
Measuring modes: Elapsed time, split time, 1st-2nd place times
• Countdown timer
Measuring unit: 1 second
Countdown range: 24 hours
Countdown start time setting range: 1 second to 24 hours (1-second increments, 1-minute increments and 1-hour increments)
• 5 daily alarms
• Hourly time signal
• Hand shift feature
• Full auto-calendar (to year 2099)
• 12/24-hour format
• Button operation tone on/off
• Regular timekeeping
• Analog: 2 hands (hour, minute (hand moves every 20 seconds)), 1 dial (day)
• Digital: Hour, minute, second, pm, month, date
• Accuracy: ±15 seconds per month
• Approx. battery life: 3 years on SR726W × 2
• Size of case : 48.5×45.4×11.8mm
• Total weight : 51g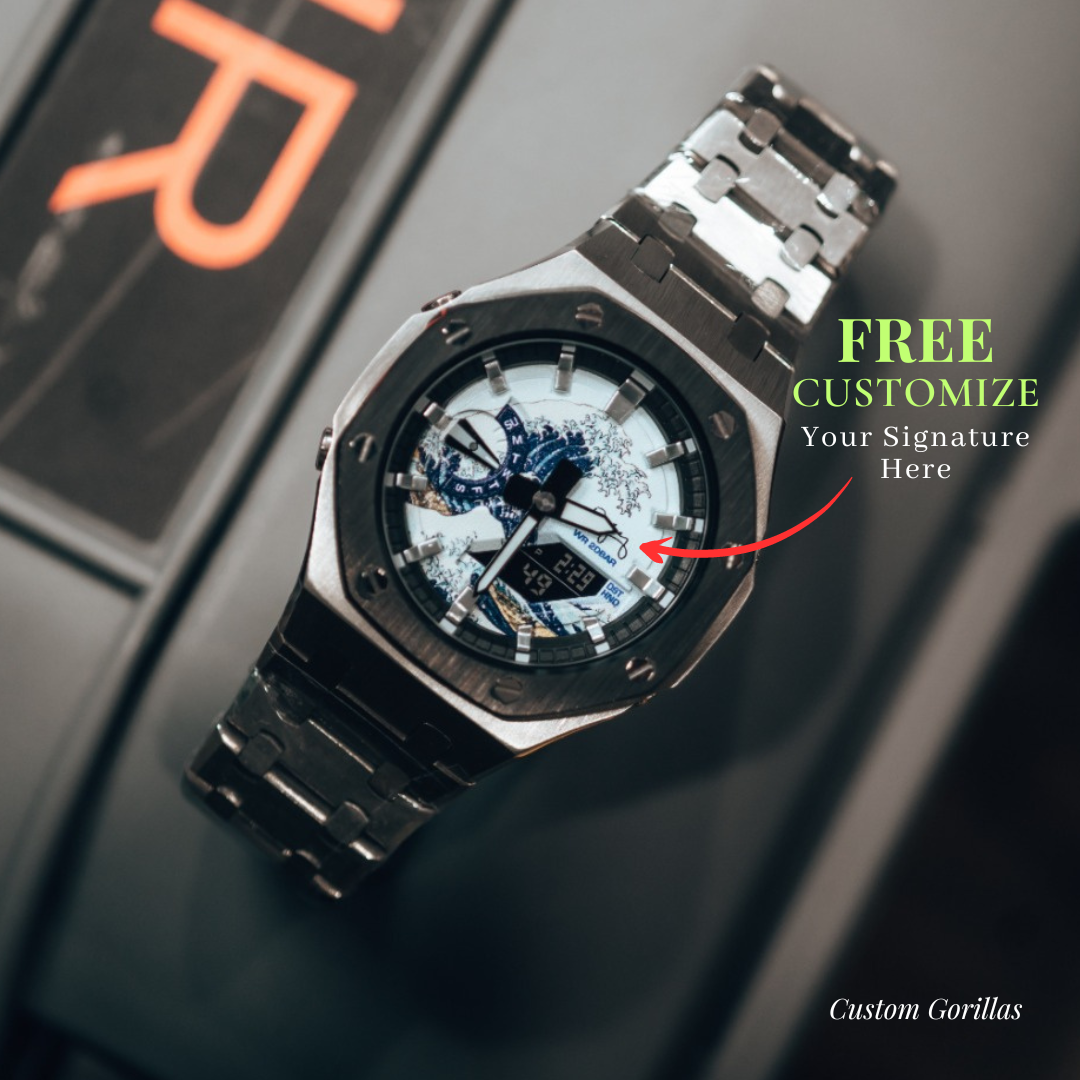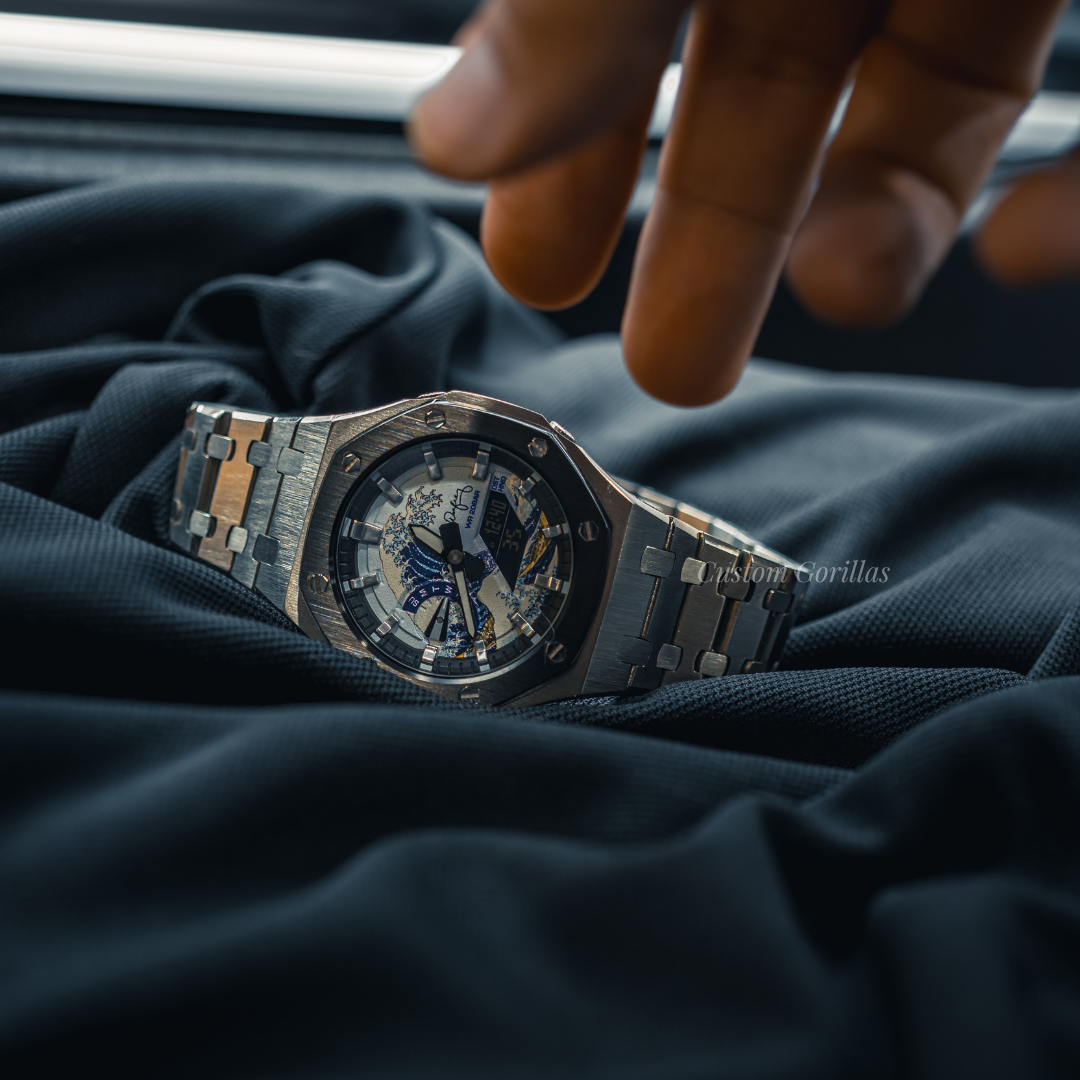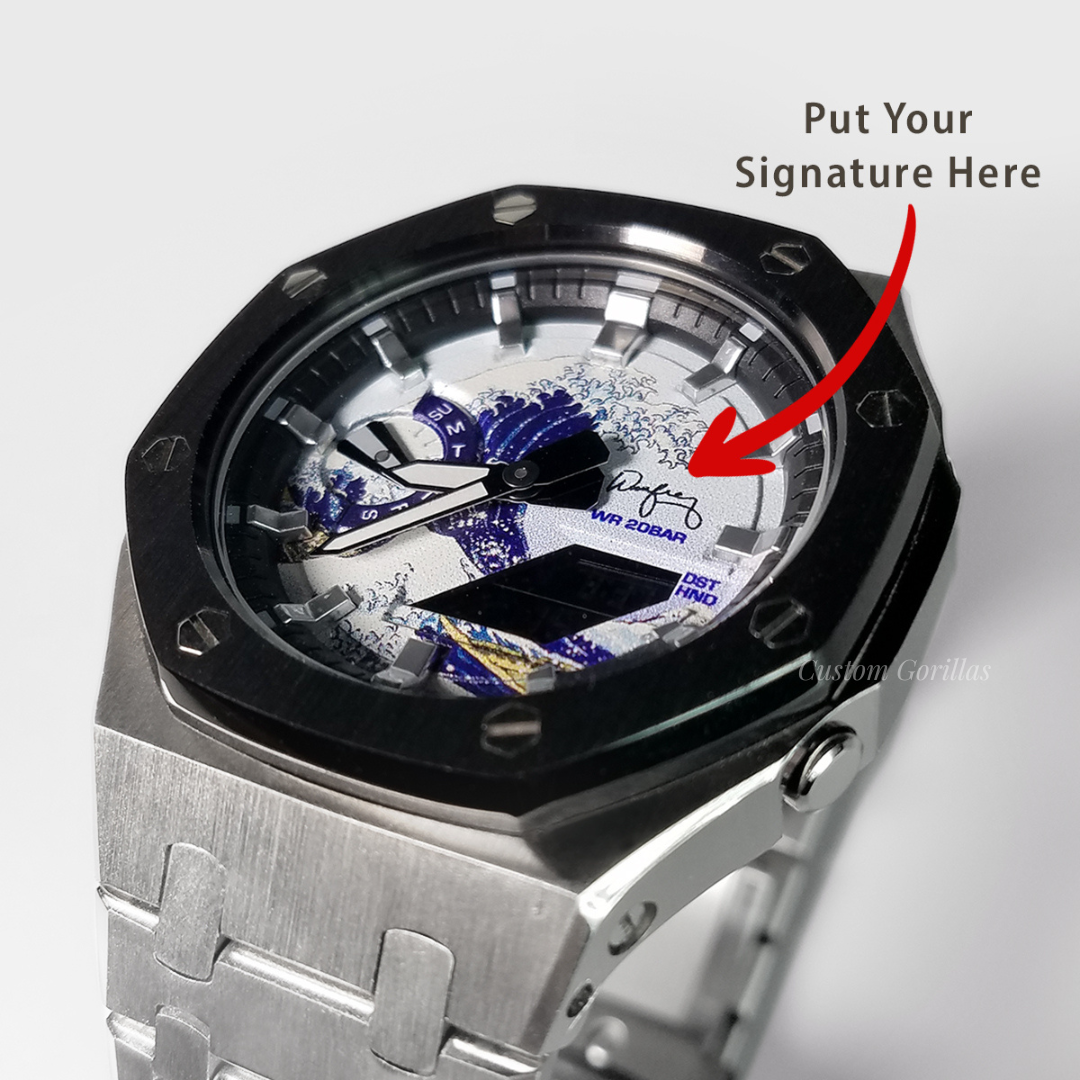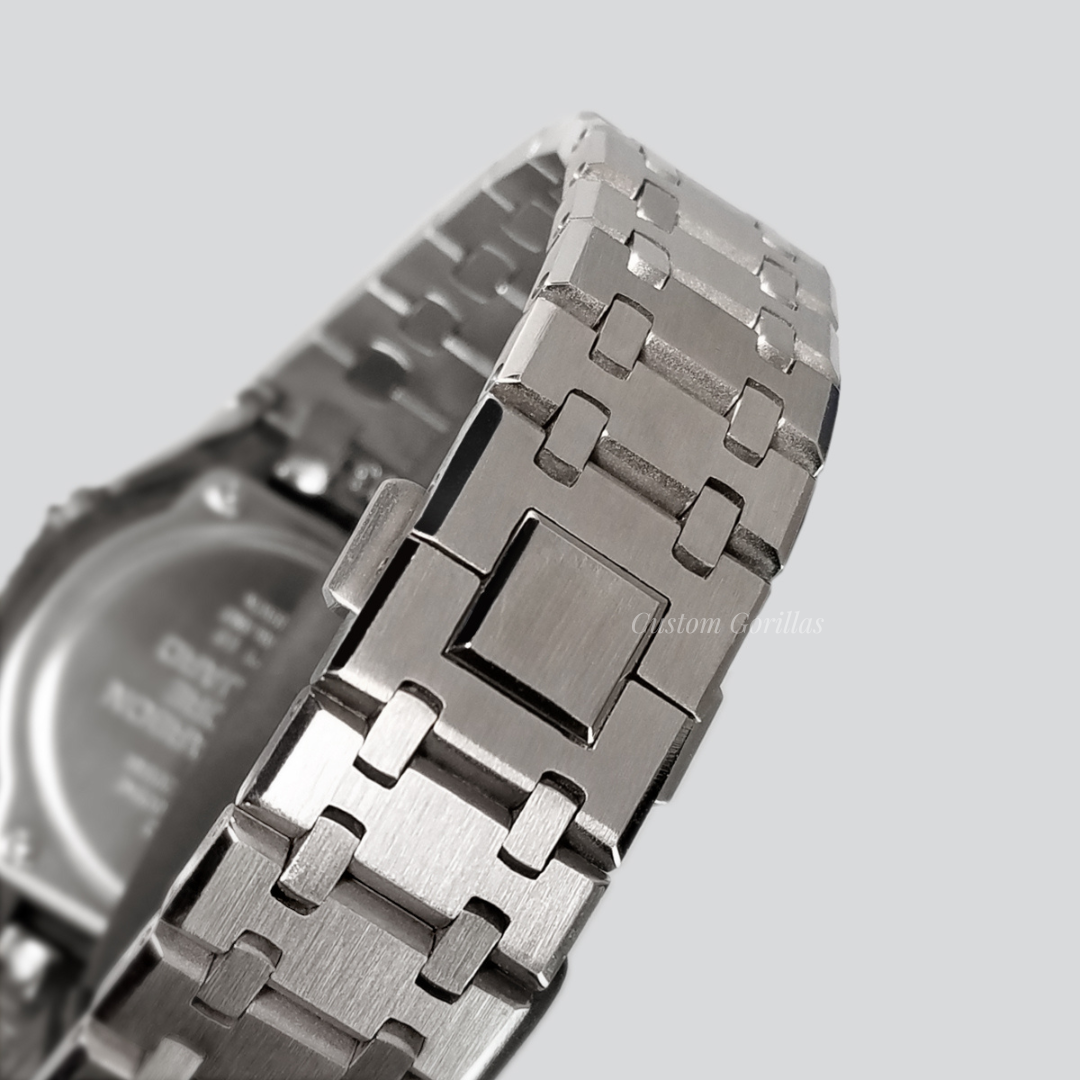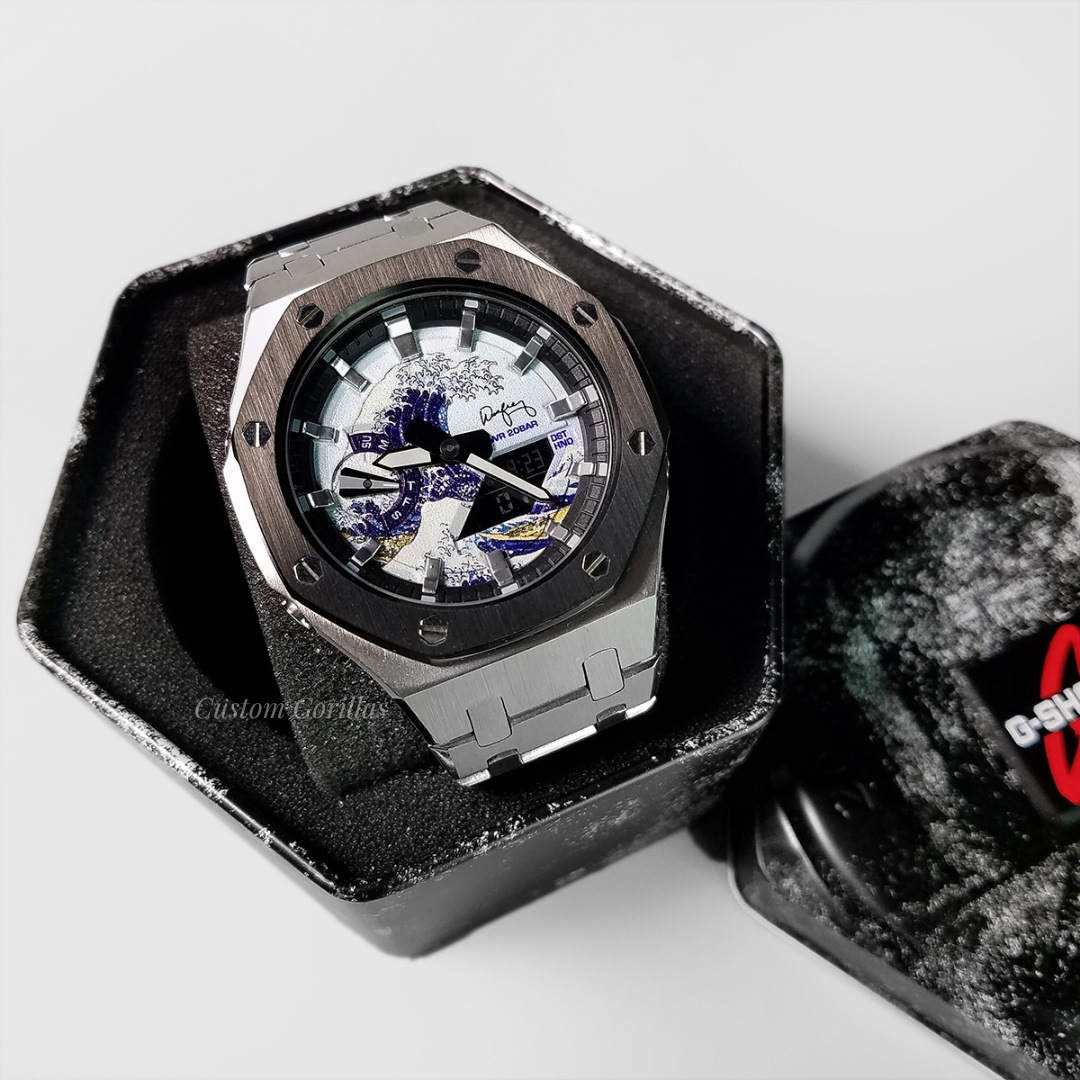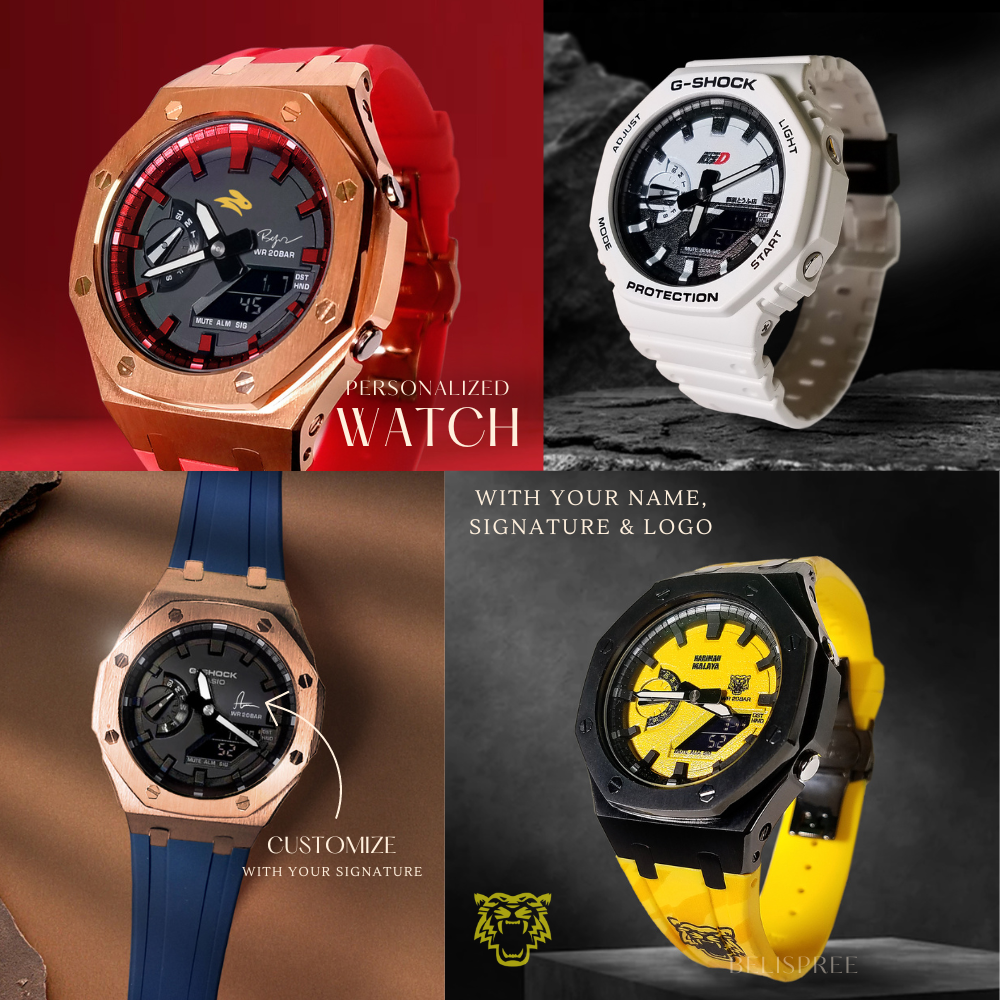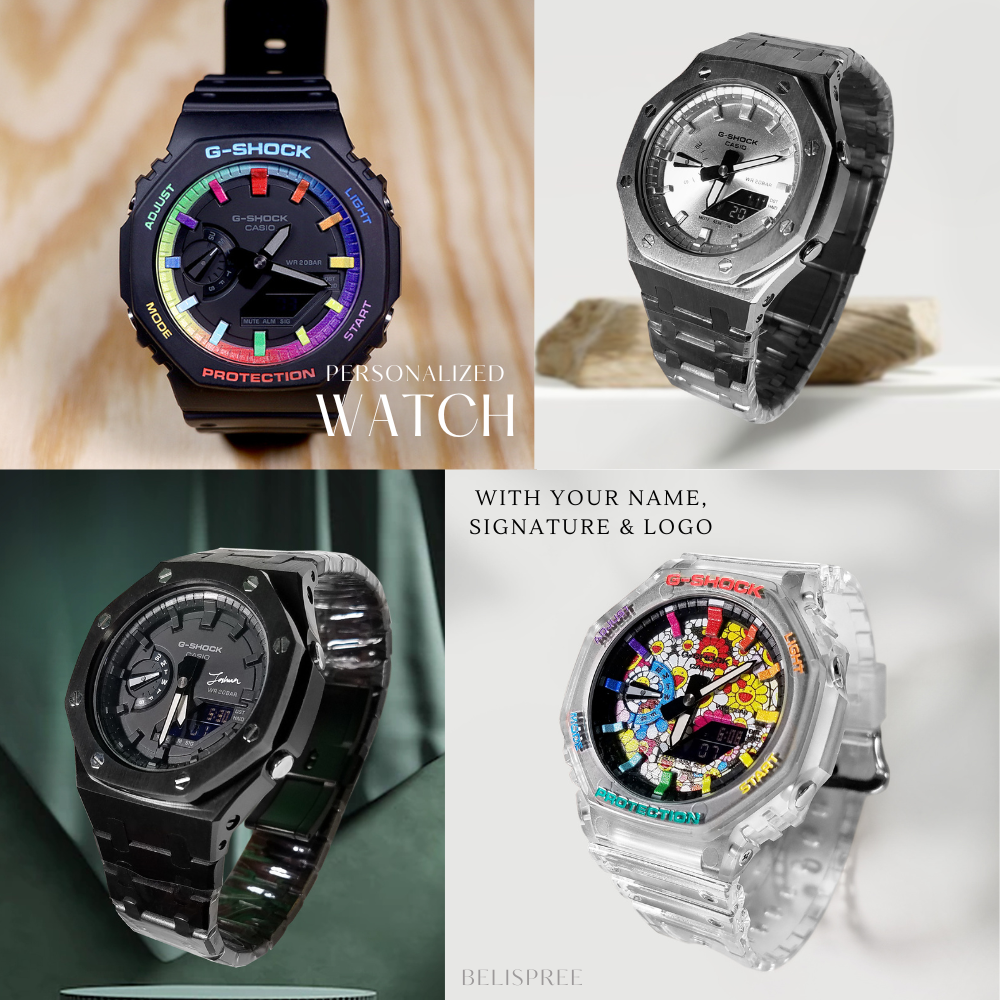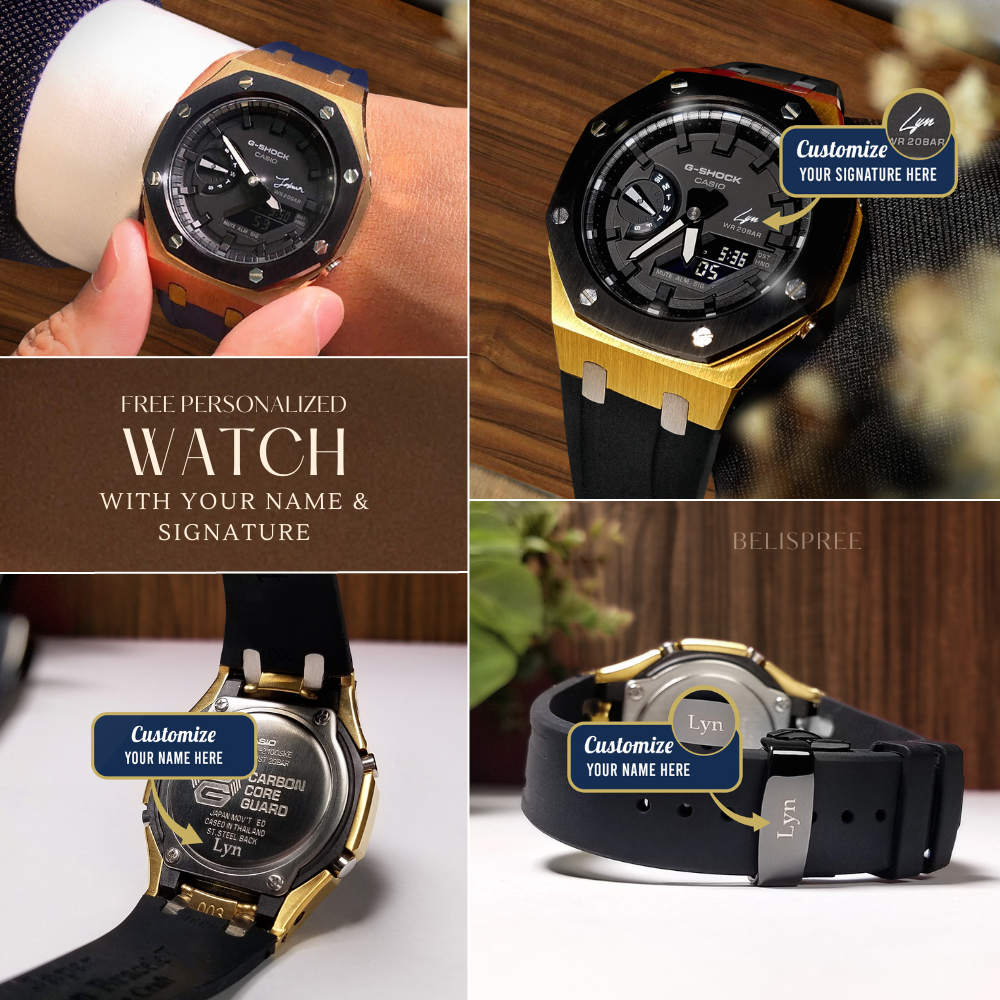 Why Buy From Us?
✔ Trusted & reliable seller since 2019
Vast experience in custom printing services
✔ Personalized to your needs
Create your own watch designs for your collection. It's only found in our store. Suitable as a gift for you and your lover.

✔ Served customers from more than 30 countries (Ship worldwide)
Our business is now connecting with over 240 small businesses across 30 countries around the world.

✔ Extraordinary Craftsmanship & Quality
All work is done in-house & each piece is made-to-order with extraordinary craftsmanship and quality.

✔ Friendly service
We are committed to making your shopping experience simple and easy.
ℹ️ Thinking of having your own customized design?
Simply just leave us a message.
🔗 For bulk orders, please inquire by messaging us.


Contact Us:
💬 Contact Us Now to Customize Your Order!




【FAQ】
ℹ️ Can I order the watch with my design printed on it?
YES, can. Chat with us for discussion ✉️


ℹ️ Can I put my name on the watch?
YES, can. Just chat with us ✉️


ℹ️ Do you have other design?
YES, we have. Please chat with us to view more design ✉️
Here's How We Do:
Step One : Idea and Sketch
All designs are first sketched on paper before we apply the digitalisation process.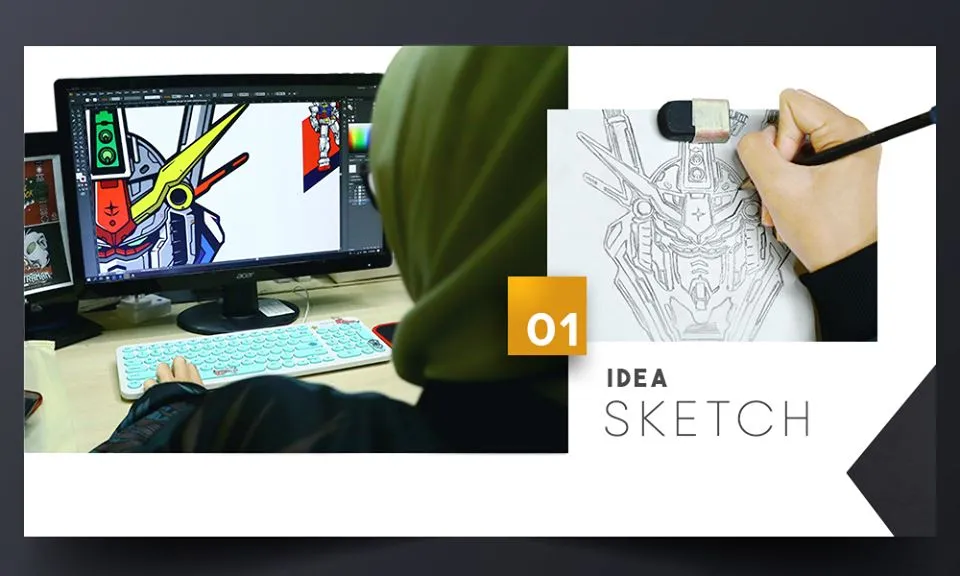 Step Two : Printing Process

Parts from the original watch are prepared, collected, and cleaned prior to printing. They are handled with care as to prevent any unnecessary anomalies that may occur.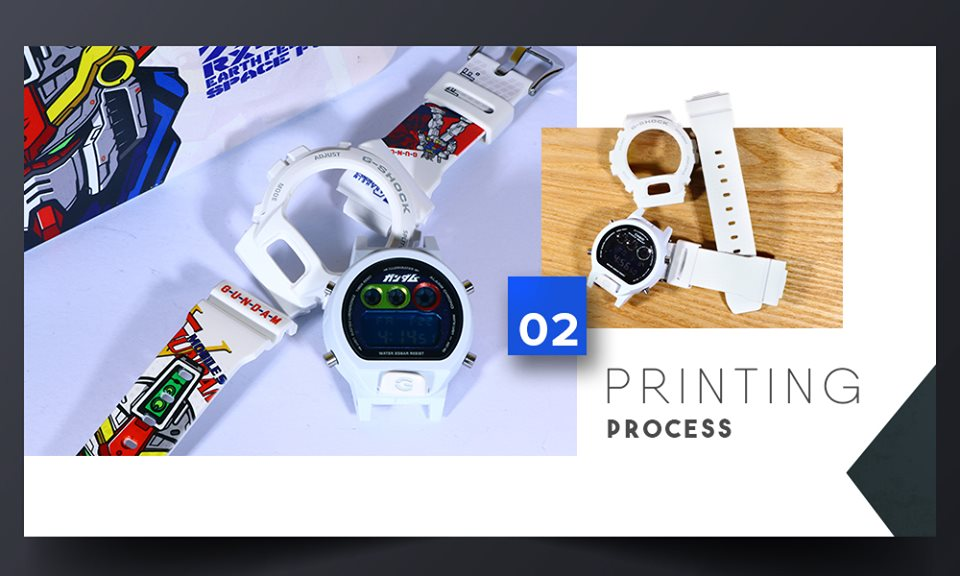 Final Step: Completion

After the printing is done, we will assemble the printed parts into a complete working watch and send the orders out to you guys!