TOKI DOKI Custom Design on Baby G Splash Watch *FREE GIFT BOX
For fans of the cute artwork of Toki Doki, you'll be in for a treat with this custom-designed Casio Baby G BA-120SPL-1A watch design! Using our state-of-the-art printers, we have been successful in replicating the graphic art of Toki Doki to a high degree. Admire the smooth strokes, the bright solid colours and the paint splash motif, for this could be the perfect gift for either you or your loved ones.
This Toki Doki Baby G Splash design is the work of some of our most talented designers. We used a 100% authentic Baby G band and bezel. Our team has handled it with a great level of technical care to print high quality products. The watch itself is a 100% authentic Baby G watch. This special design comes with a unique tin box as packaging and we also provide a 1 year warranty.
The items include :
-The fully assembled watch itself.
-1 Year Warranty card
- Case / Box for the Watch
The gift Toki Doki fans will LOVE!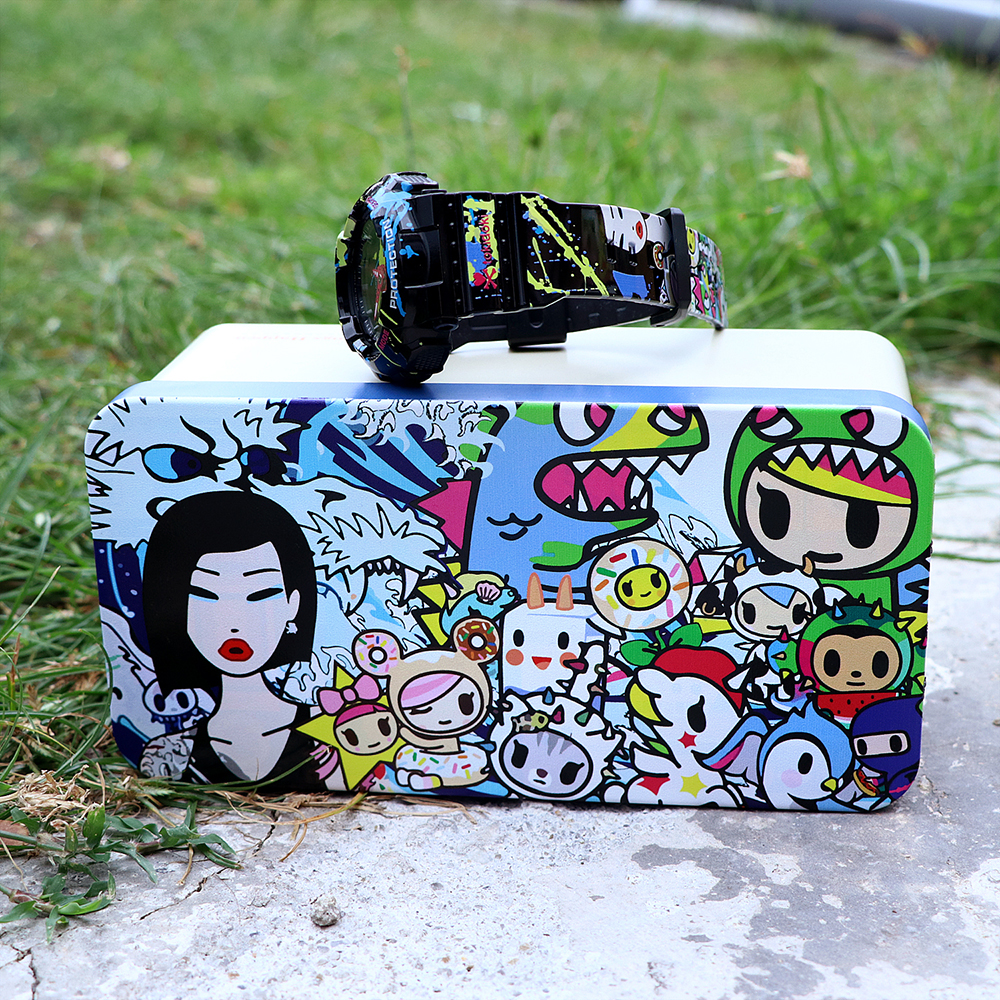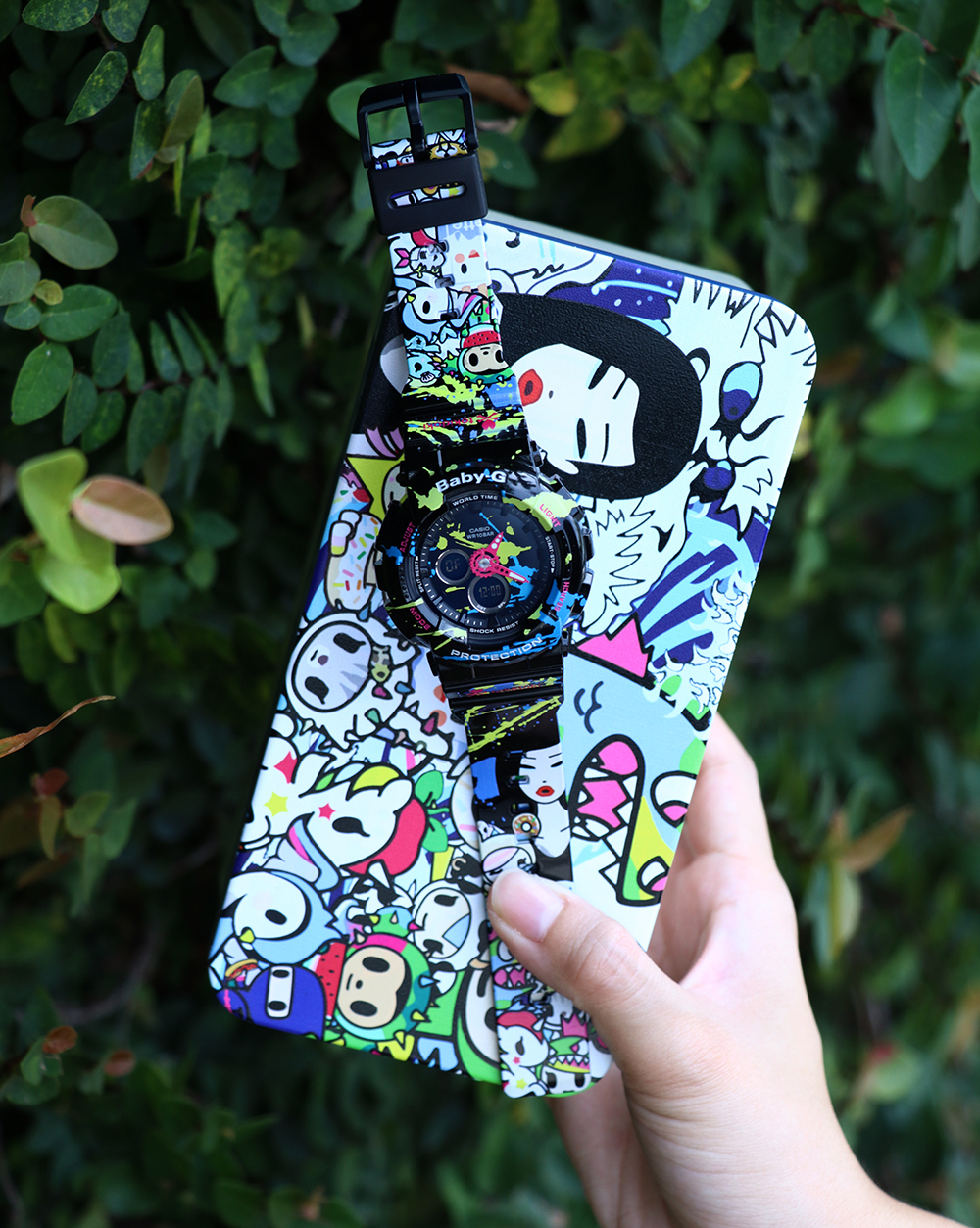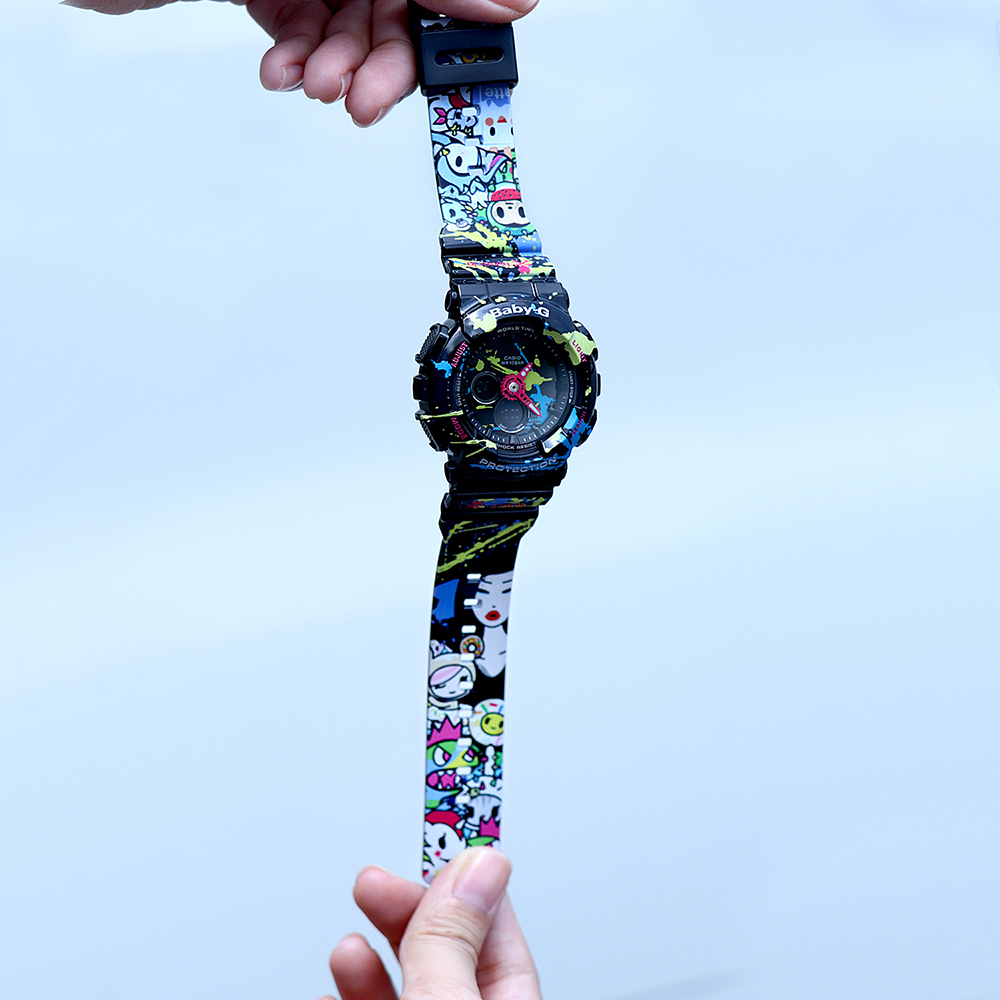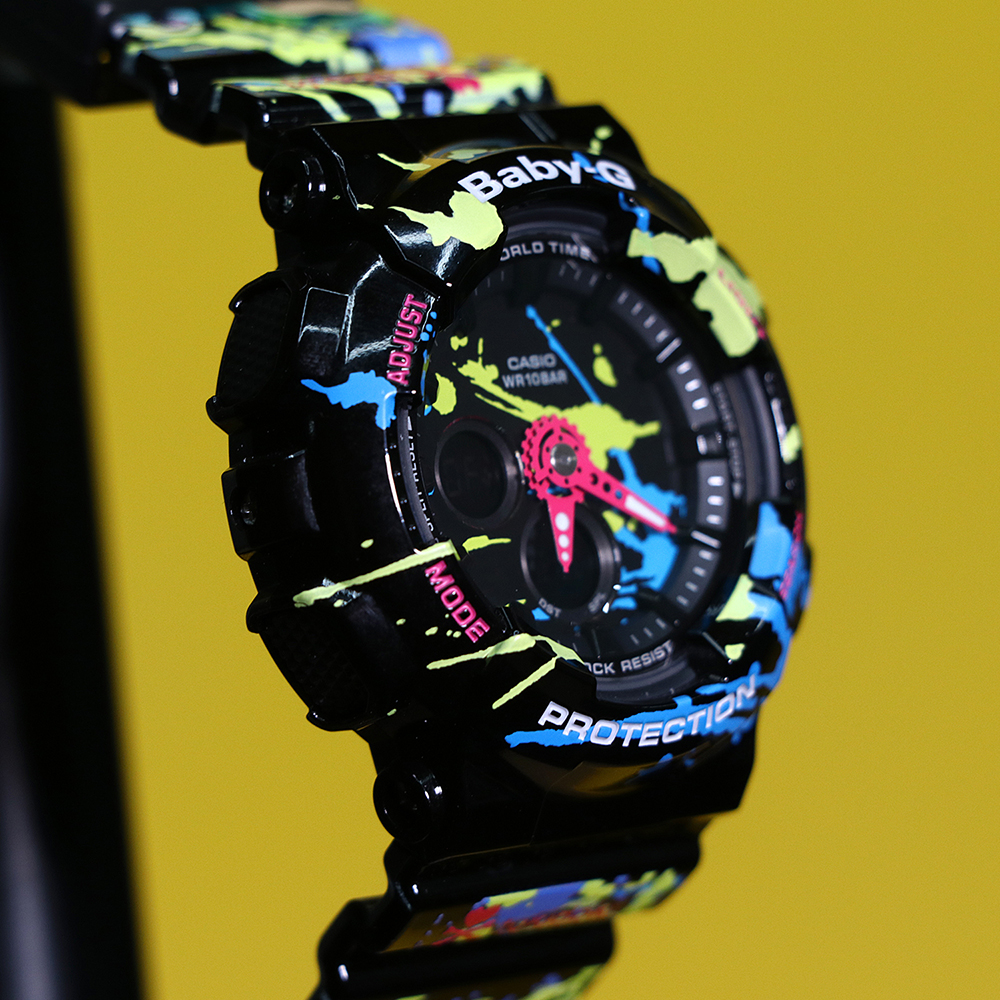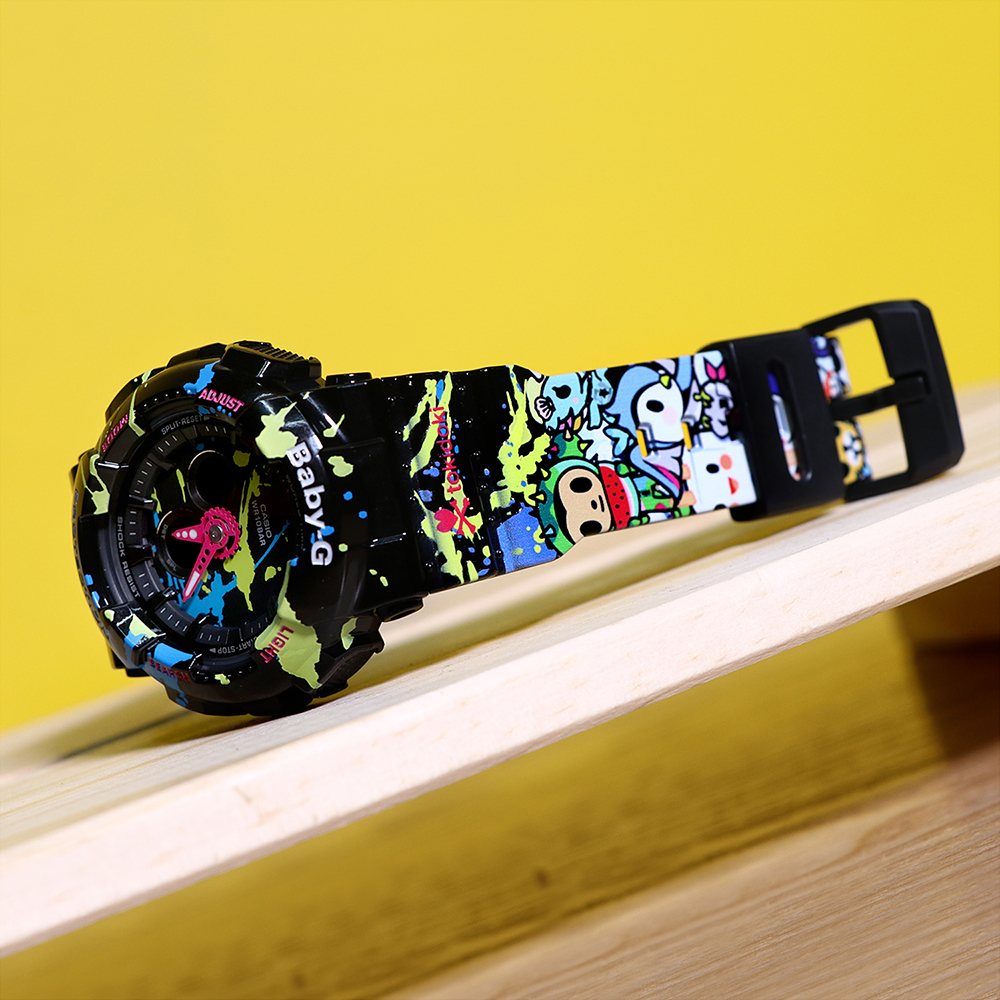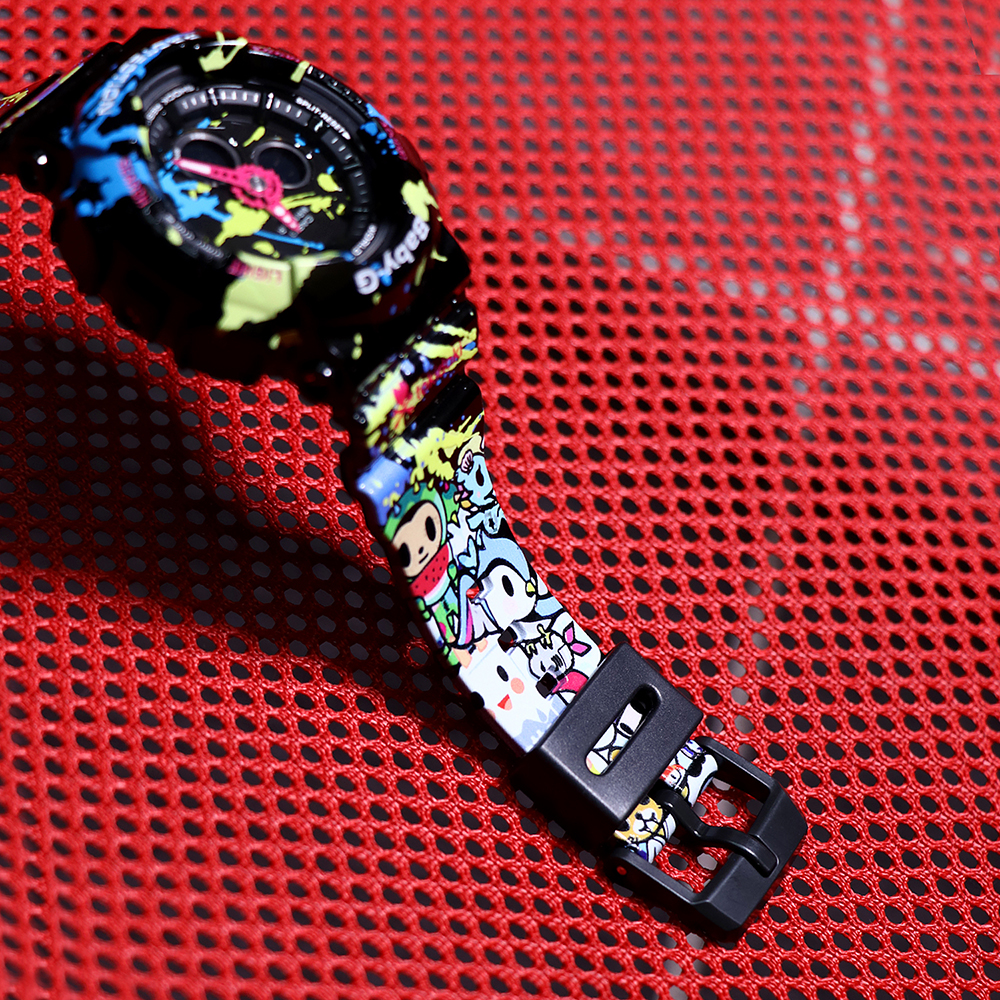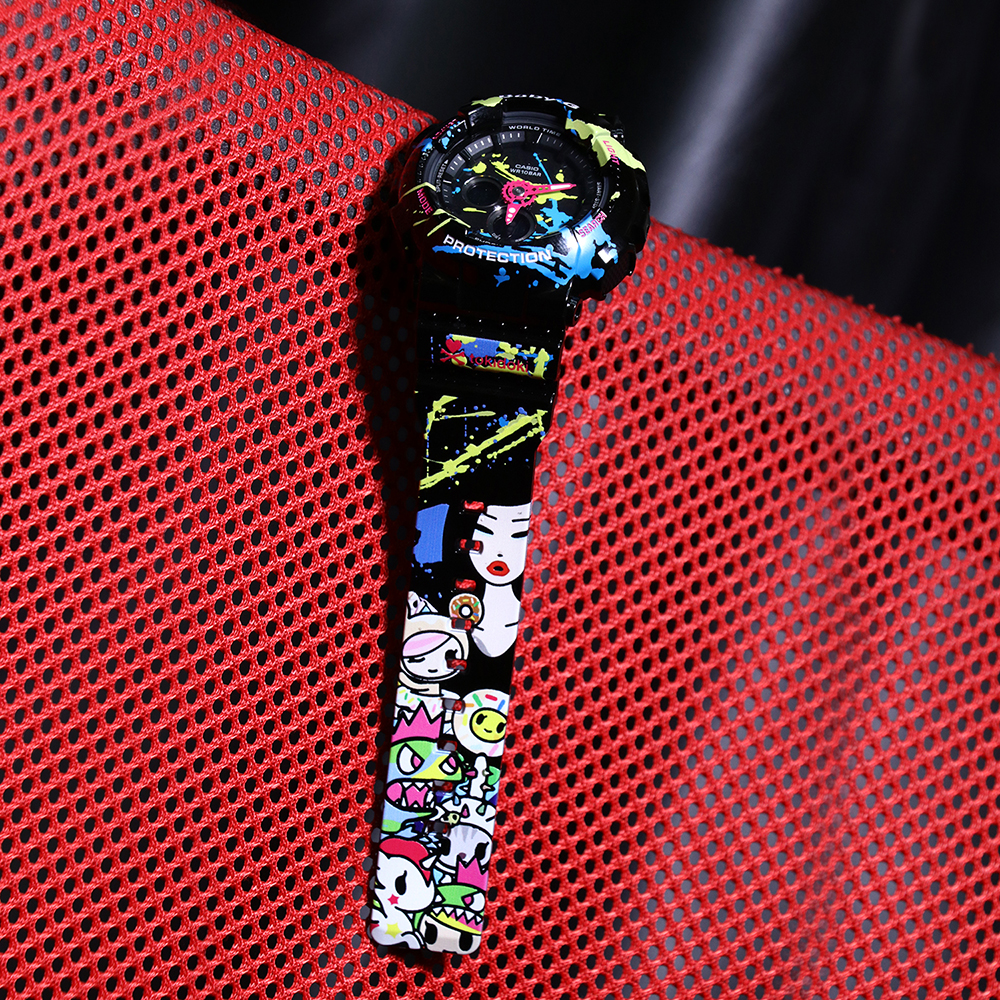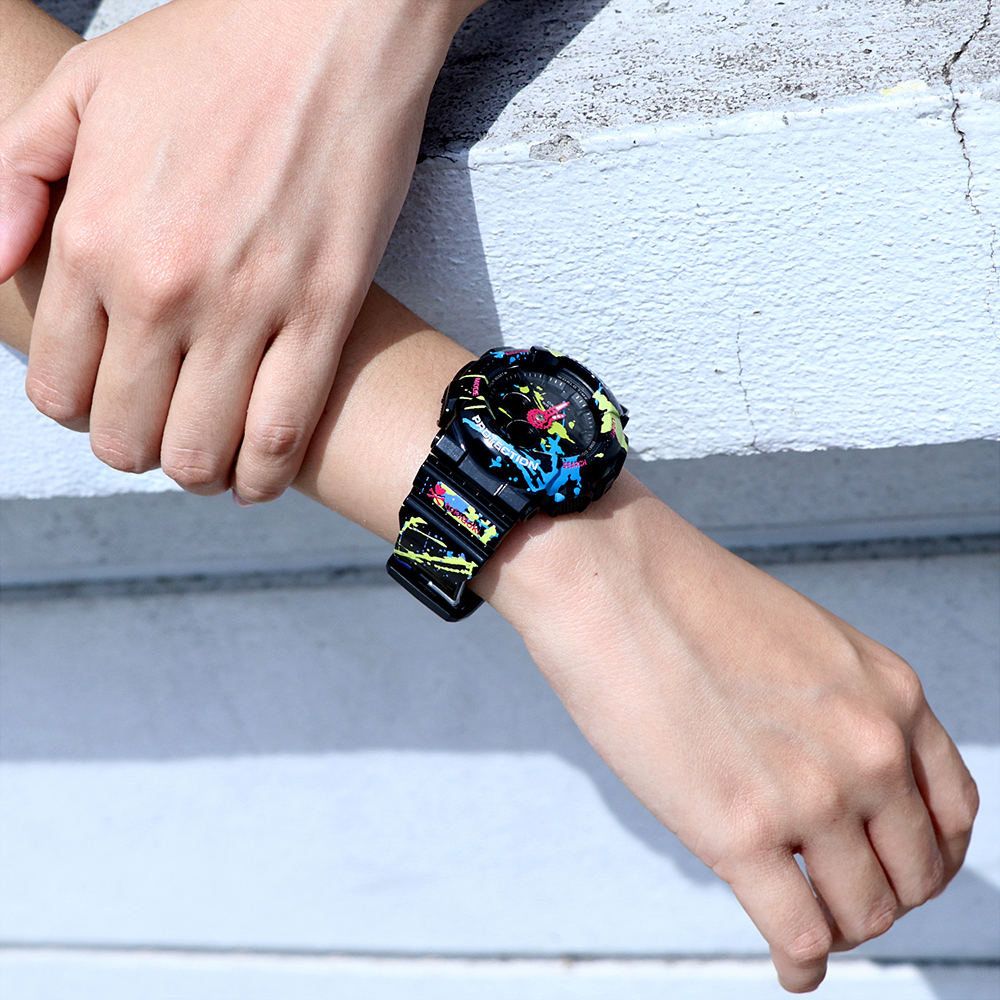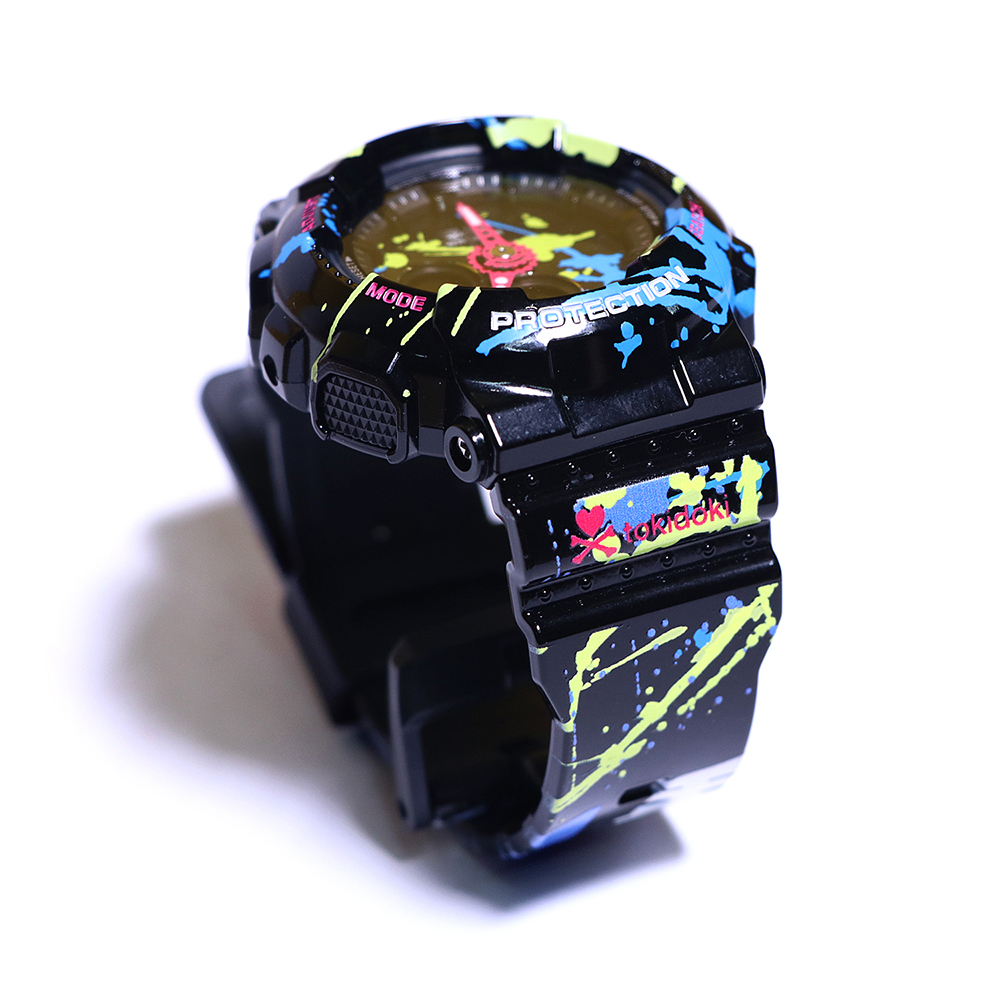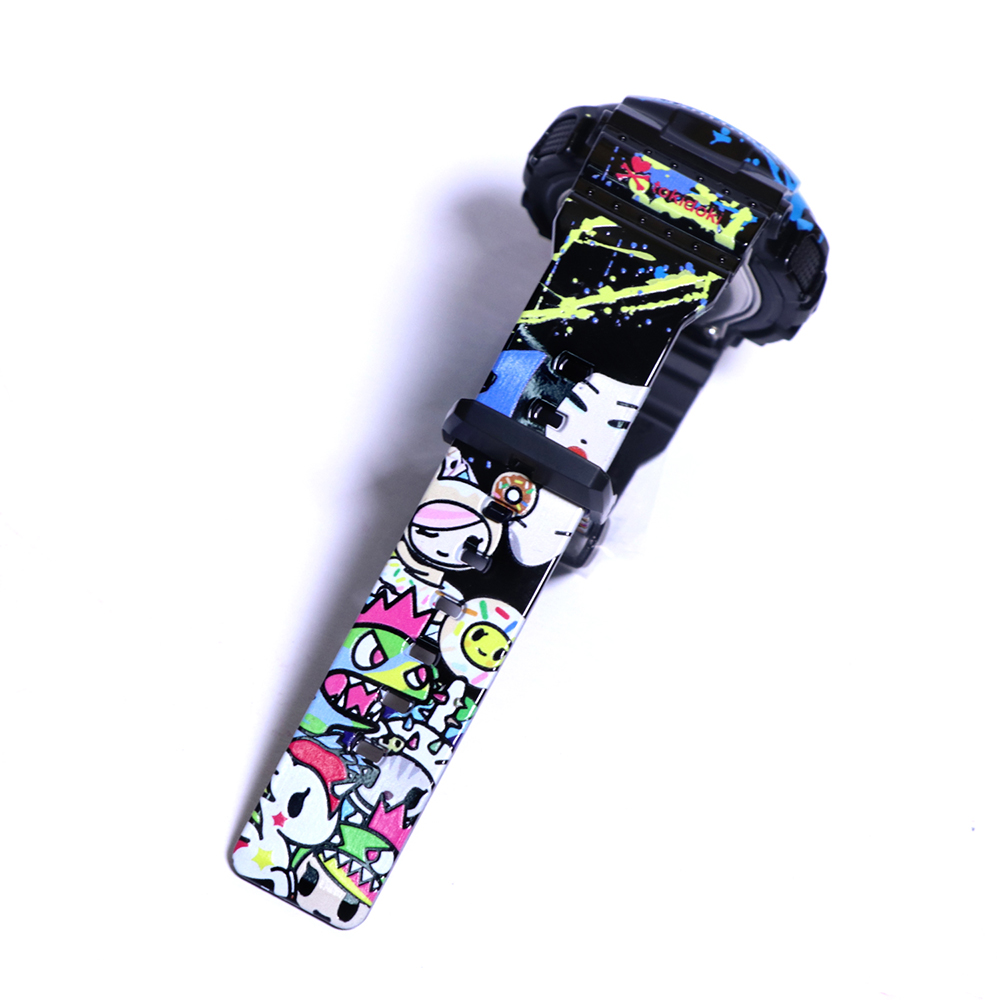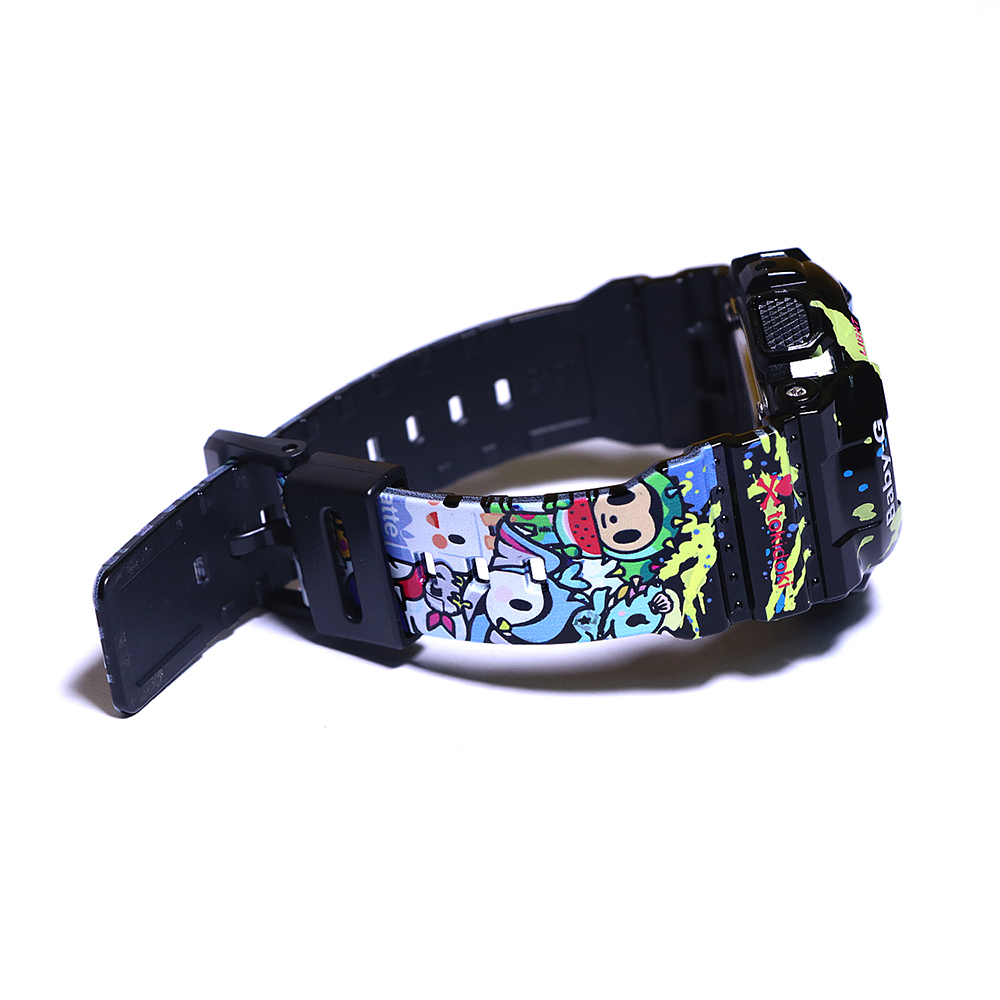 ----------------------------------

Specification :
Casing / bezel material: Resin
Resin Watch Strap
Neobrite
Shock Resistant
Mineral Glass
100 meter water resistance
LED lights
Selectable illumination duration (1.5 seconds or 3 seconds), incandescent
World time
29 time zones (27 cities + coordinated universal time), summer time on / off
Stopwatch 1/100 second
Measurement capacity: 59'59.99 ''
Measurement mode: Elapsed time, split time, first-second position time
Countdown timer
Measuring unit: 1 second
Countdown time interval: 60 minutes
Distance setting start time backward time: 1 to 60 minutes (1 minute increment)
Other: Automatic reset, progress beeper
5 daily alarms (with 1 snooze alarm)
Time signal counts hours
Fully automatic calendar (until 2039)
12/24 hour format
Analog regular timekeeping : 2 hands (hours, minutes (hands move every 20 seconds))
Digital: Hours, minutes, seconds, pm, month, date, day
Accuracy: ± 30 seconds per month
Estimated battery life: 2 years at SR726W × 2


Size of case / Total weight:
- Size of case : 46.3 × 43.3 x 15.88mm
- Total weight : 47g
----------------------------------
Here's what we do :
Step One : Idea and Sketch
All designs are first sketched on a paper before we apply the digitalisation process.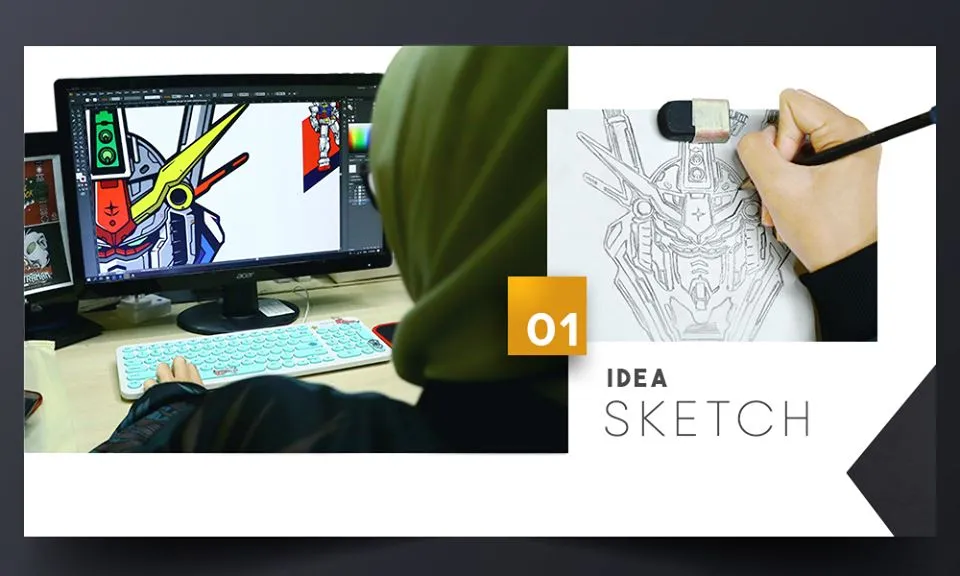 Step Two : Printing Process
Parts from the original watch are prepared, collected, and cleaned prior to printing. They are handled with care as to prevent any unnecessary anomalies that may occur.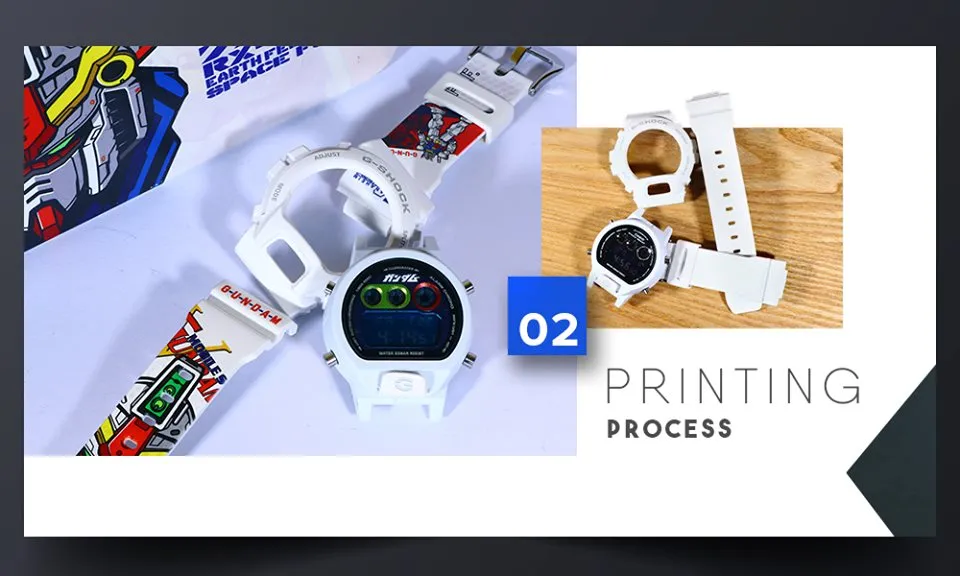 Final Step: Completion
After the printing is done, we will assemble the printed parts into a complete working watch and send the orders out to you guys!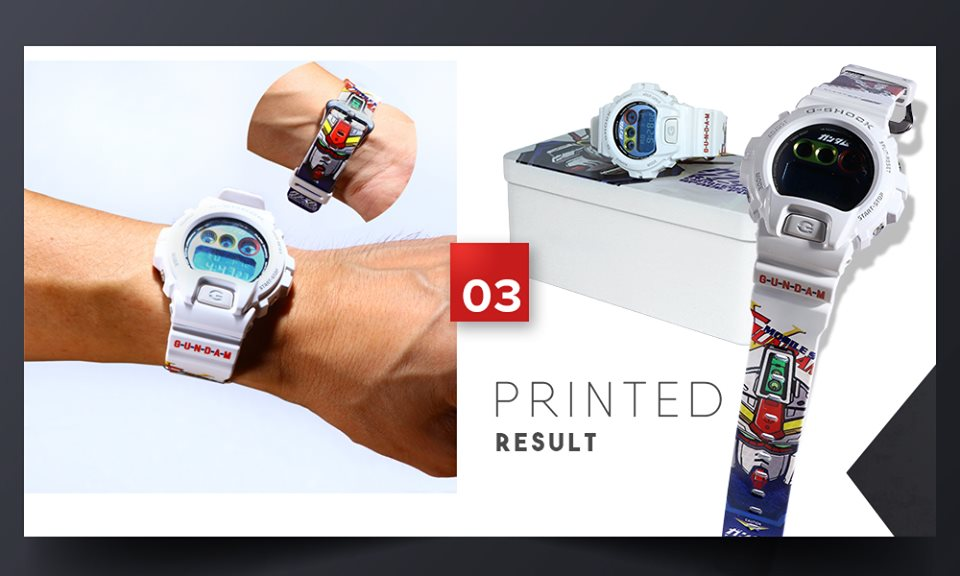 Shipping Information: