GUNDAM RX-72 Custom Design White Resin Authentic Digital Watch *Ultimate Collection
Why not give Gundam fans what they haven't had before? Gundam Custom Designed Watch Complete Set is the best gift ever! Collect now!
With this specially made Casio G-Shock DW-6900 watch design, fans of the long-running mecha franchise Gundam are going to be pleased. Showcasing design cues taken from the ever-iconic RX-78-2 such as the colours and the straight ink strokes along with other features, this is one satisfying package waiting to be picked up, whether it be you or someone you care about who happens to be a Gundam fan.
This Gundam Series is a design that has been conceived by some of our most talented designers. Our team has handled it with a great level of technical care to print high quality products. The watch itself is a 100% authentic DW-6900 G-Shock. This special design comes with a unique tin box as a packaging, and we also provide 1 year warranty.
The items include ;
-The fully assembled watch itself.
-1 Year Warranty card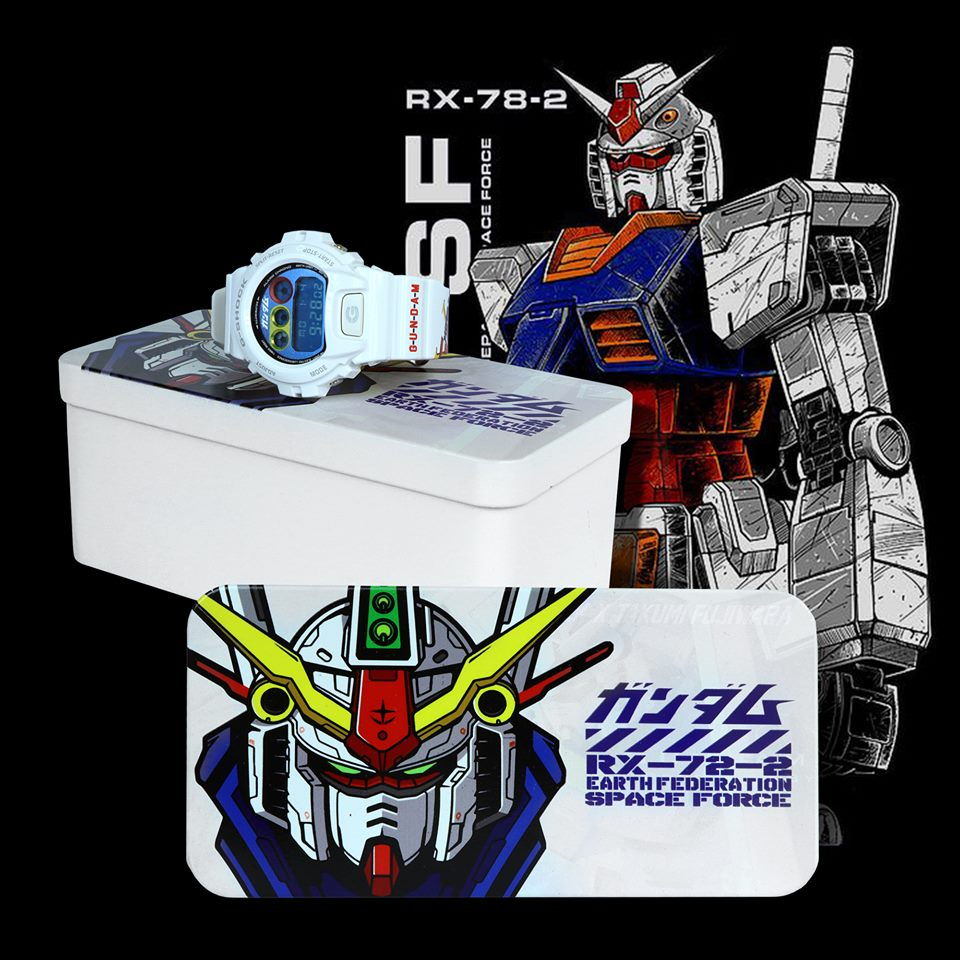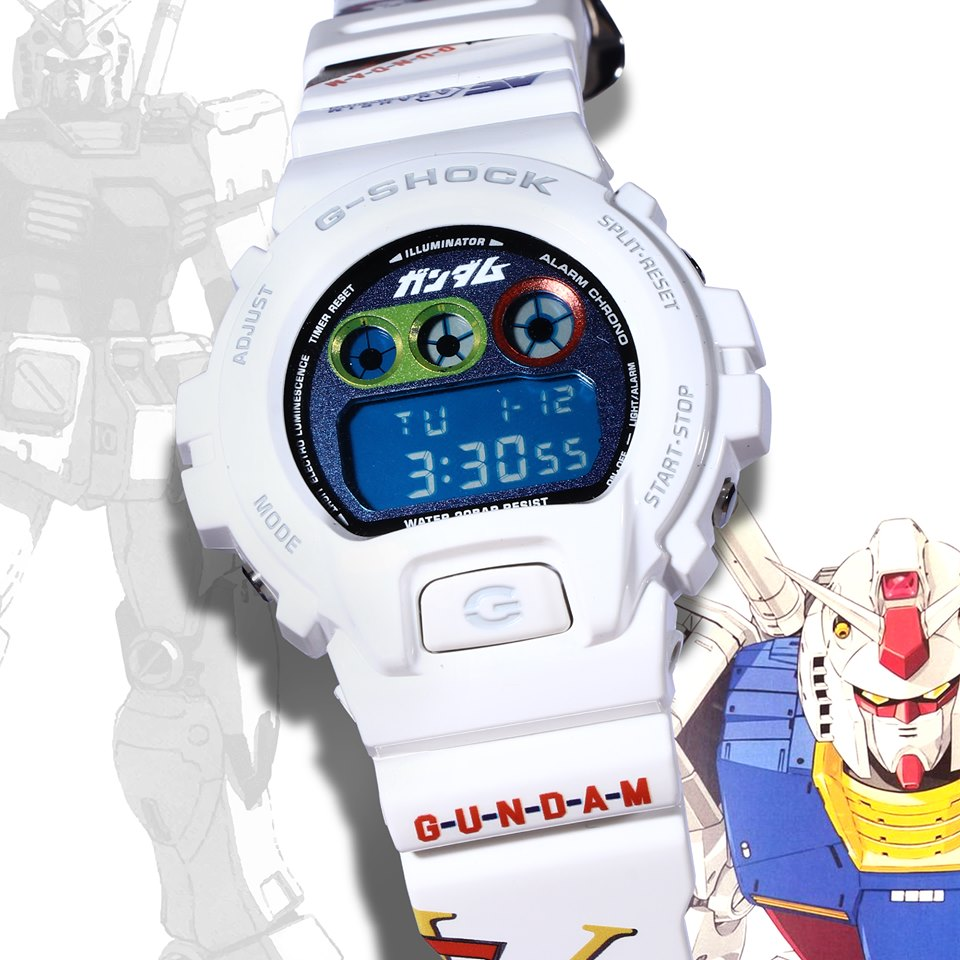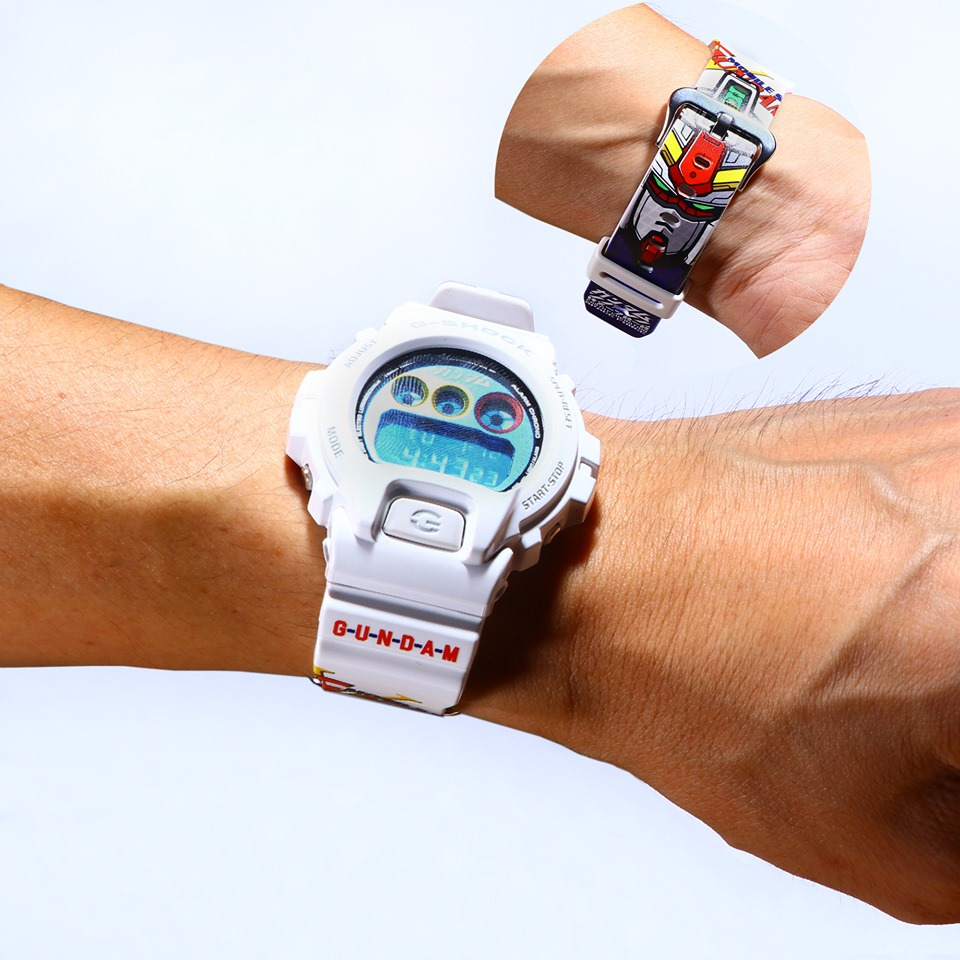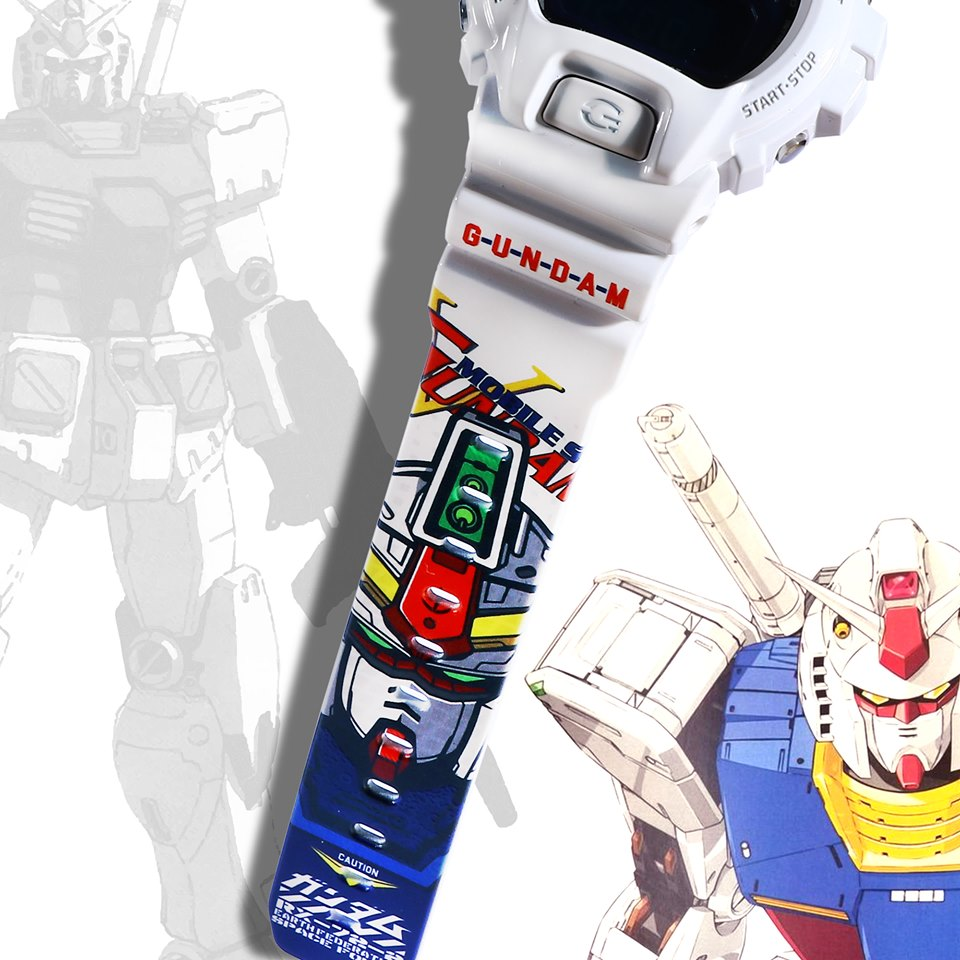 ----------------------------------
Features of Watch:
200-meter water resistance and a convenient EL backlight display packed into a design that is tough, rugged, and fashionable.
Specifications of Watch:
- Case / bezel material: Resin
- Resin Band
- Shock Resistant
- Mineral Glass
- 200-meter water resistance
- Electro-luminescent backlight
Afterglow
----
- Flash alert
Flashes with buzzer that sounds for alarm, hourly time signal, countdown timer time up alarm
----
- 1/100-second stopwatch
Measuring capacity:
00'00"00~59'59"99 (for the first 60 minutes)
1:00'00~23:59'59 (after 60 minutes)
Measuring unit:
1/100 second (for the first 60 minutes)
1 second (after 60 minutes)
Measuring modes: Elapsed time, split time, 1st-2nd place times
----
- Countdown timer
Measuring unit: 1 second
Countdown range: 24 hours
Countdown start time setting range: 1 second to 24 hours (1-second increments, 1-minute increments and 1-hour increments)
Other: Auto-repeat
----
- Multi-function alarm
- Hourly time signal
- Full auto-calendar (to year 2039)
- 12/24-hour format
- Regular timekeeping: Hour, minute, second, pm, month, date, day
- Accuracy: ±15 seconds per month
- Approx. battery life: 2 years on CR2016
Size of case / Total weight:
- Size of case : 53.2×50×16.3mm
- Total weight : 67g
---------------------------------
Here's how the printing process work :
Step One : Idea Sketching
All designs are first sketched on paper before we apply the digitalisation process.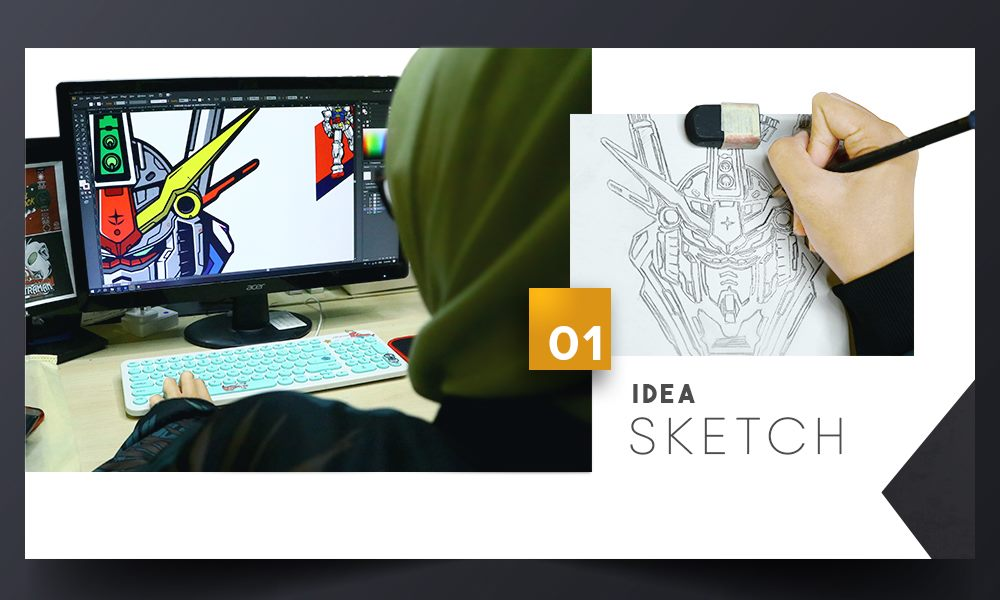 Step Two : Printing Process
Parts from the original watch are prepared, collected, and cleaned prior to printing. They are handled with care as to prevent any unnecessary anomalies that may occur.
Final Process : Printed result
After the printing is done, we will assemble the printed parts into a complete working watch and send the orders out to you guys!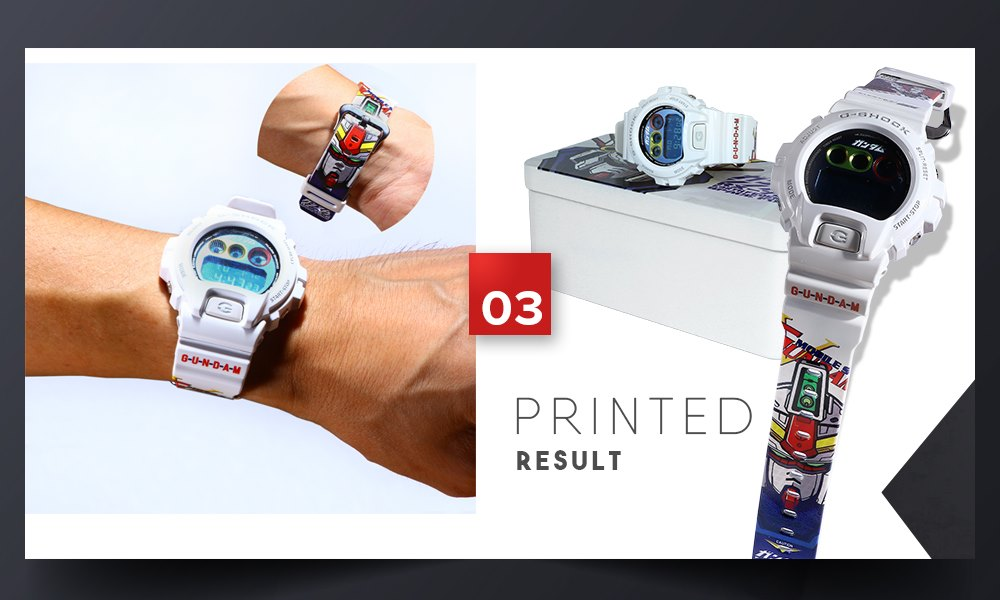 Shipping Information: