ROG ASUS Republic Of Gamers Custom Matte Red GA-100B-4A LED AUTO LIGHT Unisex Digital Watch New Design
A New ROG ASUS Republic Of Gamers Watch Design!
Let's give a shout out to all gamers out there, for we have a special package made just for them! Made from a genuine Casio G-Shock GA-100B-4A watch with a matte red paint, this design features the Republic of Gamers logo and a nice glossy embossed pattern applied to it. Definitely the perfect gift to be added for all gamers.
This ROG Republic Of Gamers has been the fabrication by our team of dependable designers. Our team has handled it with a great level of technical care to print high quality products. We used a custom jelly band and added some dye colour to make it vibrant before we print. This special design comes with a unique tin box as packaging and we also provide 1 year warranty.
The items include :
-The fully assembled watch itself.
-1 Year Warranty card
-Case / Tin Box for the Watch
Exclusively designed for ROG ASUS Republic Of Gamers!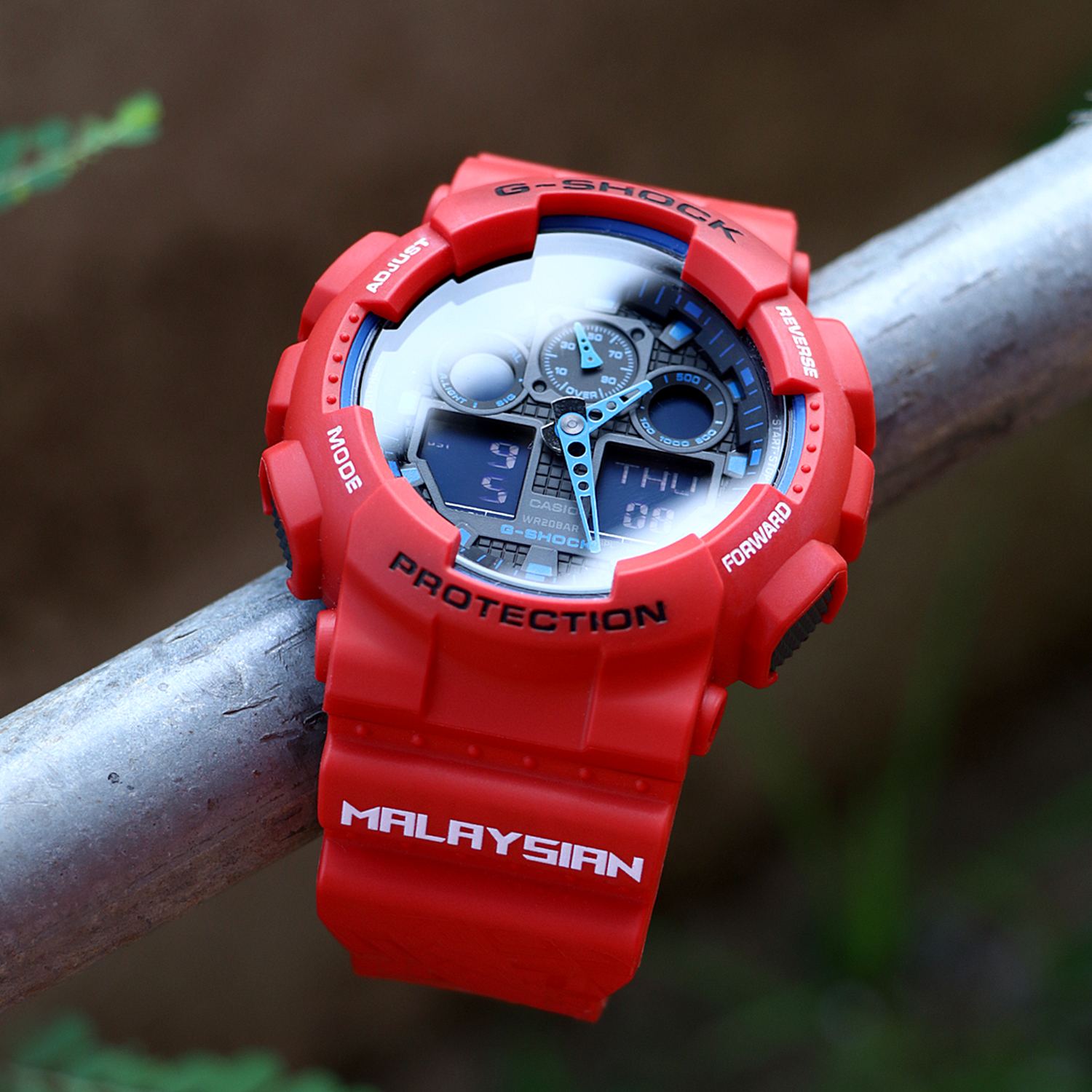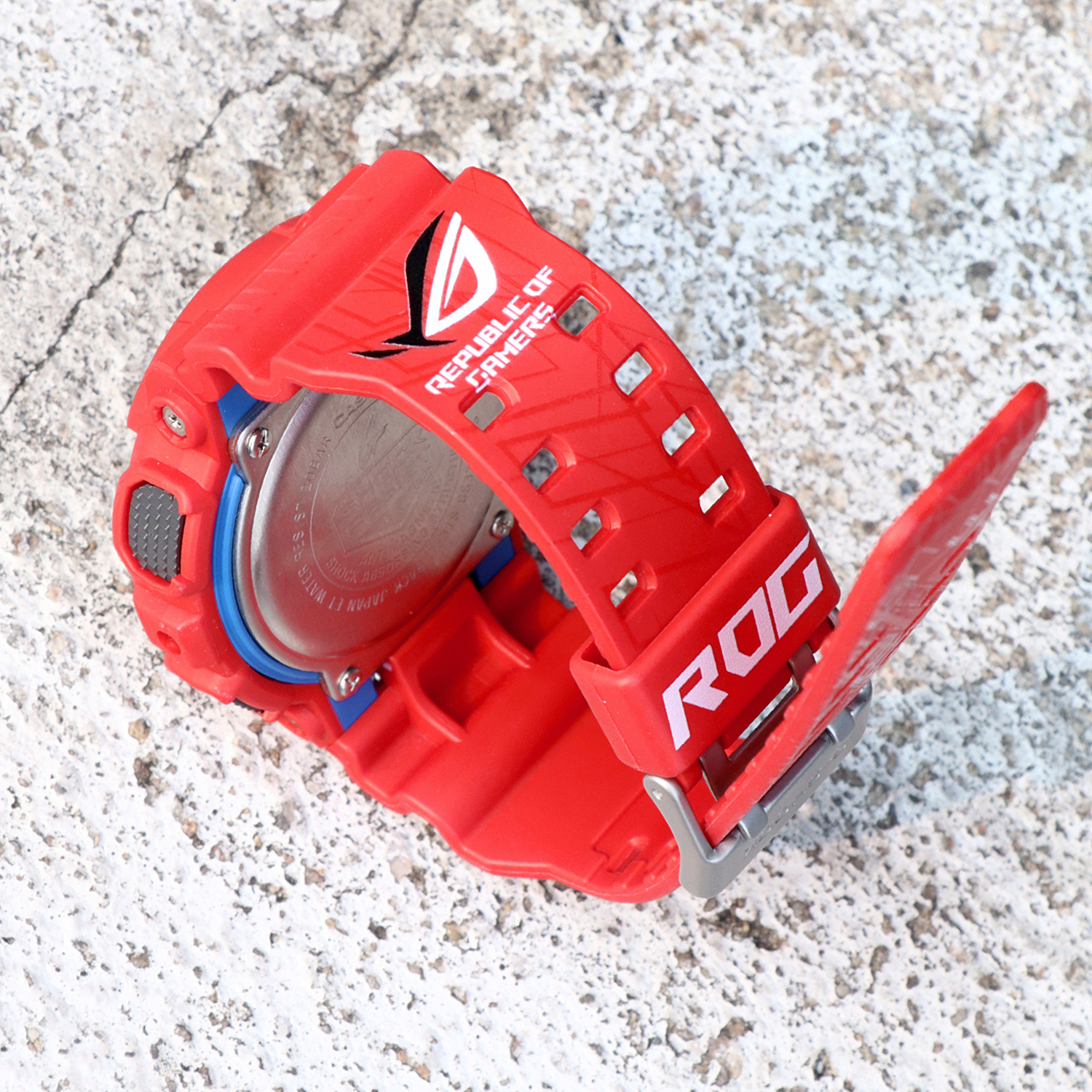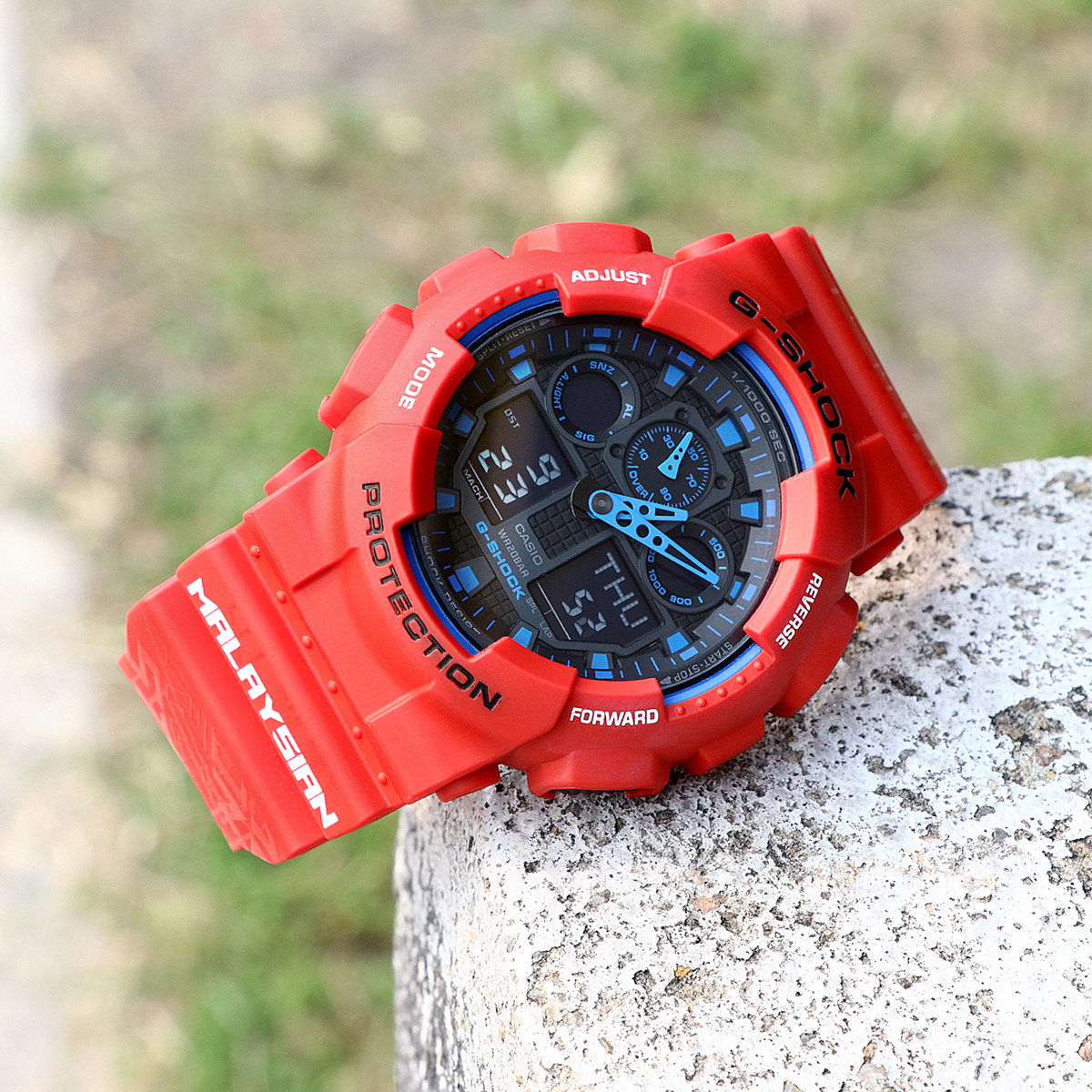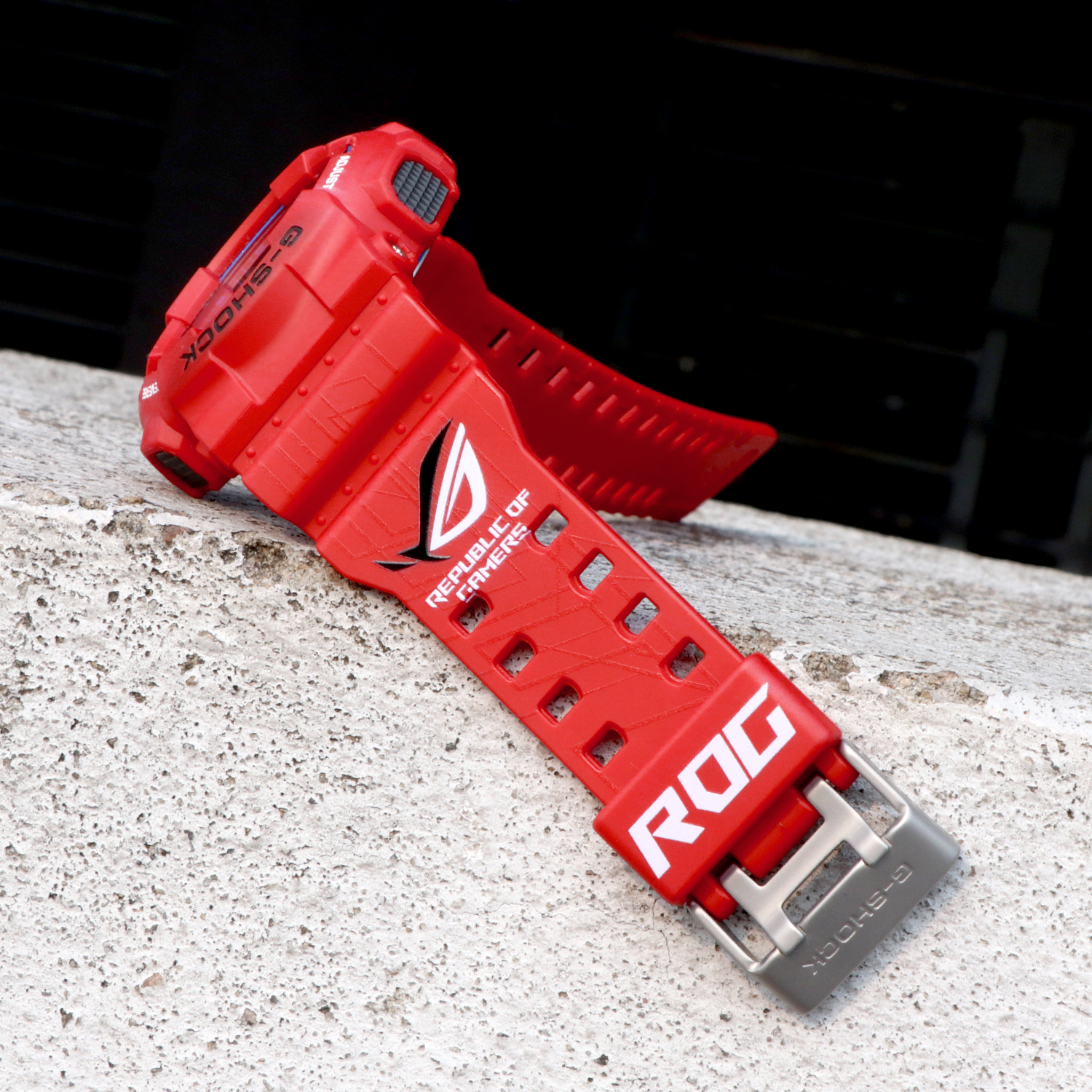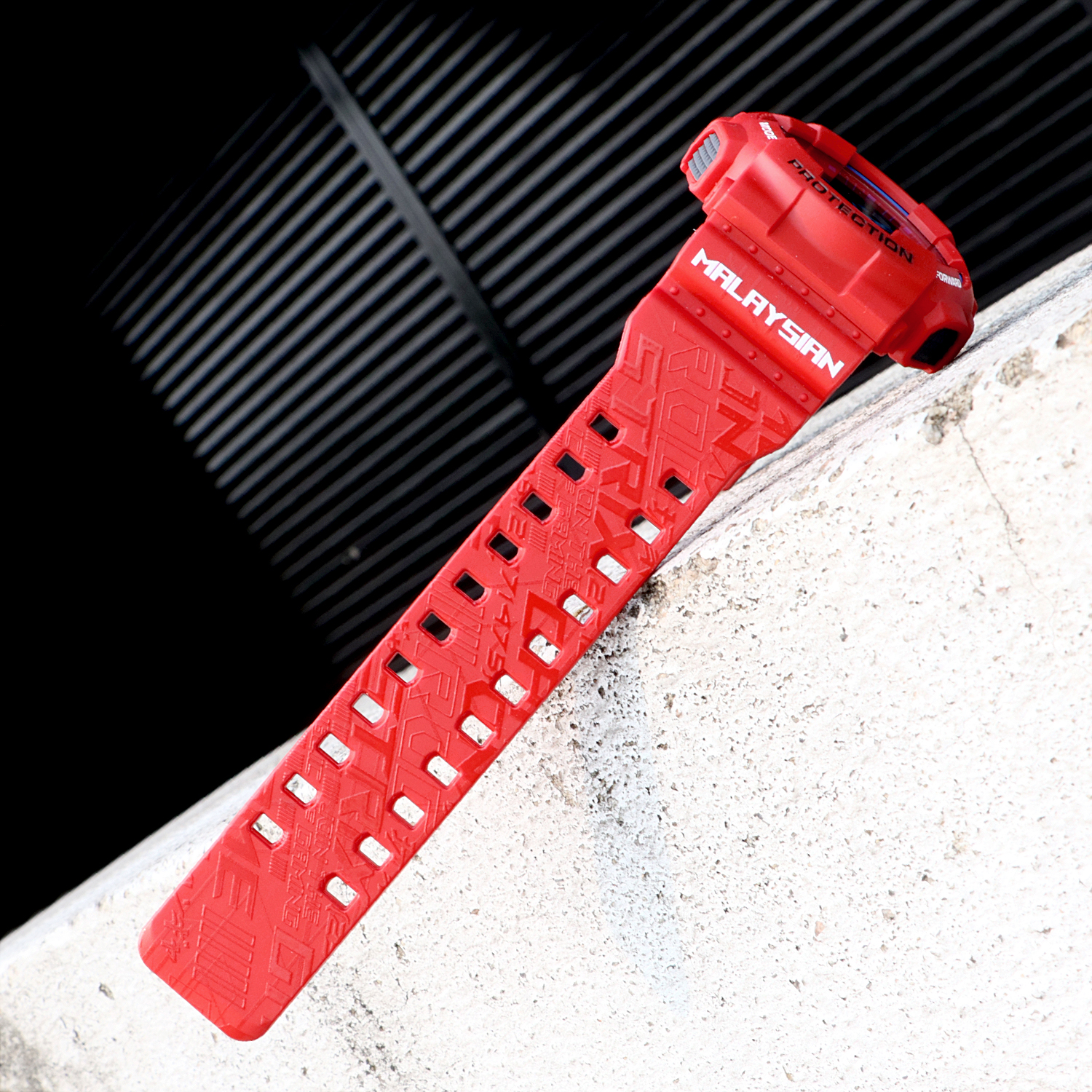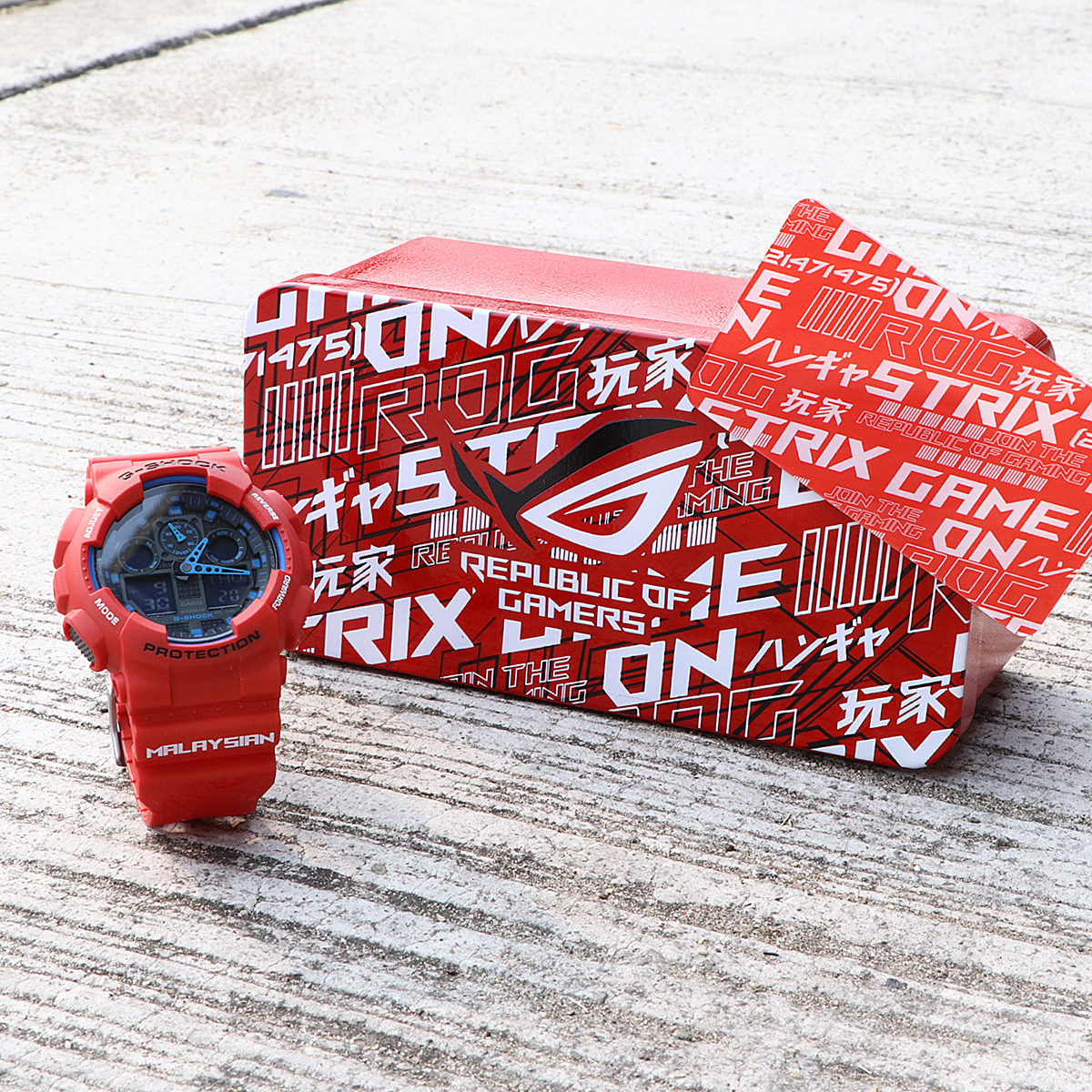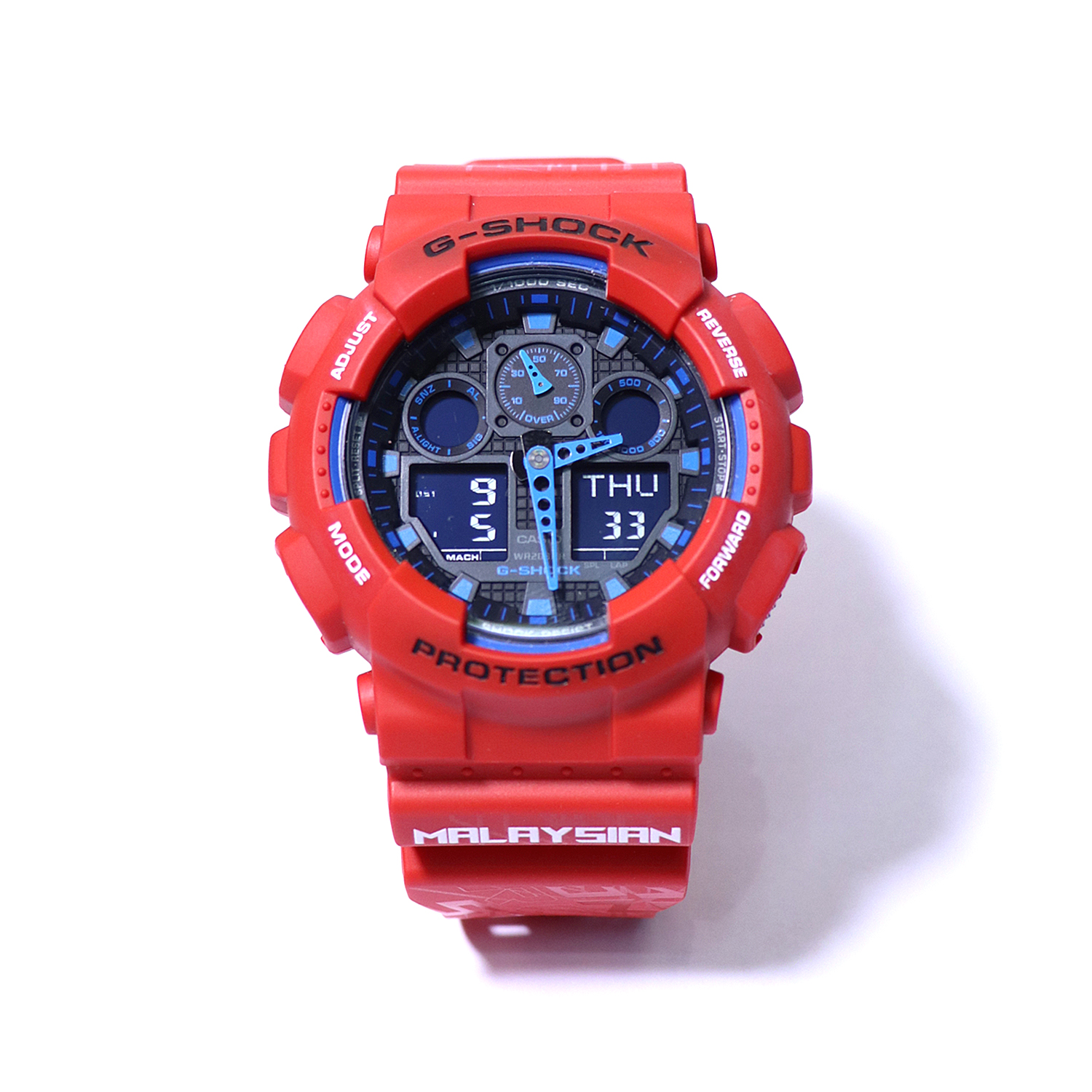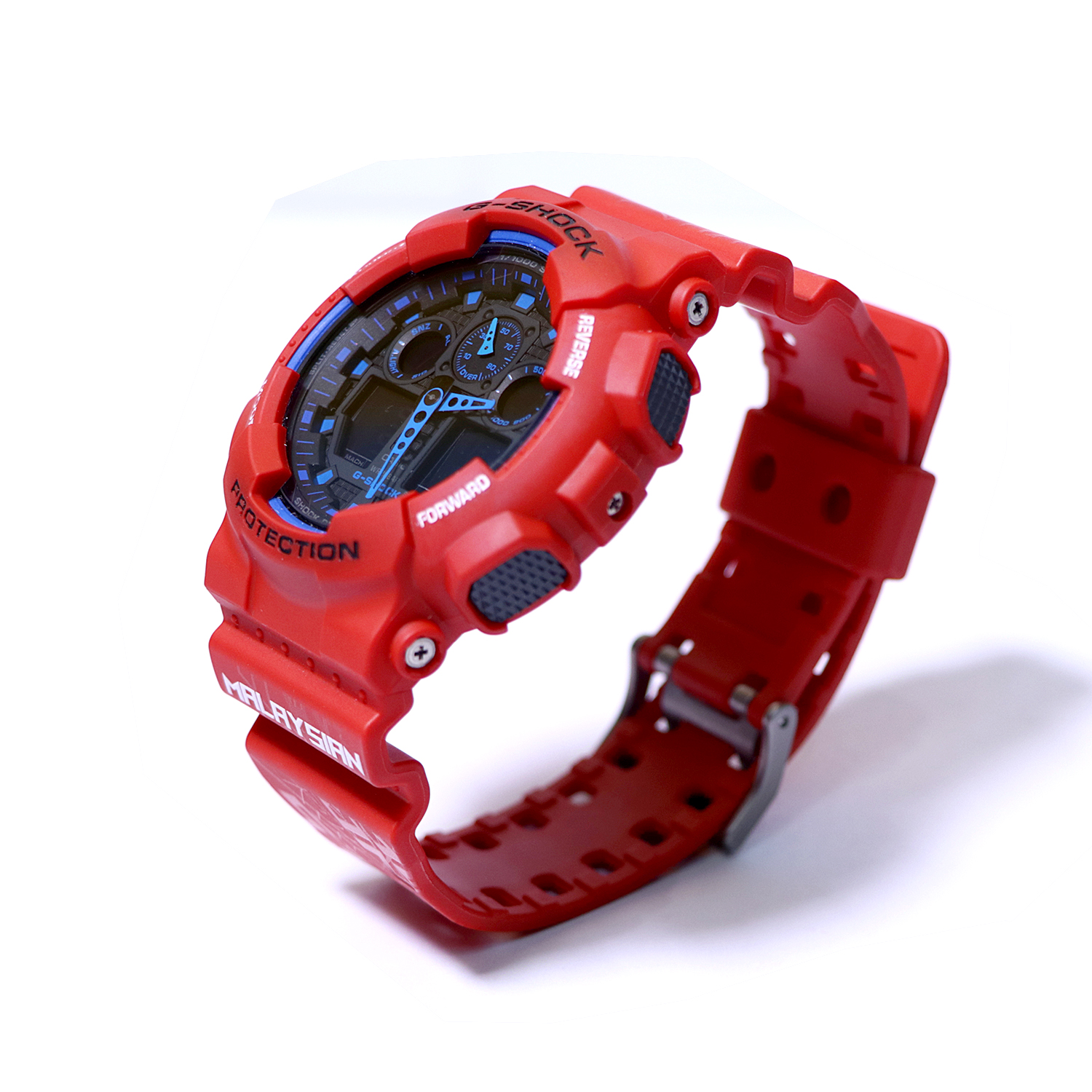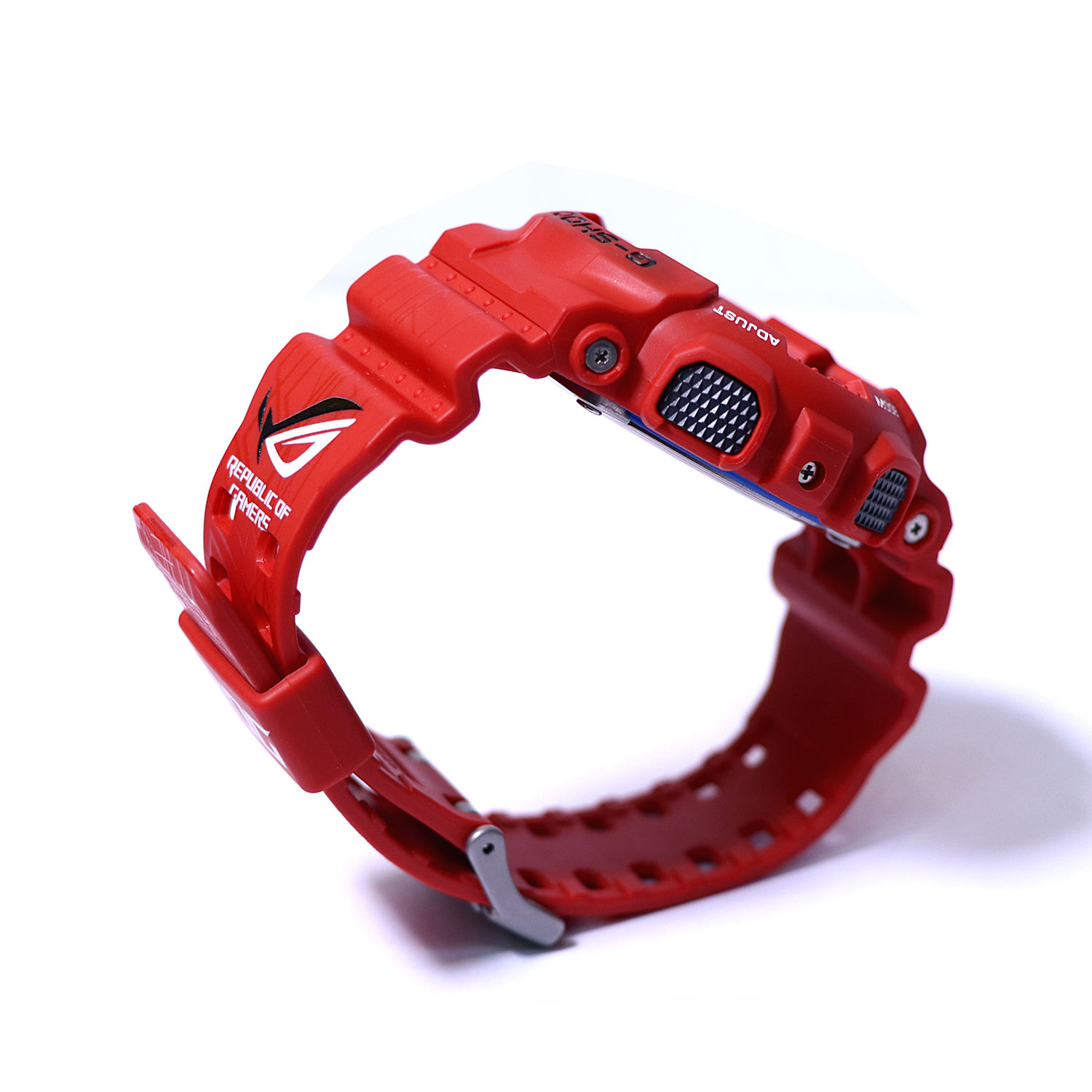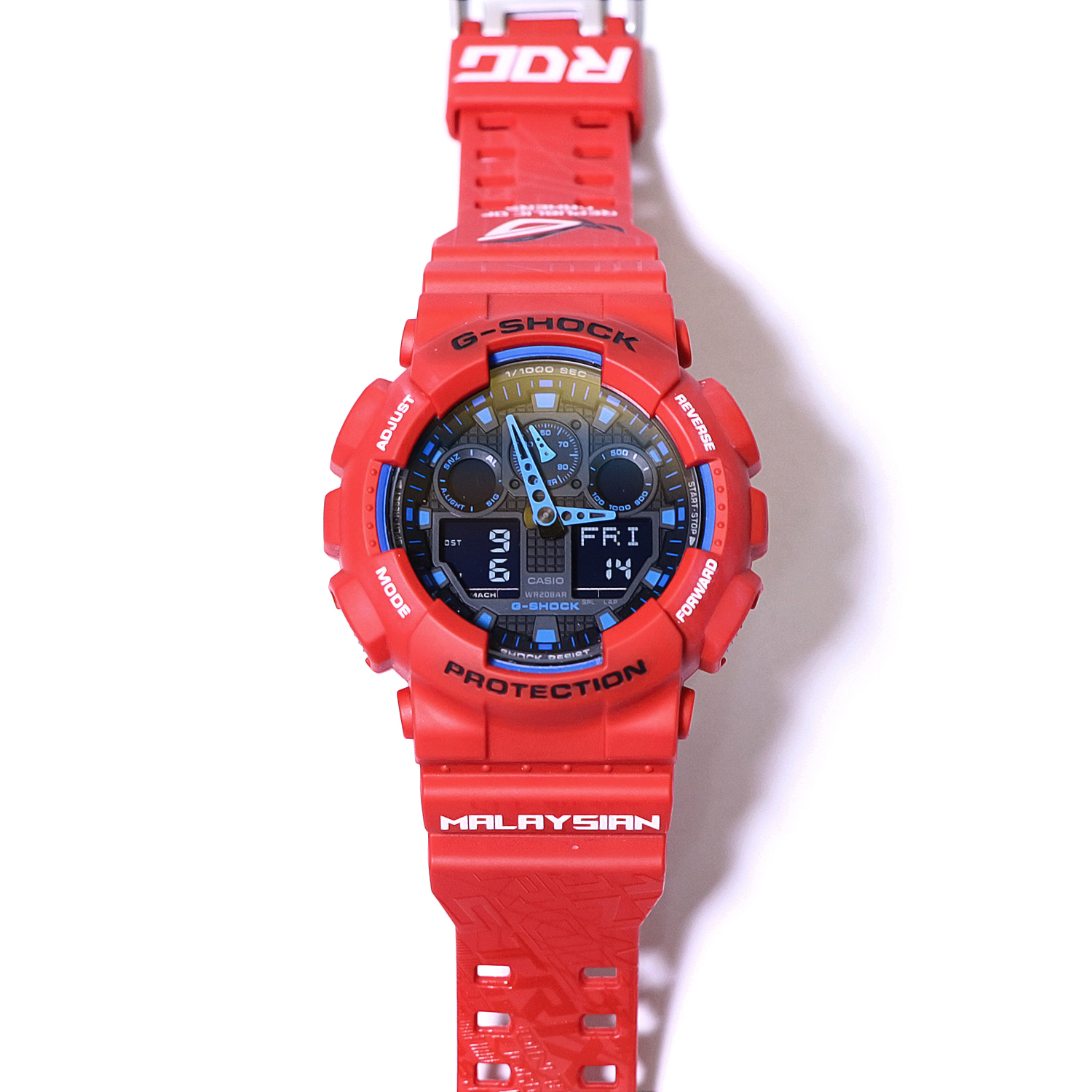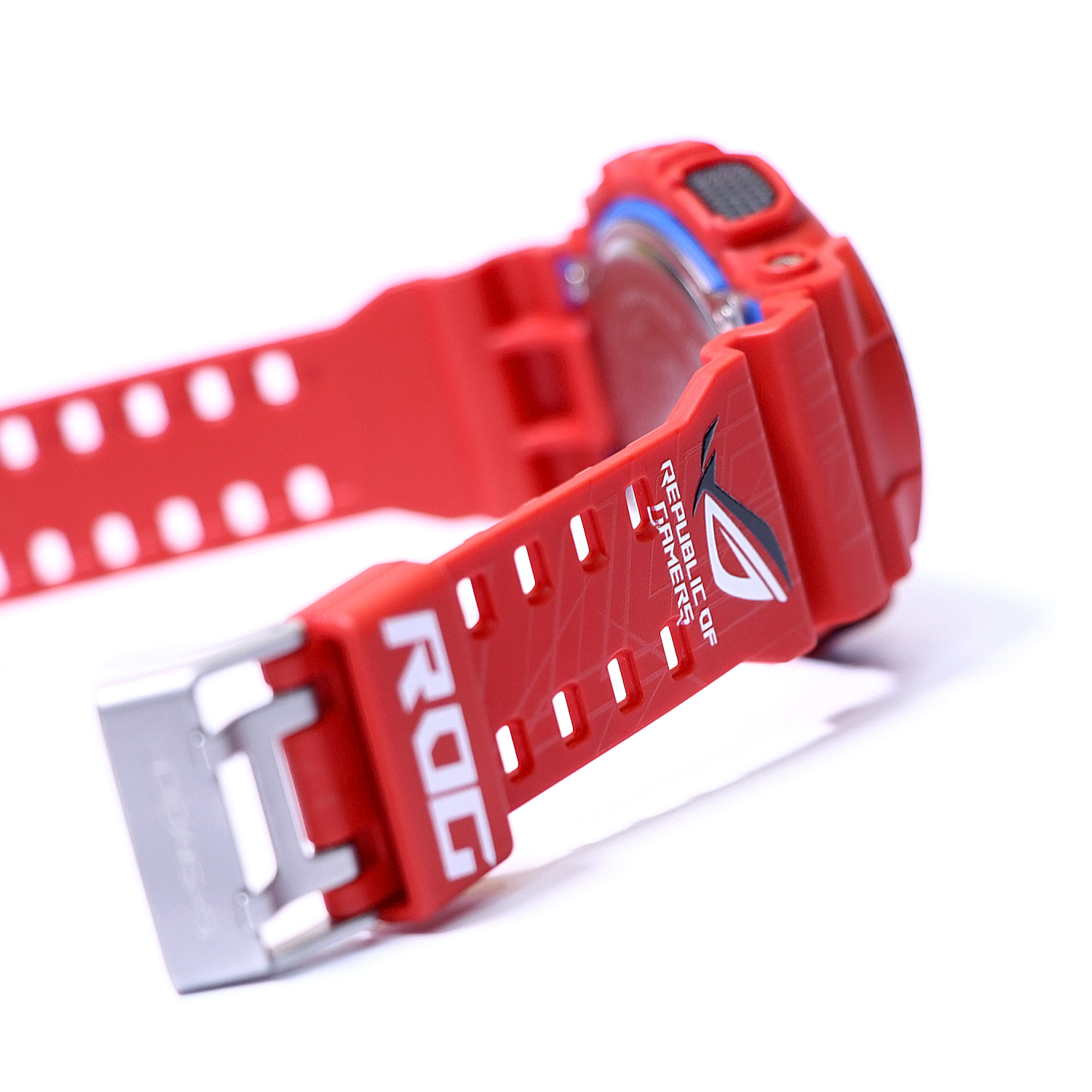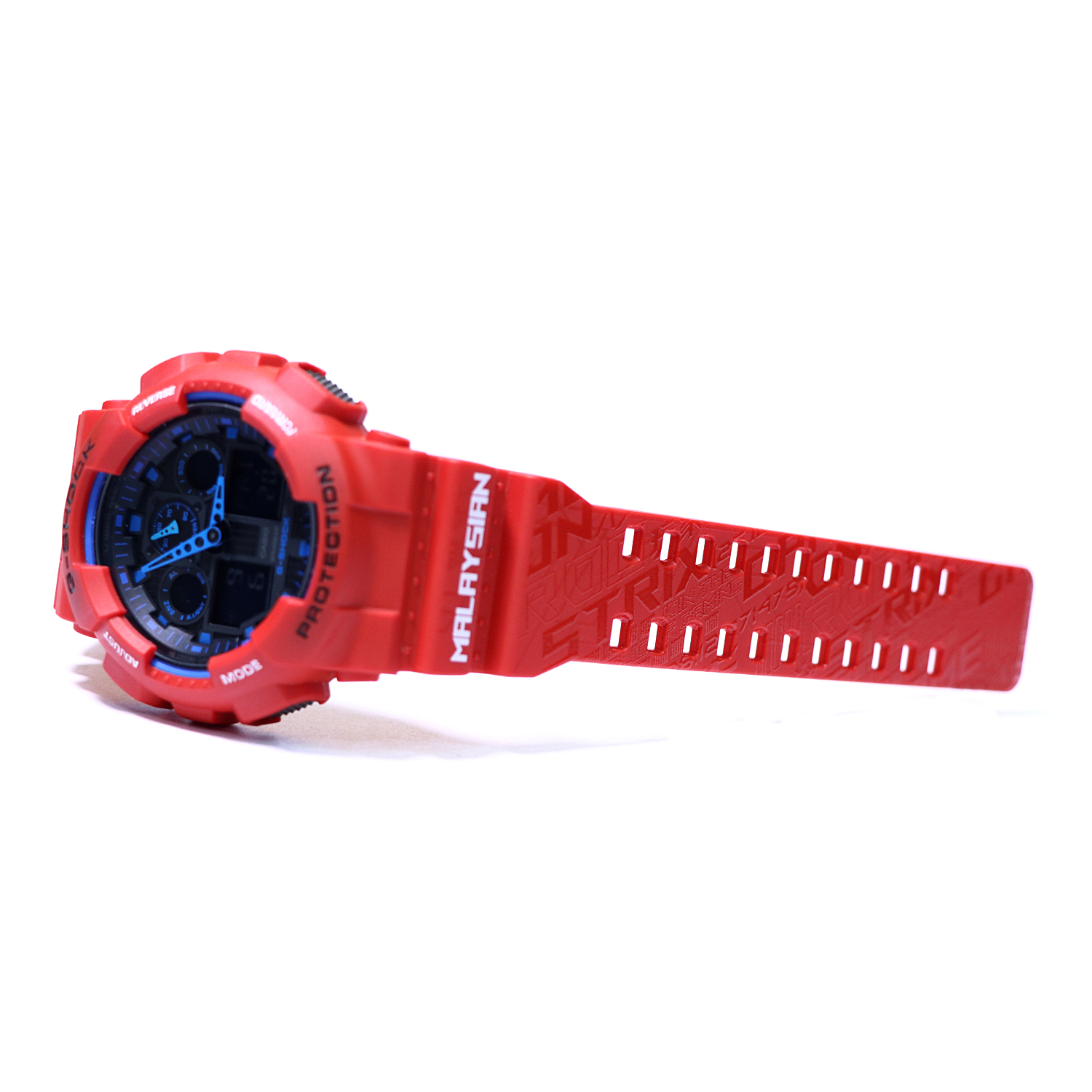 ----------------------------------
Features of Watch:
200-meter water resistance and a convenient EL backlight display packed into a design that is tough, rugged, and fashionable.
Specifications of Watch:
- Shock Resistant
- Mineral Glass
- 200-meter water resistance
- Electro-luminescent backlight
Afterglow
----
- Flash alert
Flashes with buzzer that sounds for alarm, hourly time signal, countdown timer time up alarm
----
- 1/100-second stopwatch
Measuring capacity:
00'00"00~59'59"99 (for the first 60 minutes)
1:00'00~23:59'59 (after 60 minutes)
Measuring unit:
1/100 second (for the first 60 minutes)
1 second (after 60 minutes)
Measuring modes: Elapsed time, split time, 1st-2nd place times
----
- Countdown timer
Measuring unit: 1 second
Countdown range: 24 hours
Countdown start time setting range: 1 second to 24 hours (1-second increments, 1-minute increments and 1-hour increments)
Other: Auto-repeat
----
- Multi-function alarm
- Hourly time signal
- Full auto-calendar (to year 2039)
- 12/24-hour format
- Regular timekeeping: Hour, minute, second, pm, month, date, day
- Accuracy: ±15 seconds per month
- Approx. battery life: 2 years on CR2016
Size of case / Total weight:
- Size of case : 53.2×50×16.3mm
- Total weight : 67g
----------------------------------
Here's what we do :
Step One : Idea and Sketch
All designs are first sketched on paper before we apply the digitalisation process.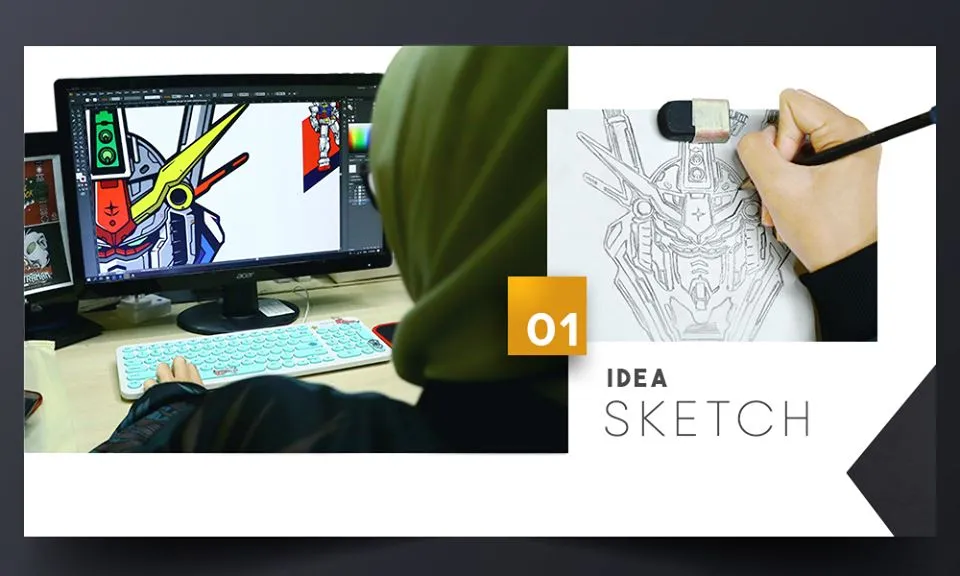 Step Two : Printing Process
Parts from the watch are prepared, collected, and cleaned prior to printing. They are handled with care as to prevent any unnecessary anomalies that may occur.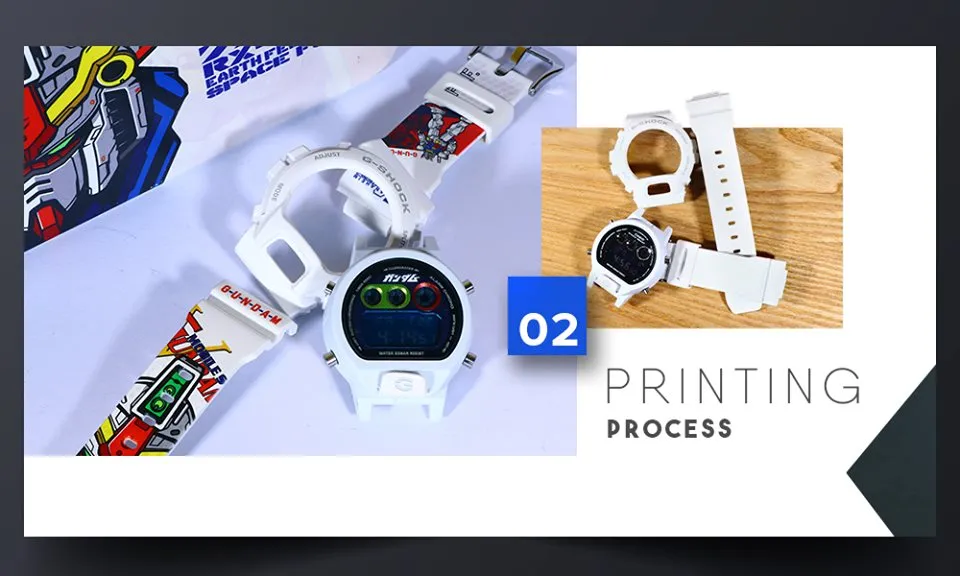 Final Step: Completion
After the printing is done, we will assemble the printed parts into a complete working watch and send the orders out to you guys!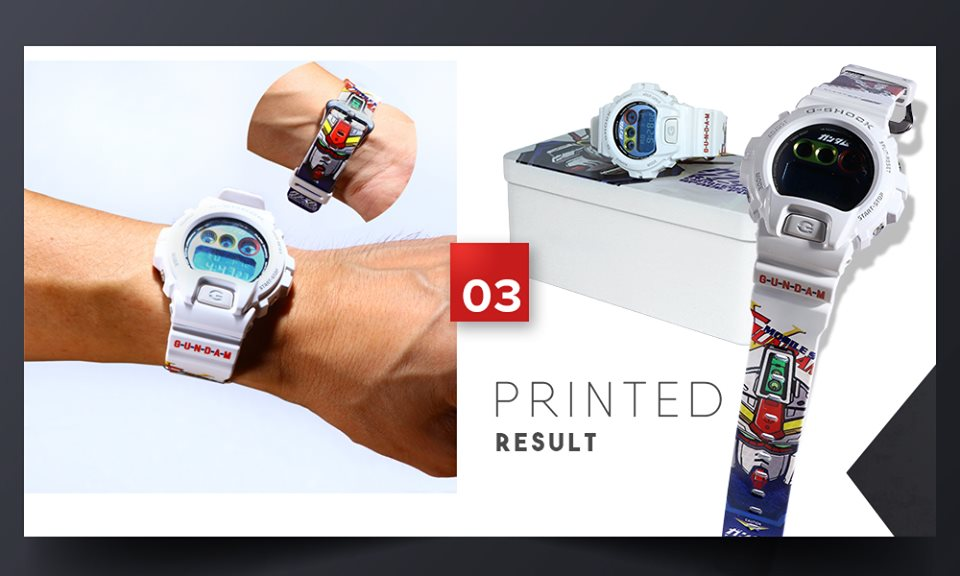 Shipping Information: