Cute Custom Name Bag Tag KeyChain For Kid
✨FREE ✨Custom Bag Tag/Keychain for kids
How to order Custom Bag Tag/Keychain for kids?
(Chat with us or Write in the notes)
Name : (ℹ️ *Max 10 letters including symbols & space)

" [ Example ] Name: Luca"
Why choose this product?:
✔ The tag/keychain with FREE Personalised name
✔ FREE chain for the tag/keychain

✔️ Excellent visibility
✔️ Different design cartoon kid like
✔️ Lightweight
✔️ Nice looking
✔️ Hang on pencil box, bottle, bag
✔️ Prevent Kids' things go missing
✔️Suitable more than 3 years
✔️ Special decoration for kids
✔️ Cute and Simple
⚠️We only sell key chain, NO ❌ bag

Specifications of tag/keychain:
Material: Acrylic: 3mm
Size of tag/keychain: 9cm × 5.1cm
Design of tag/keychain: Astronauts👩‍🚀 / Animals🦒 / Cat🐱 / Car🚗 / Bear🐻/ Watch⌚ / Super Hero🦸‍♂ / Princess👸 / Cute Mouse💖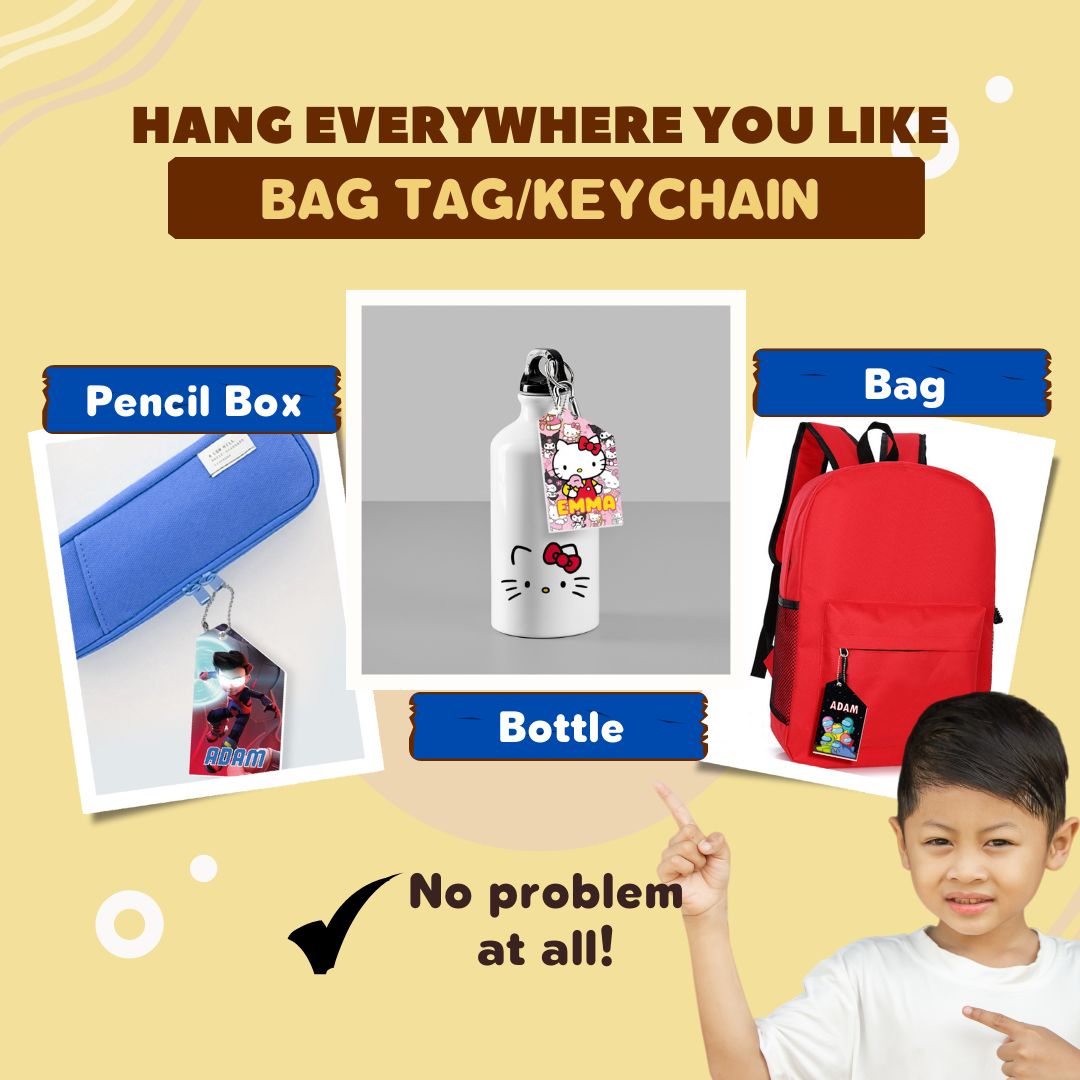 Why Buy From Us?
✔ Unique tag/keychain
Only found in our store. Suitable as a gift for you and your lover.
✔ Secure Packaging
To safeguard your item as we will add another layer of secure bubble wrapping during postage.

【FAQ】
ℹ️ Can I order the tag/keychain with my design printed on it?
YES, can. Chat with us for discussion ✉️

ℹ️ Can I put my name on the tag/keychain?
YES, can. Just chat with us ✉️


ℹ️ Do you have other design?
YES, we have. Please chat with us to view more design ✉️
Contact Us:
💬 Contact Us Now to Customize Your Order!

Powered by Froala Editor