Casio AE-1000W Samurai Spirit Custom Design Samurai Series Japan Edition Digital Resin Watch, Personalised Name watch, Custom Name watch
This is a custom-designed Japanese inspired watch printed on a 100% authentic Casio AE-1000W watch!

Japanese culture has been a fascination for all of us for its uniqueness. Japan's aesthetic conceptions, deriving from diverse cultural traditions, have been formative in the production of unique art forms, and now they are coming to life on your very own wrists.

This particular design showcases stylistic visual arts honouring the spirit of the samurai – men who long ago have been thought to face war with a code of honour and the ability to face death with dignity rather than live with shame. The era of the samurai may have long since passed, but their spirit lives on in the iconography of Japan.

But there's more: call the watch your own by adding your own name to it. Don't be shy, just show the world your appreciation for the Japanese arts on your very own watch.
--------
Personalise the watch with your name: (Maximum of 6 characters)
Give meaning with our personalised watch customised just for you and the ones you love.
-------
The items include :
-The fully assembled watch itself.
-1 Year Warranty card
-Case / Tin Box for the Watch
10-YEAR BATTERY LIFE
• Face design resembles an aircraft cockpit instrument
• World map for World Time
• LC Analog display (Home city time)
• 100-meter water resistance

• Resin Glass / Spherical Glass
• 100-meter water resistance
• Case / bezel material: Resin
• Resin Band
• LED light
Selectable illumination duration, afterglow
• Multi Time (4 different cities)
• World time
31 time zones (48 cities + coordinated universal time), daylight saving on/off, Home city/World time city swapping
• 1/100-second stopwatch
Measuring capacity: 23:59'59.99''
Measuring modes: Elapsed time, split time, 1st-2nd place times
• Countdown timer
Measuring unit: 1/10 second
Input range: 1 second to 24 hours (1-second increments, 1-minute increments and 1-hour increments)
• Alarms 5 independent alarms (one-time or daily)
• Hourly time signal
• Full auto-calendar (to year 2099)
• 12/24-hour format
• Button operation tone on/off
• Regular timekeeping Digital: Hour, minute, second, pm, month, date, day
• Accuracy: ±30 seconds per month
• Approx. battery life: 10 years on CR2025
• Size of case: 48.1 × 43.7 × 13.7 mm
• Total weight: 40 g
• Warranty: One Year
--------------------------------
AE-1000W Samurai Spirit Japanese Design Watch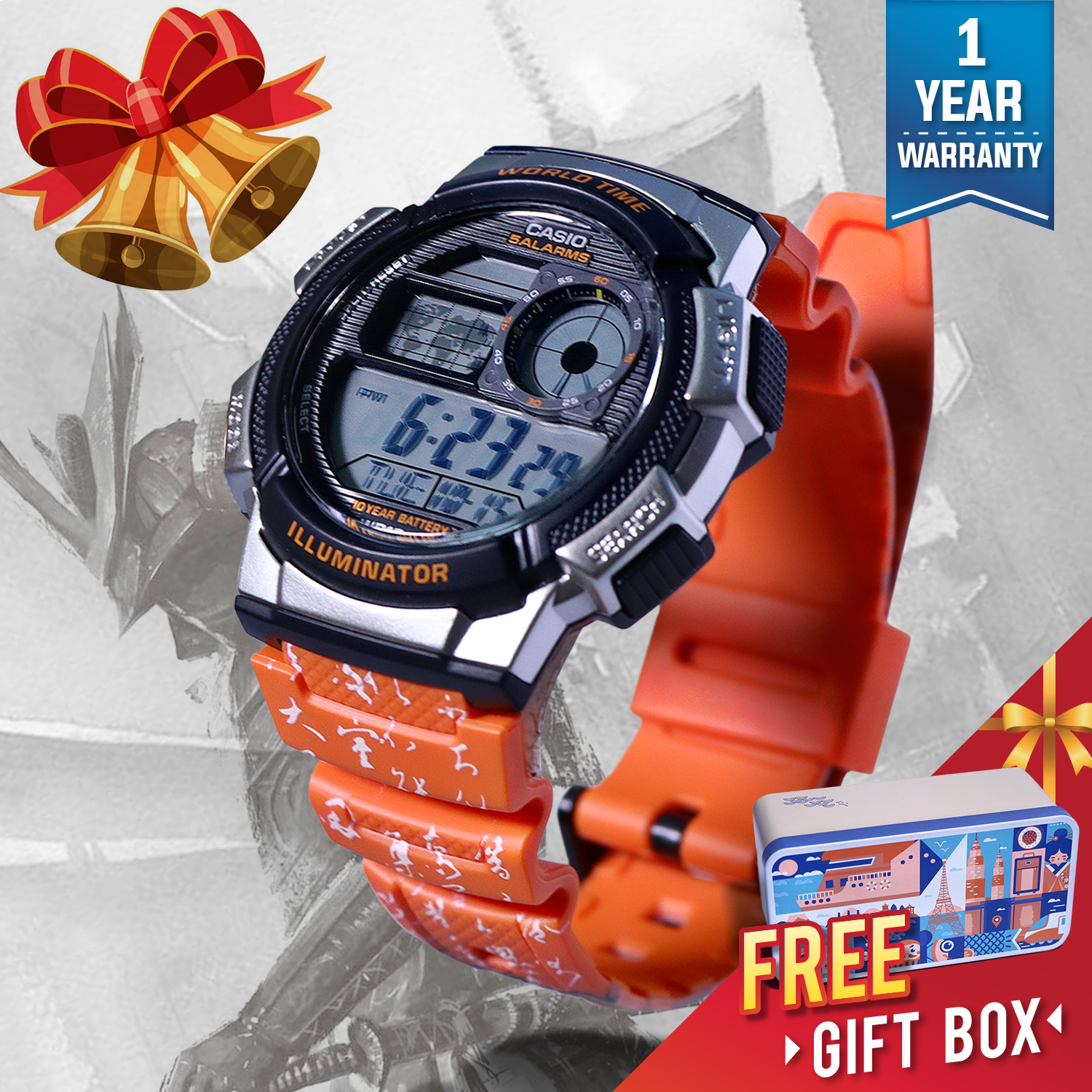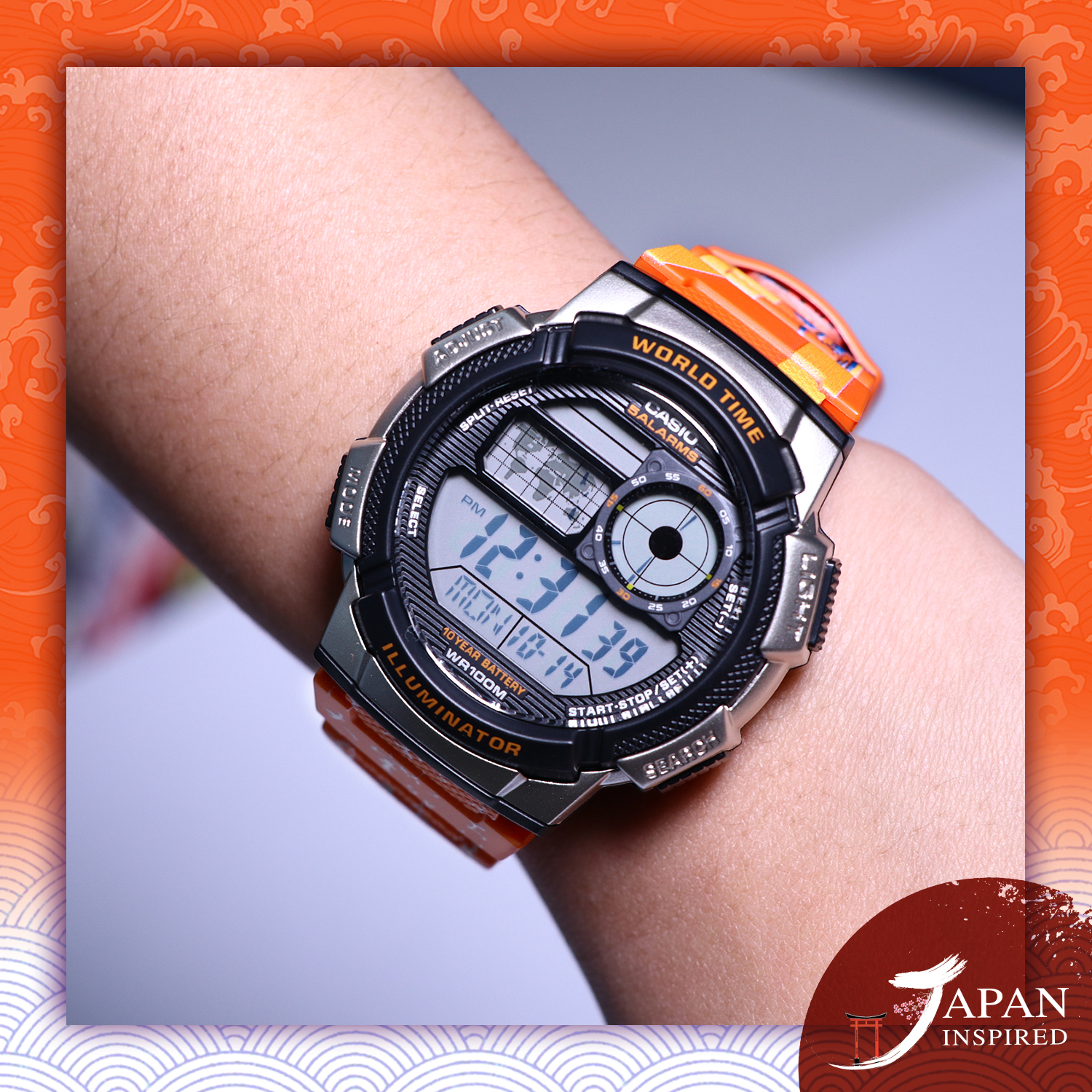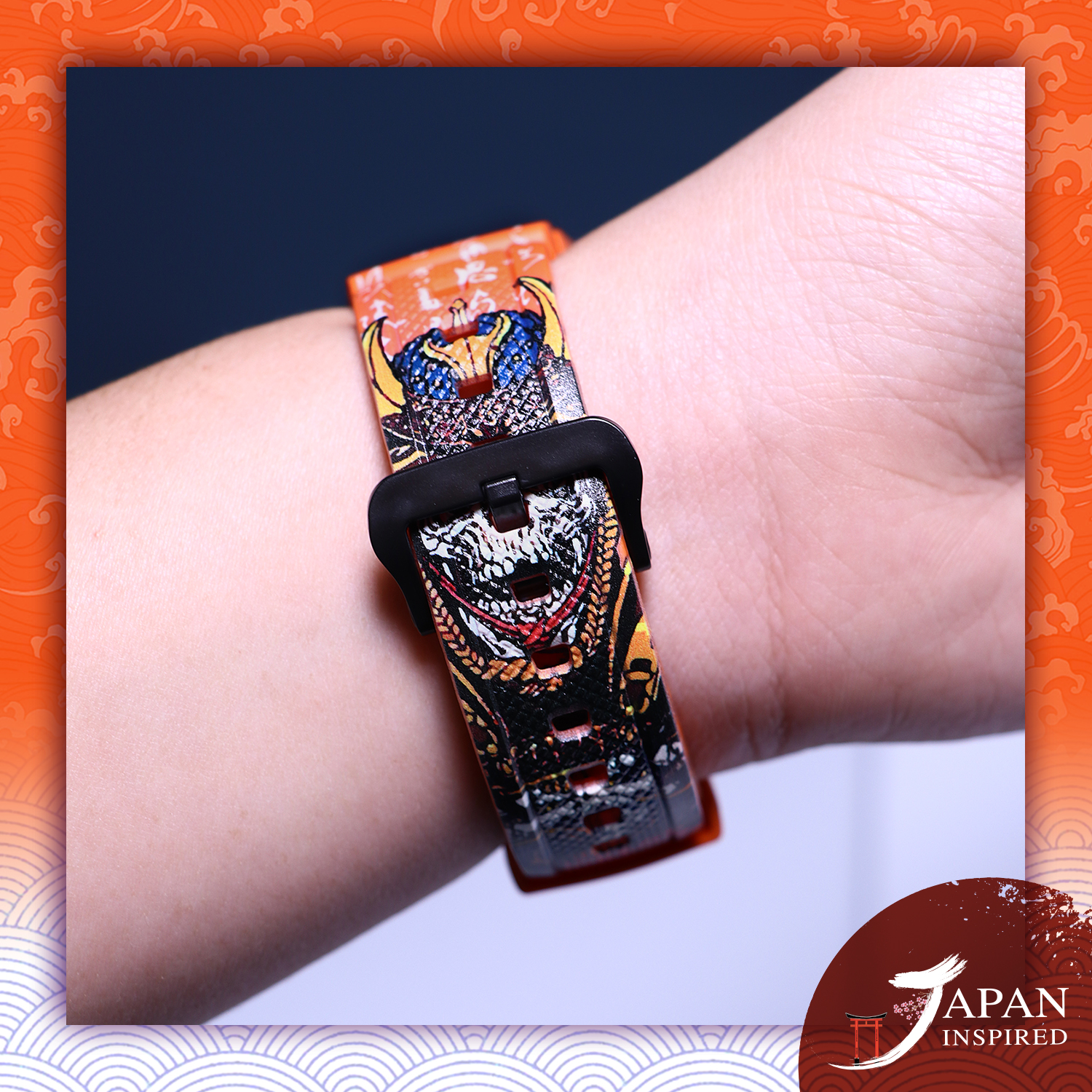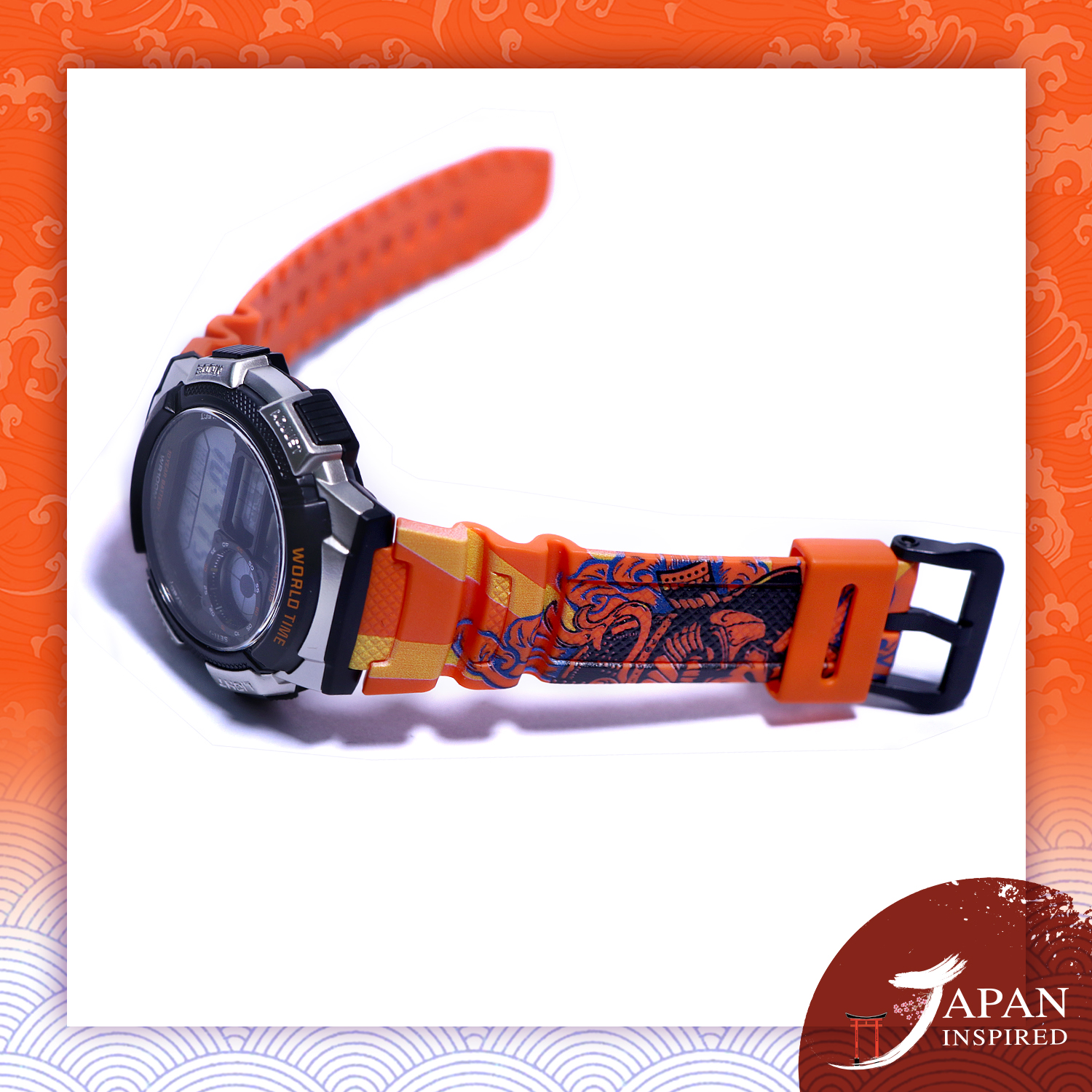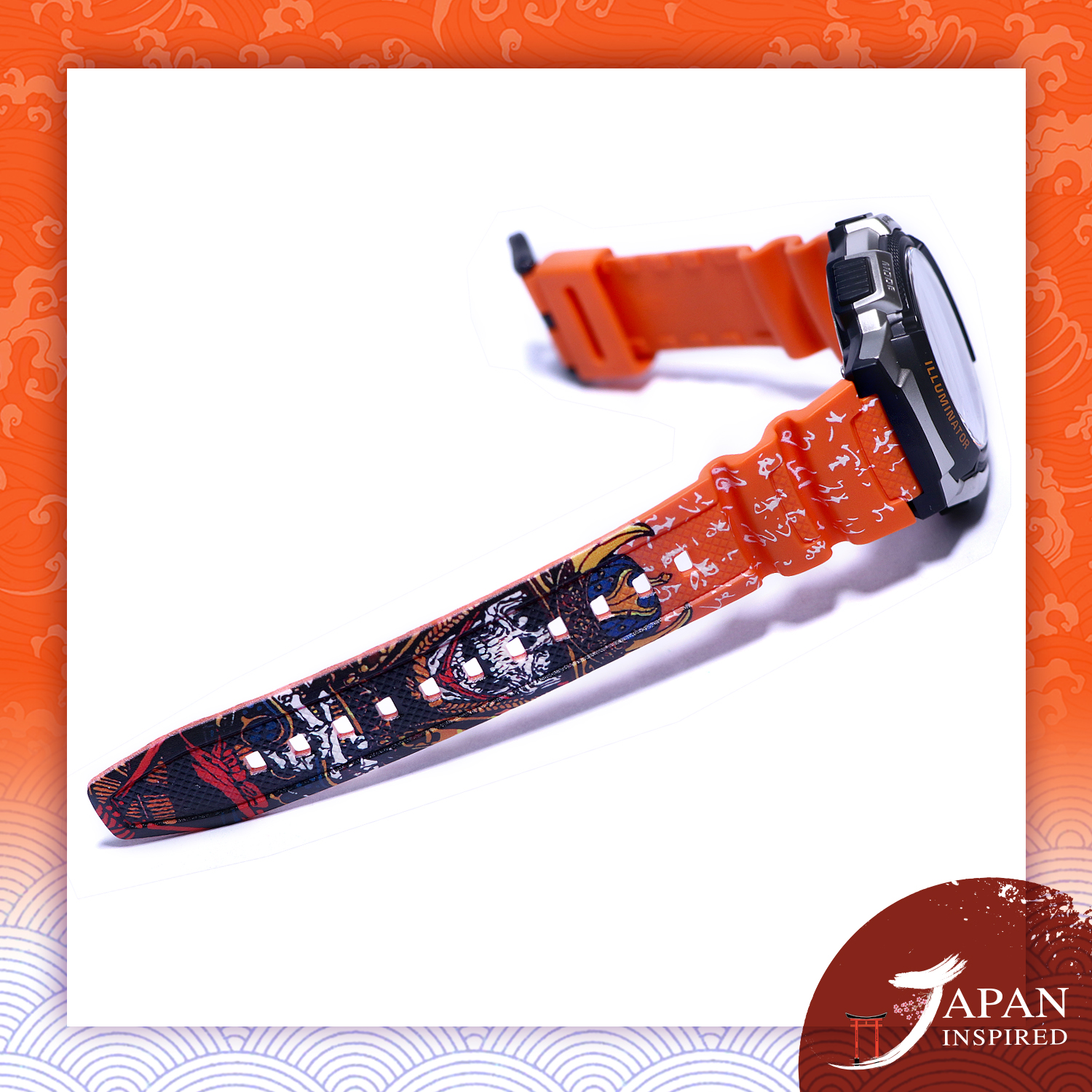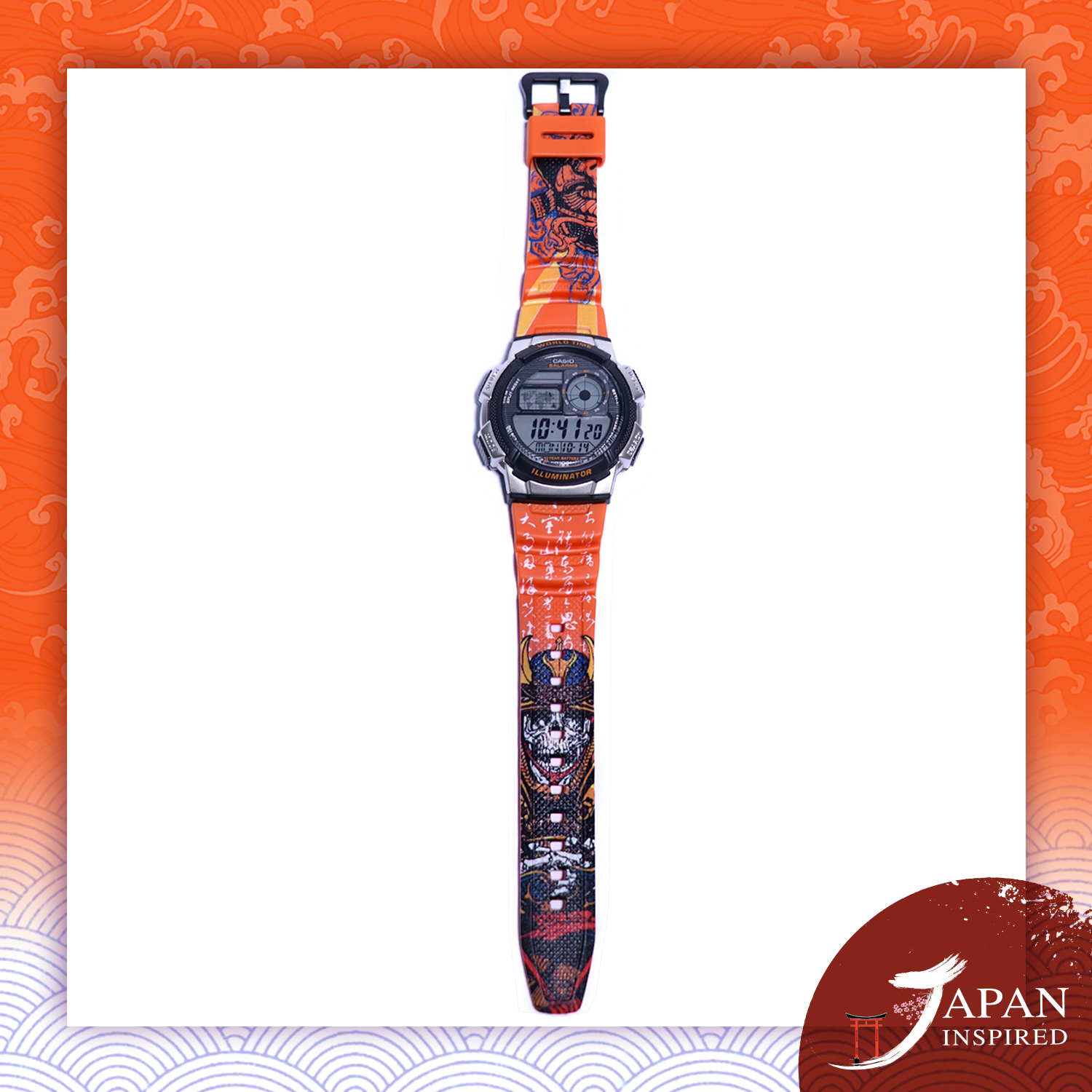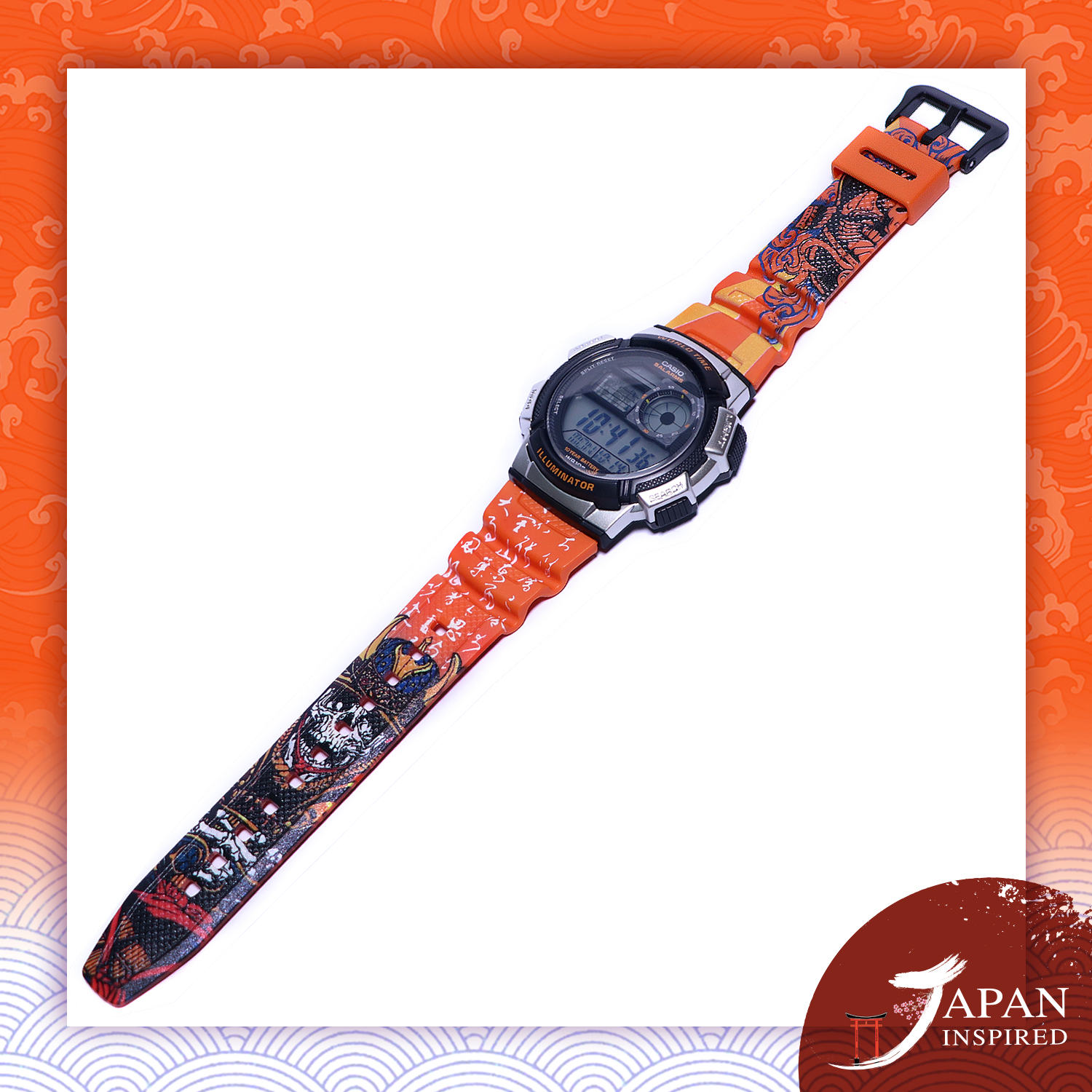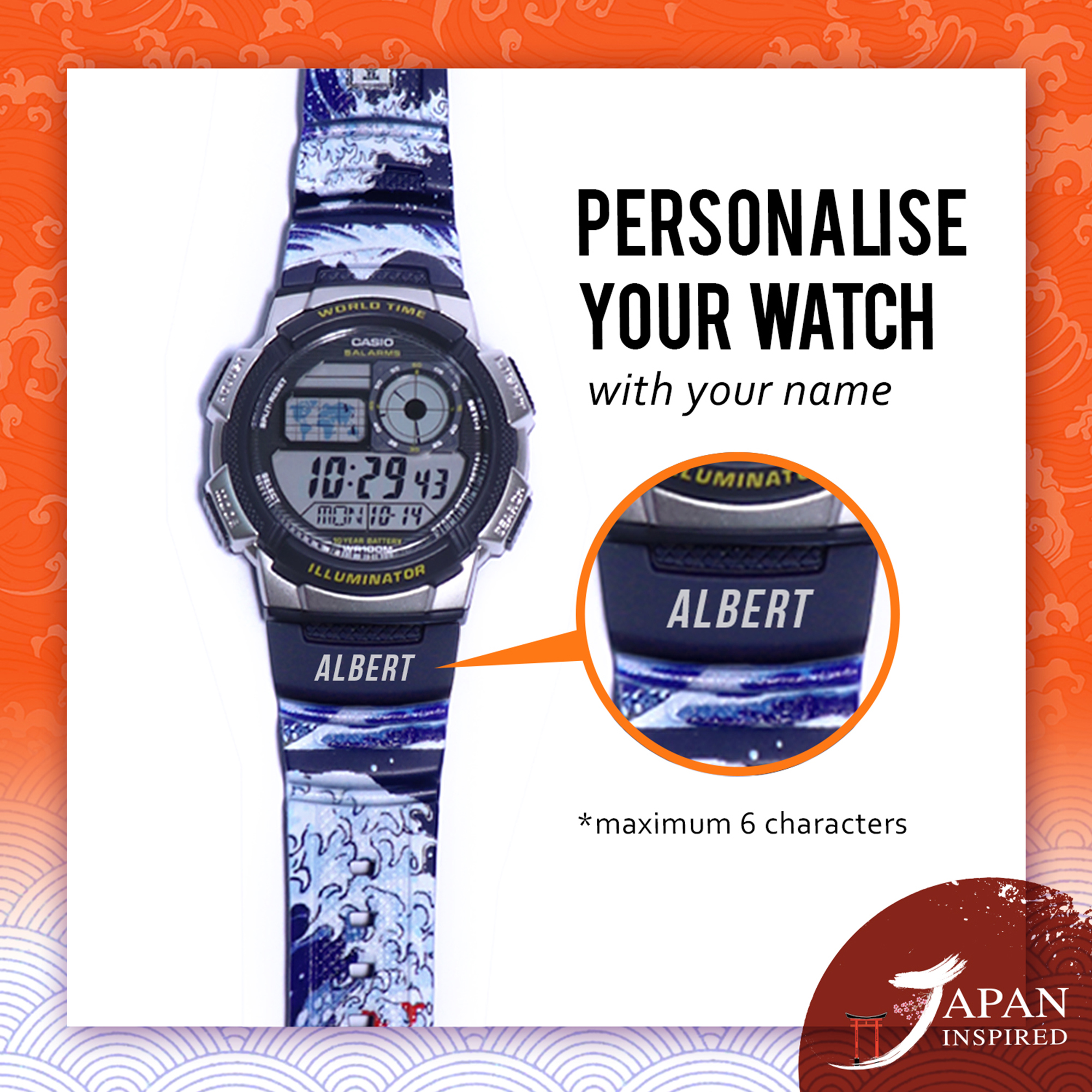 ----------------------------------
Here's what we do :
Step One : Idea and Sketch
All designs are first sketched on a paper before we apply and digitalize it.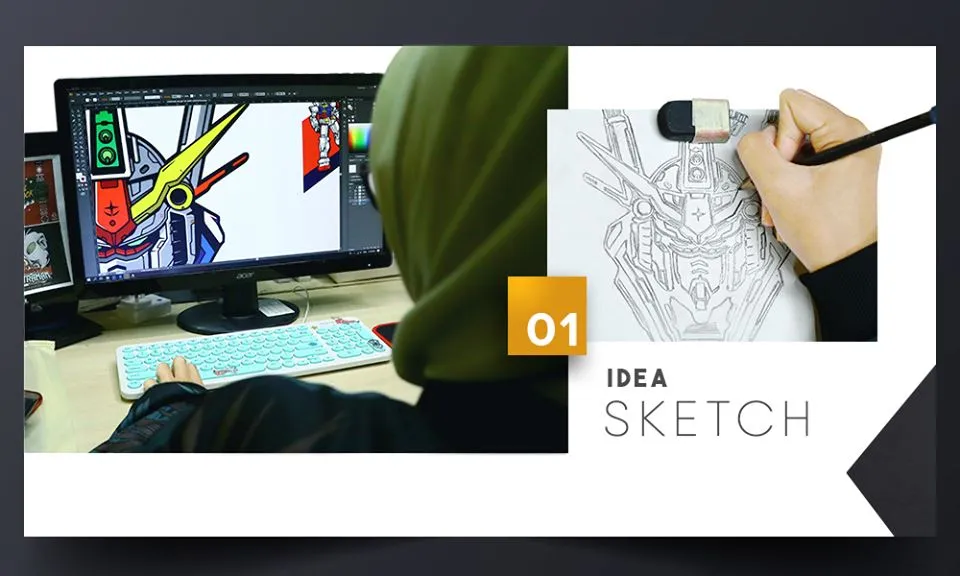 Step Two : Printing Process
Parts from the original watch are prepared and collected, cleaned prior to printing. They are handled with care as to prevent any unnecessary anomalies that may occur.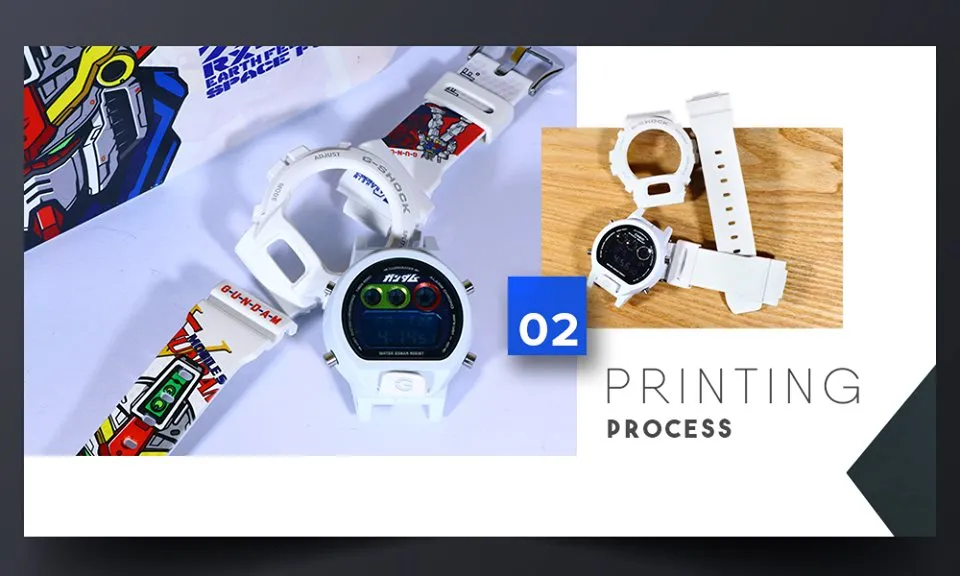 Final Step: Completion
After the printing is done, we will assemble the printed parts into a complete working watch and send the orders out to you guys!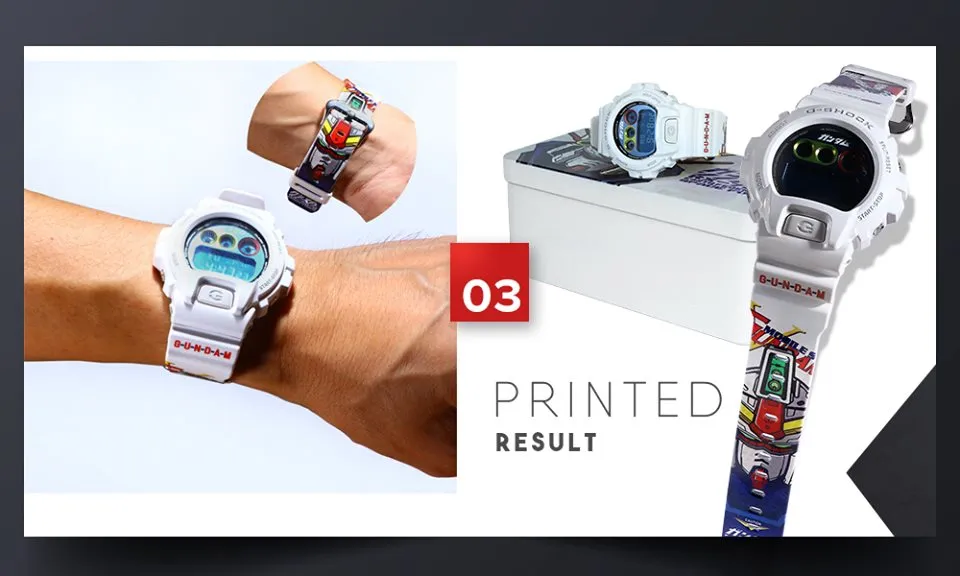 Shipping Information: